Until I get more storage this is what my work space looks like on a gorgeous Sunday morning with the sun streaming in through the verandah doors.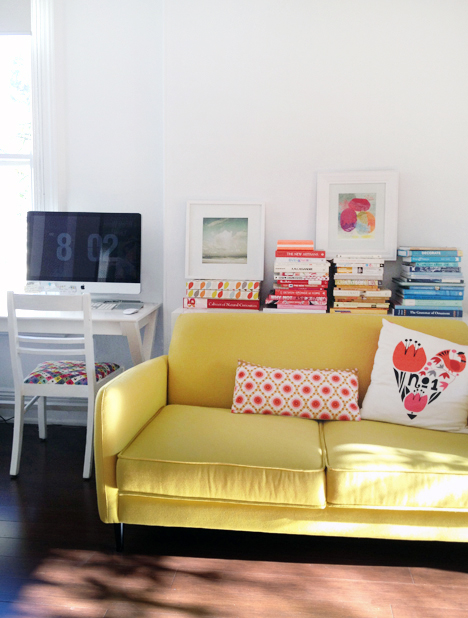 I bought my fab retro stylin' Frenchie sofa from Freedom's new range. I love the colour and it's name – Scooter Highlighter – just as much. I went for a big comfy conservative-won't-date linen sofa for the living room and couldn't resist the bold pop of Scooter Highlighter for my bedroom.
I have an old Ikea Expedit book shelf behind the sofa for temporary storage and have just put some books and prints on top for now (needs a bit of styling!).
It's very different to be working from my bedroom after having my own studio/office space in the house, but thankfully it's not a bad different. Five weeks and counting until the built in storage is installed. And there is something fabulous in the works to hang in that big white space above the sofa.
.
Save
Save