Roxy (my daughter) and I both want to move in here asap! Located in a neighbouring Sydney suburb to ours, this contemporary light filled home has been renovated to perfection. With large architectural voids and features that allow maximum light throughout the house, the home is bright and streamlined.
There are separate living zones and an elevated dining area featuring bifold steel framed doors opening onto a balcony. The master bedroom has a vaulted wall of glass letting in an abundance of light and providing a view across the living area and into the walled courtyard and trees beyond. The whole house speaks of understated simplicity with luxe materials like the marble kitchen and bathrooms, and wide oak floorboards. There's nothing I'd change about this house… see what you think…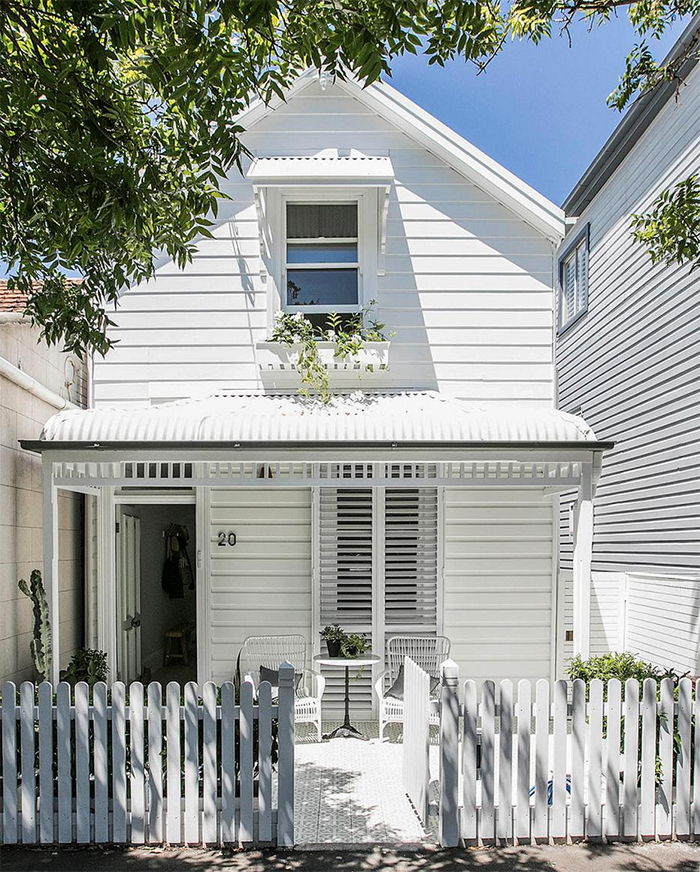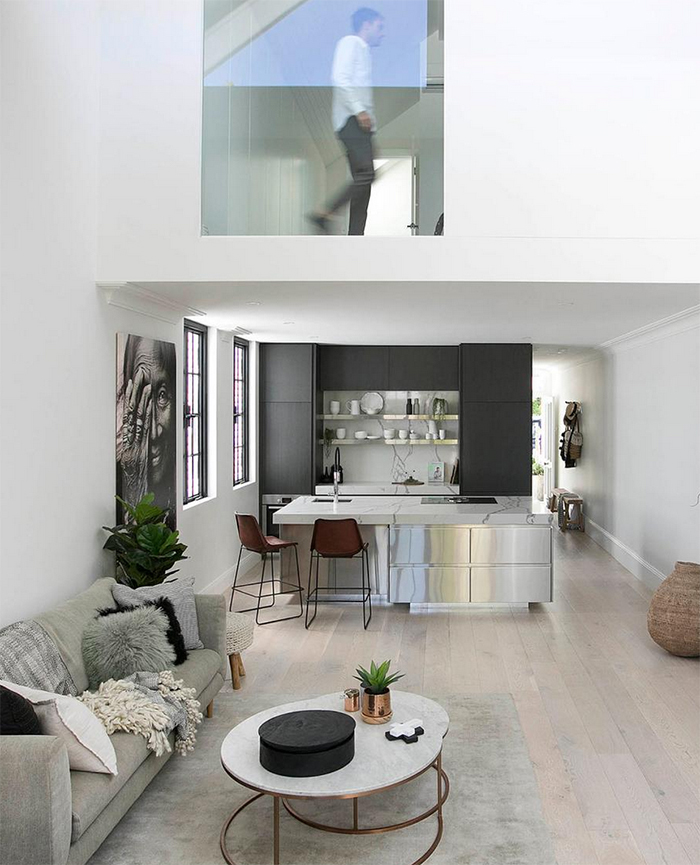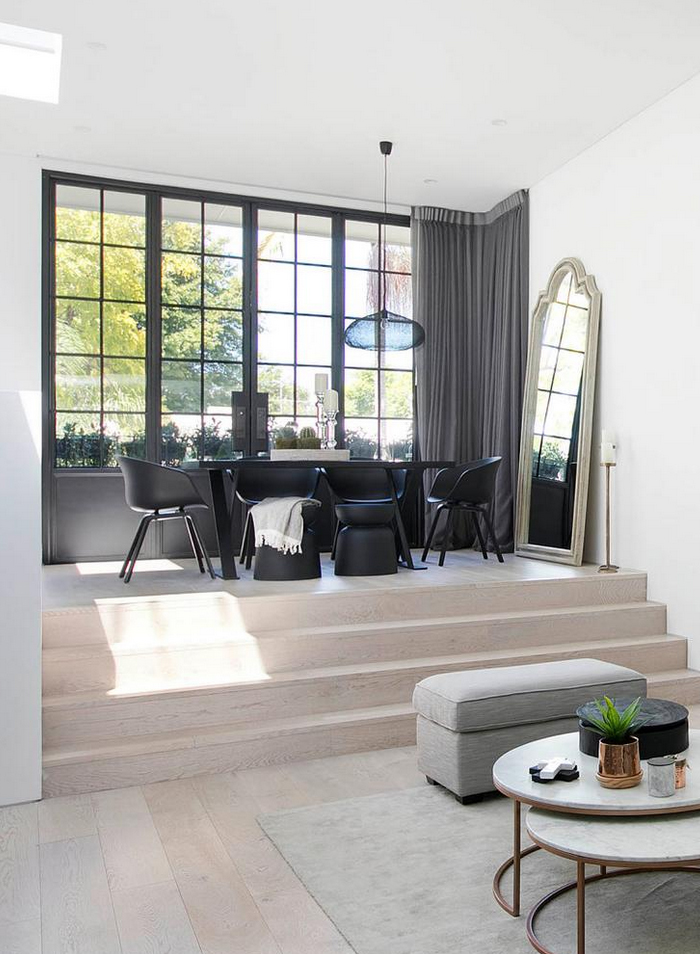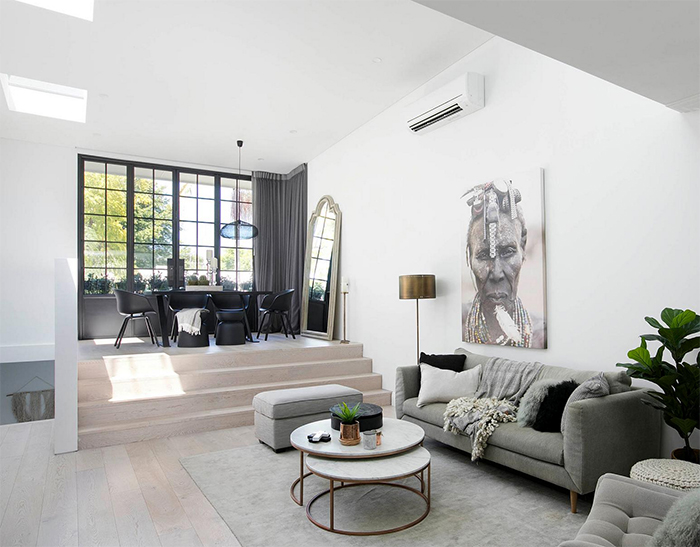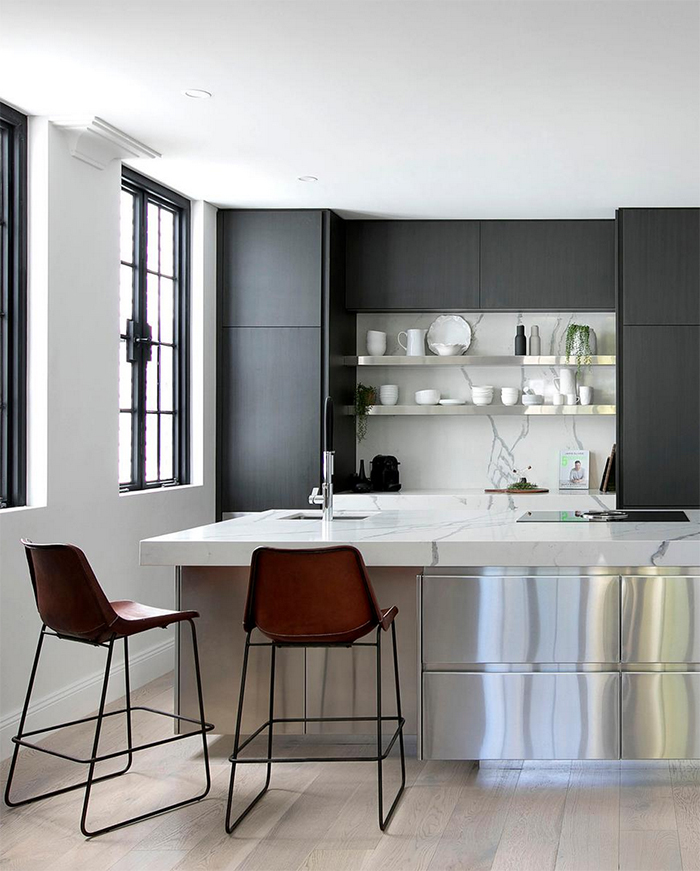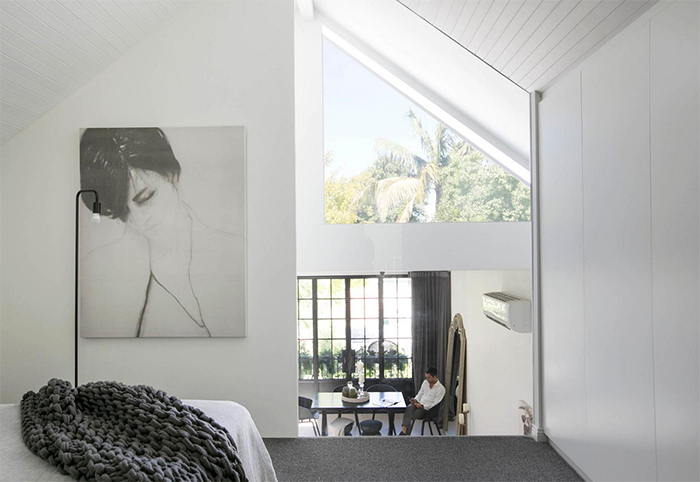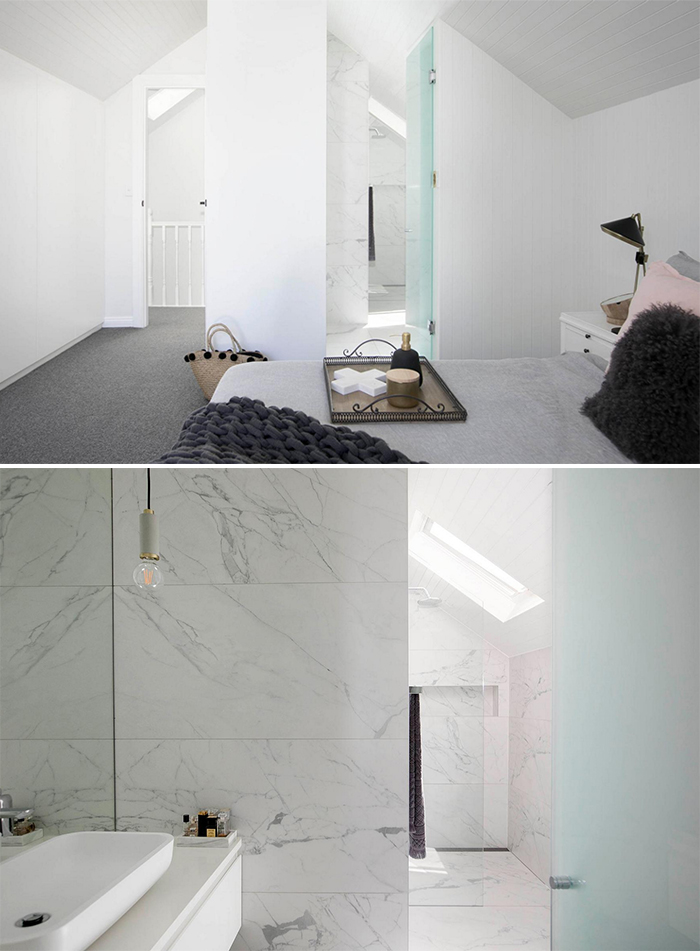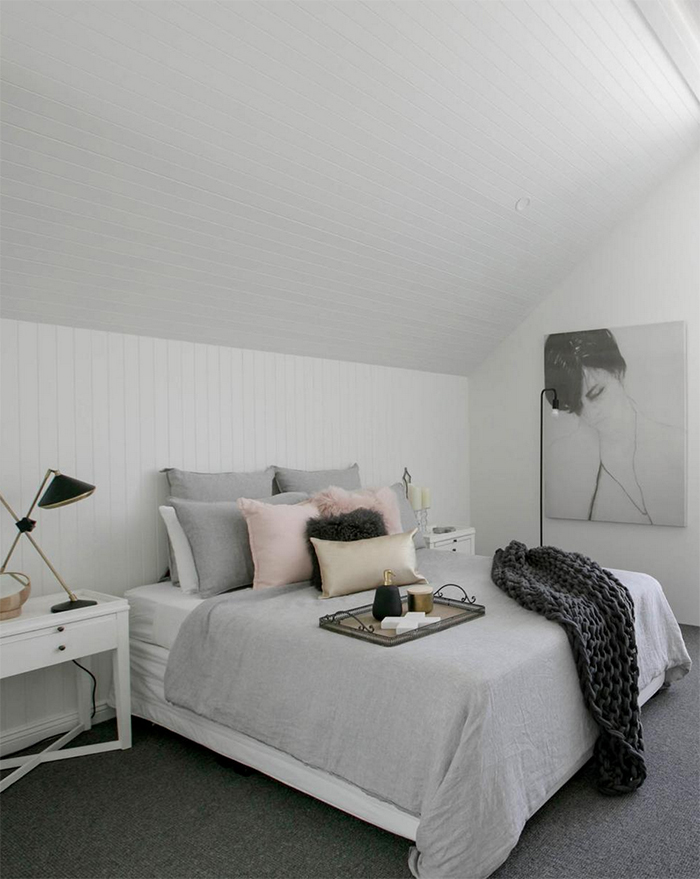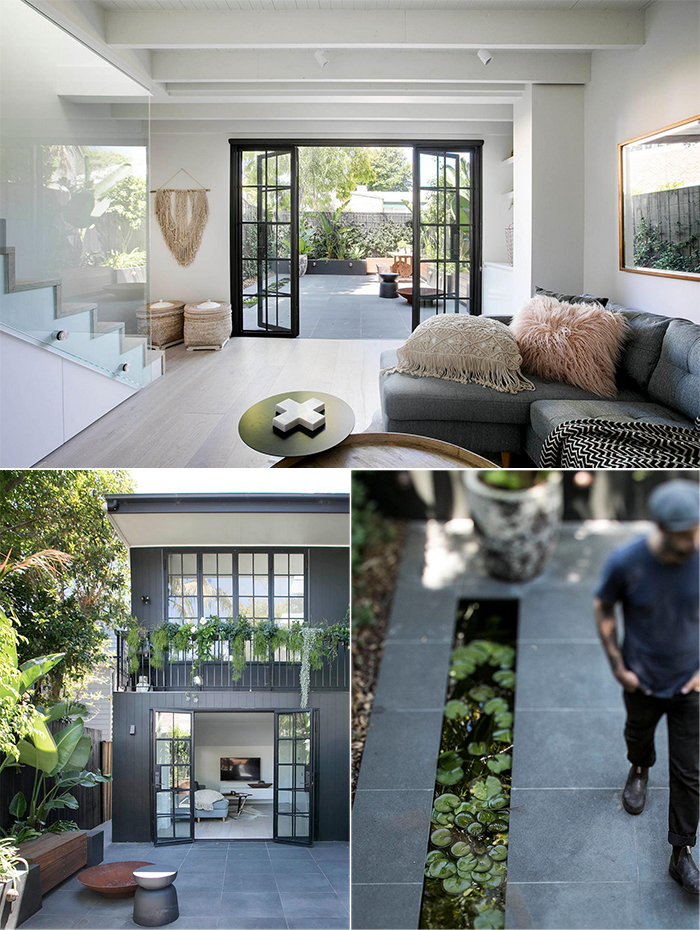 Dream house right there! Balmain is such a great inner city suburb and this little house has it all. See more at the Bresic Whitney website before it's sold (though sadly not to me).
Looking for more home inspo? Check out these house tours.