Wardrobe Snacks is a fantastic collaboration between stylist Michelle Maguire and photographer Kelsey McClellan. Kelsey explains the concept: "Wardrobe Snacks was inspired by diners lacking the luxury of being seated at a table. They're informal — perhaps even a bit awkward — spaces as far as eating is concerned, yet the diner always appears to be comfortable and perfectly satisfied with his chosen snack, almost zen-like".
Commuters snacking on a train or bus, someone sitting on a park bench, or at home on the sofa  not bothered with a plate – these are all scenarios that inspired the Wardrobe Snacks series. Stunning colours, patterns and textures of clothing mirror and compliment the visual qualities of the food. Feast your eyes on these lovely images (bad pun intended!)…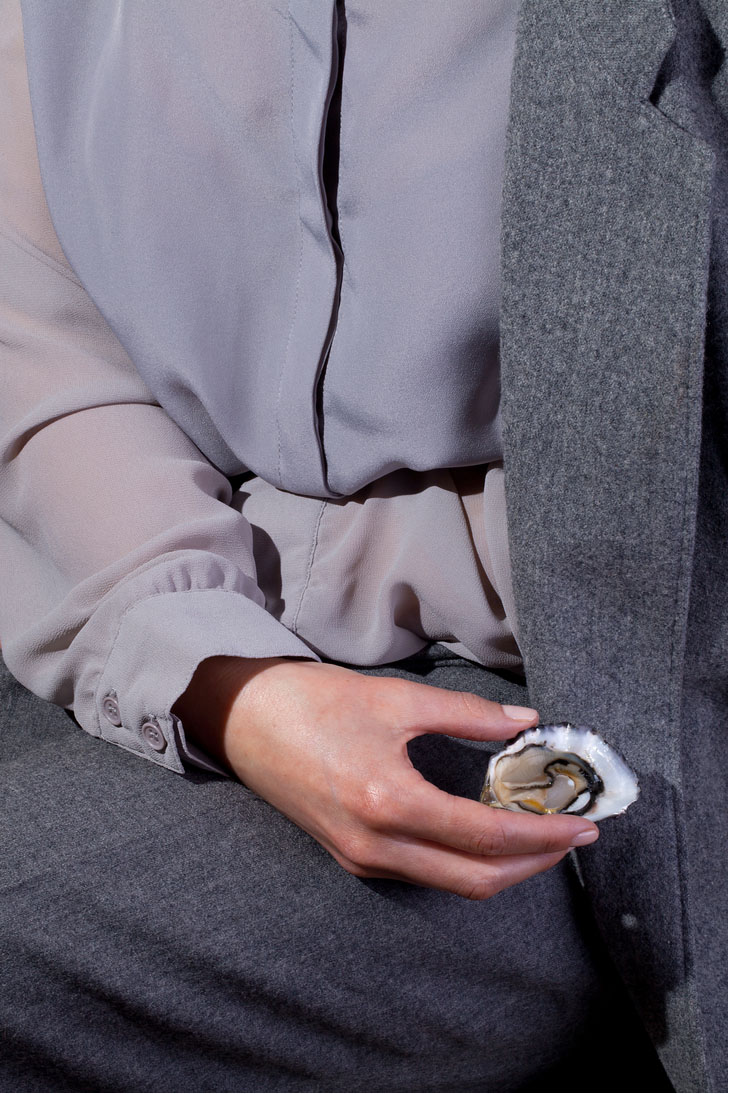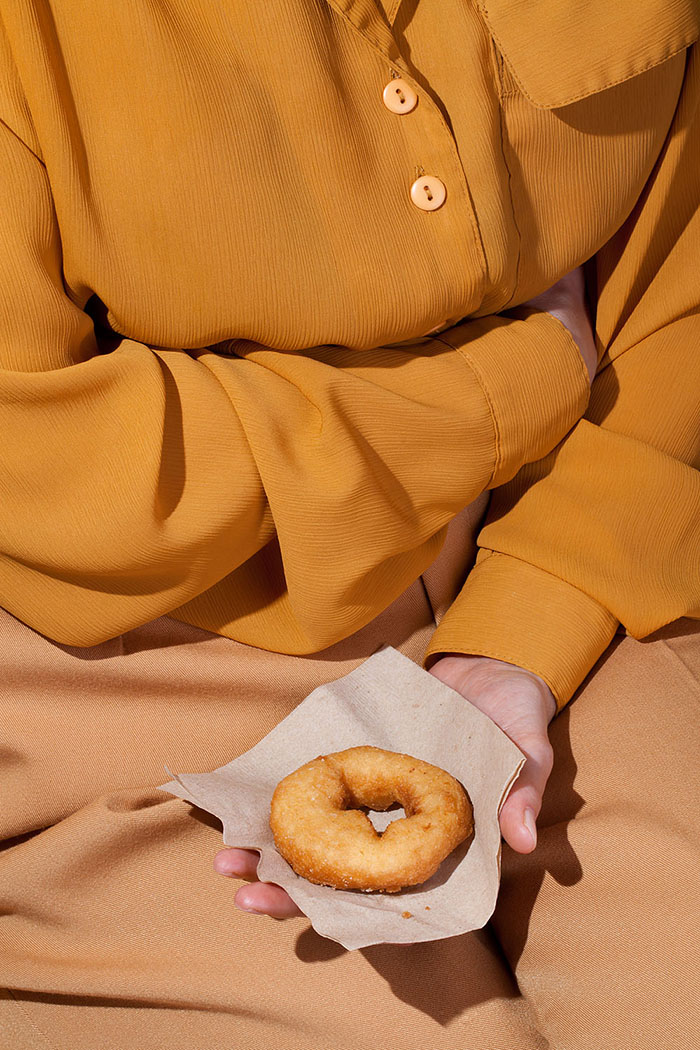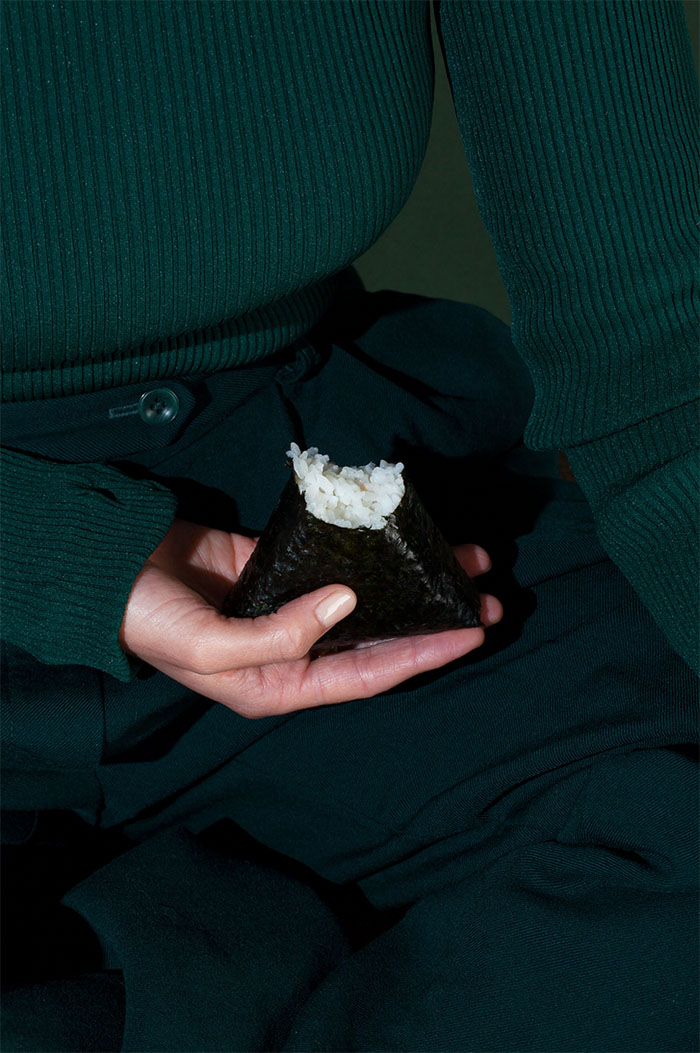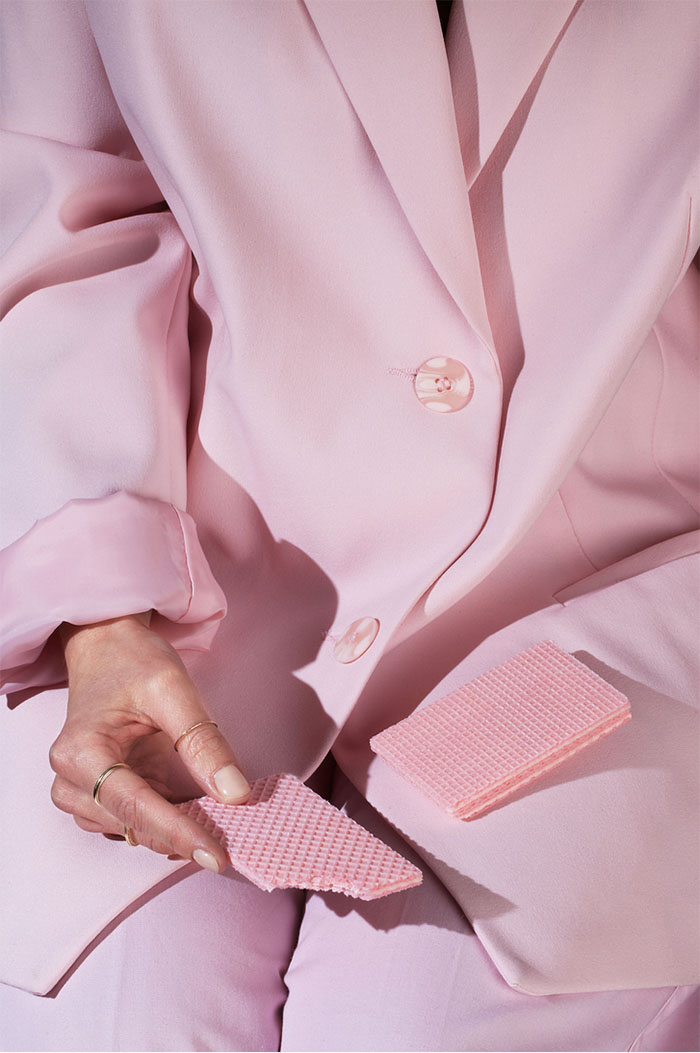 Wardrobe Snacks photographic prints are available to purchase – just click here. A selection would look fantastic framed and grouped together.
Find out more about photographer Kelsey McClellan via her website, and visit Michelle McGuire's website here.