In less than two years since launching Capra Designs, Bianca Lambert and Thomas Wilson have expanded their core range of designer plantwares to now include textiles and homewares. Capra Designs Rocky Road collection brings lovely new twists to some favourite planters, pots and plant stands while maintaining signature designs, colours and finishes.
This brand new collection is focused around fun, colour and balance and includes Capra's debut linen range – a collaboration with Byron Bay based textile designer Anna Sassi. The textiles are a striking and complimentary collection which is both fun and refined. Each piece is hand screen printed on 100% linen. I love the two colour palettes used in the textiles: rust, peach and white together are summery and light; while the paring of indigo and midnight blue with olive has a more elegant feel. The linen range includes tablecloths/throws, napkins, cushions, and tea towels.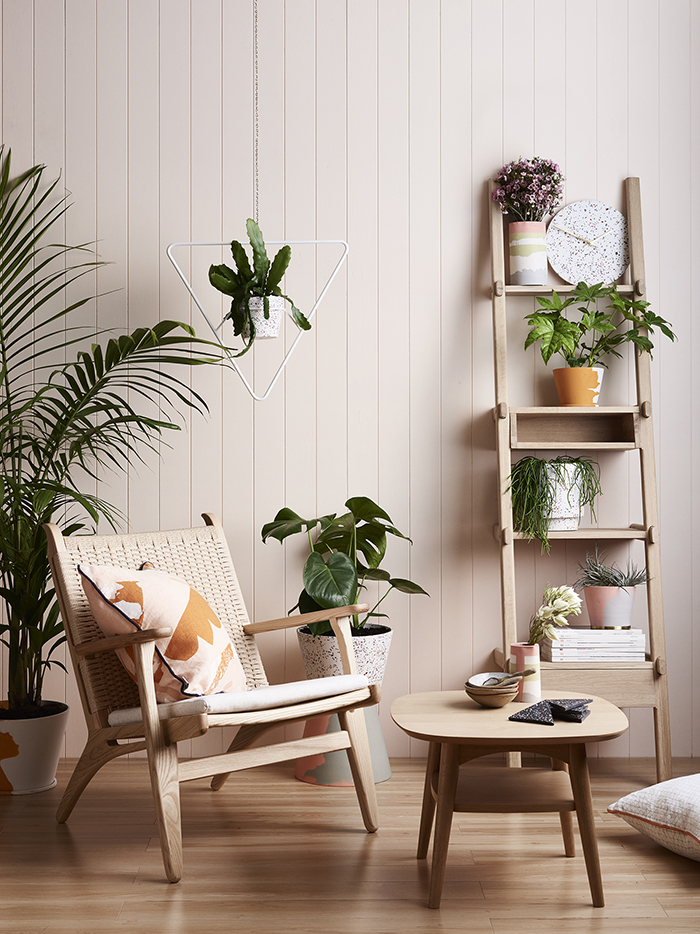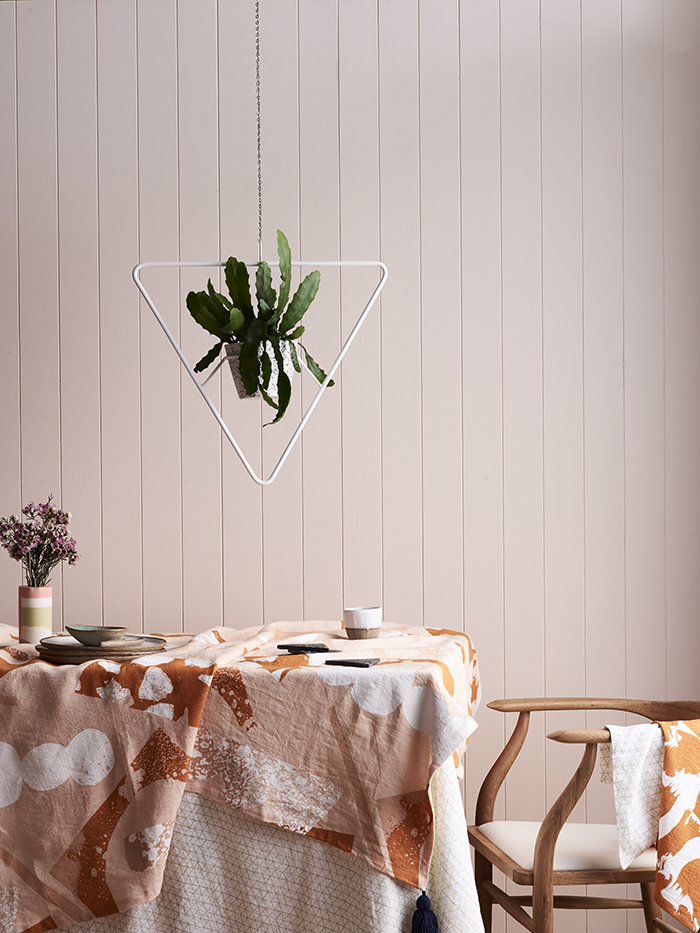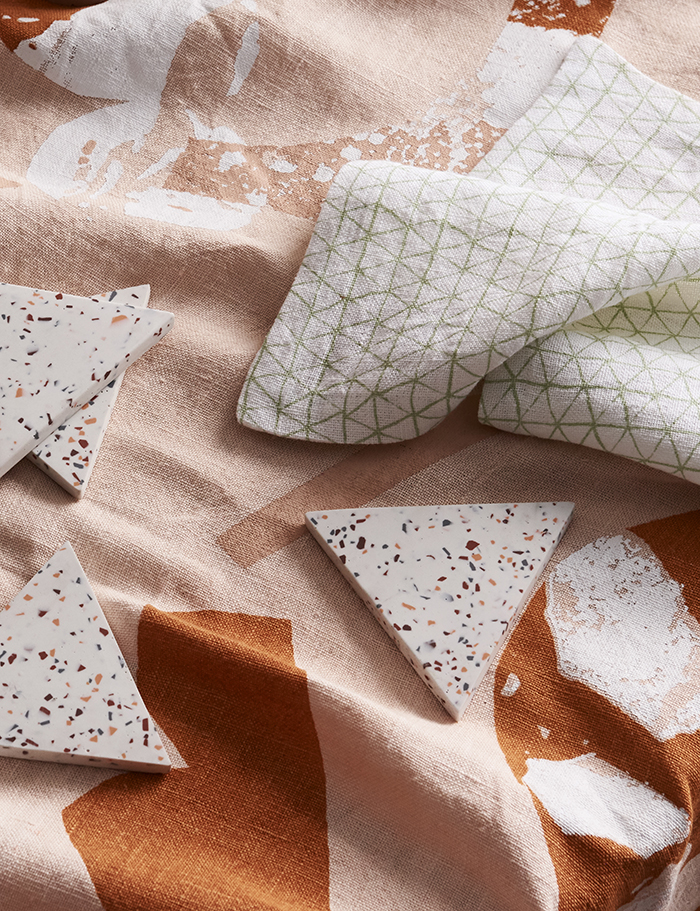 Terrazzo is a signature look in Capra Designs Rocky Road collection and it features in plant wares as well as homewares, including new coasters/trivets and clocks.
Capra's signature handmade resin pots have maintained an impactful punch of colour, together with the introduction of a new terrazzo style. Larger planter sizes and new shapes also feature in the Rocky Road collection.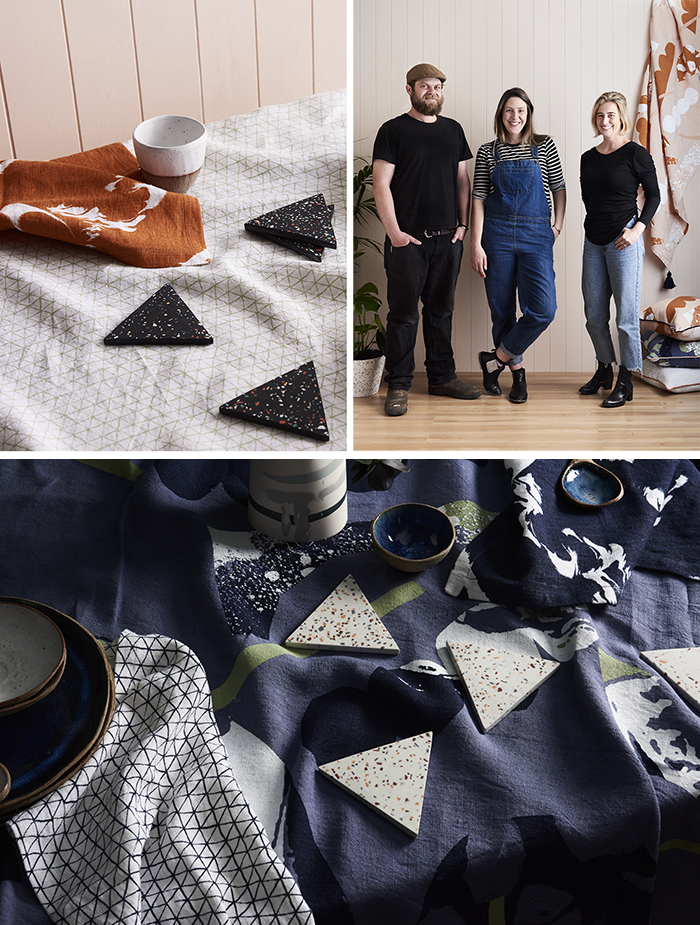 Melbourne based Tom and Bianca have established Capra Designs as an innovative Australian brand and I'm looking forward to seeing what they do next.
Head to the website here to purchase see the full Capra Designs Rocky Road collection.
Save
Save
Save
Save