Climbing into a warm and cosy bed has to be one of the best things on a chilly winters night. Now that we're in the midst of the cold months it's a good time to rethink how you're layering your bed and change things up to create optimum warmth.
What you may not know is that the ideal way to make your winter bed toasty is to layer it from the bottom up. We tend to focus only on the top layers, but too many can become heavy and uncomfortable and ultimately not conducive to a good night's rest. Studies show that we sleep better and deeper in a cooler room. So by focussing on making your bed into a warm cocoon you'll save heating energy – and therefore money too – and you'll get a better night's sleep.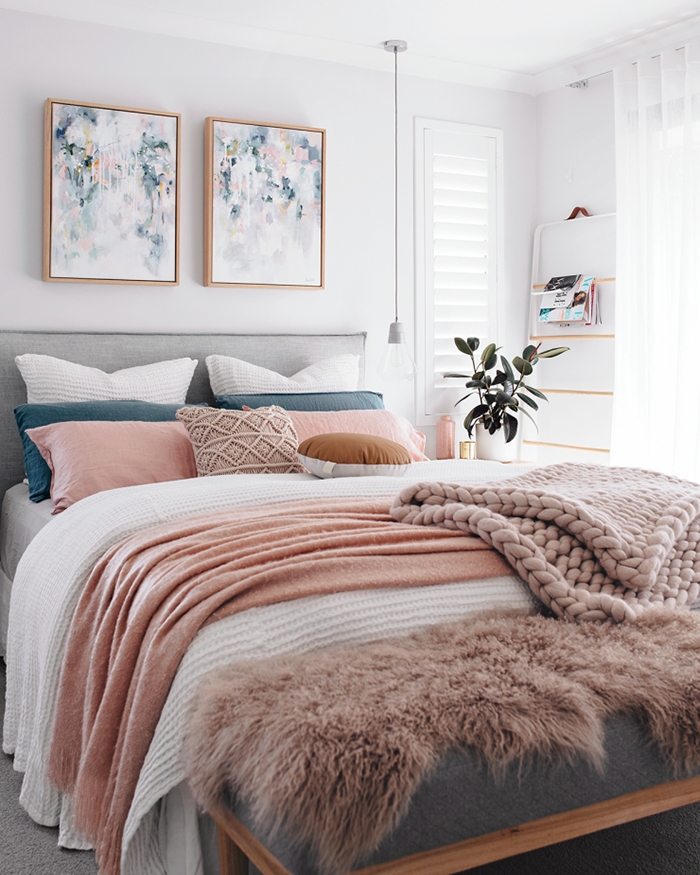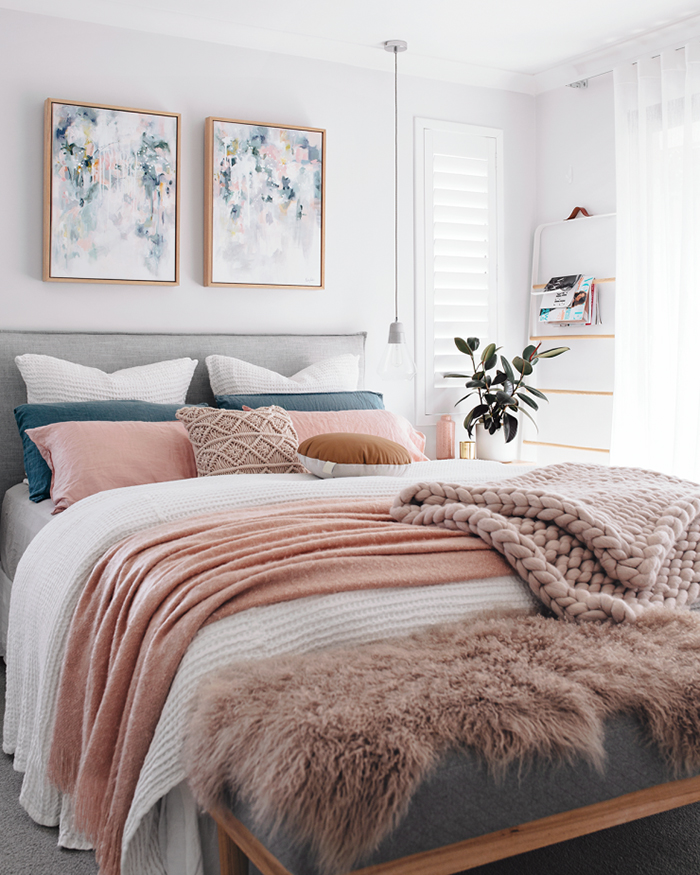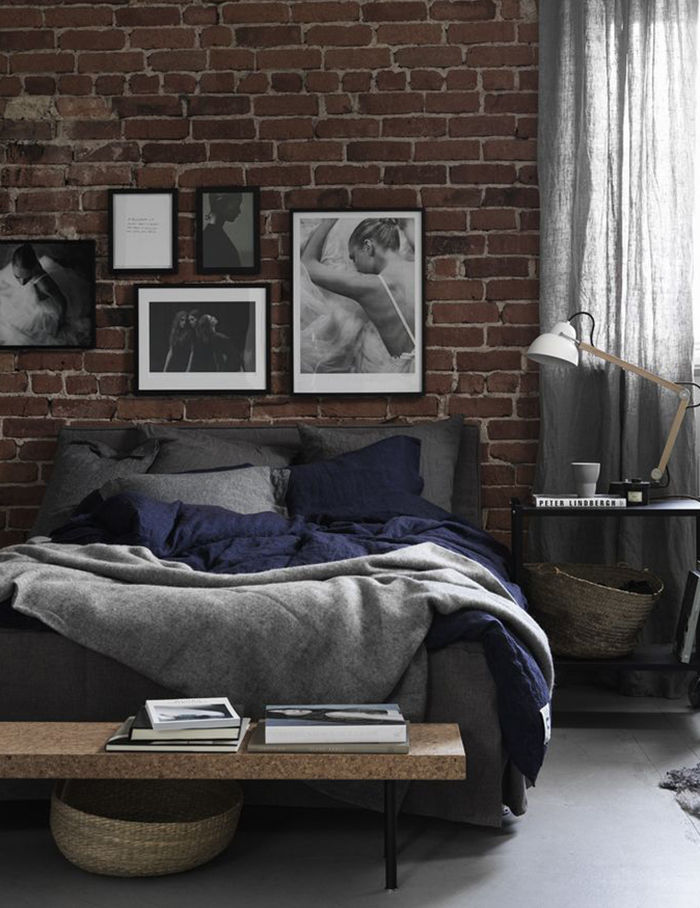 Layer your bed for winter from the bottom up
Always start with a mattress protector. During both summer and winter it will keep your mattress clean and it will protect the mattress against undue wear and staining. Regular removal and washing of the mattress protector will keep dust mites, allergens and irritants at bay, making your bed a much healthier place to sleep.
Next add a mattress topper. A good mattress topper will add an extra layer of comfort as well as providing insulation. The key to creating a warm bed for winter is to trap air layers above the mattress and around your body. A mattress topper with a cotton casing and a hypoallergenic down-like fill will be soft and comfortable as well as creating small pockets of insulation.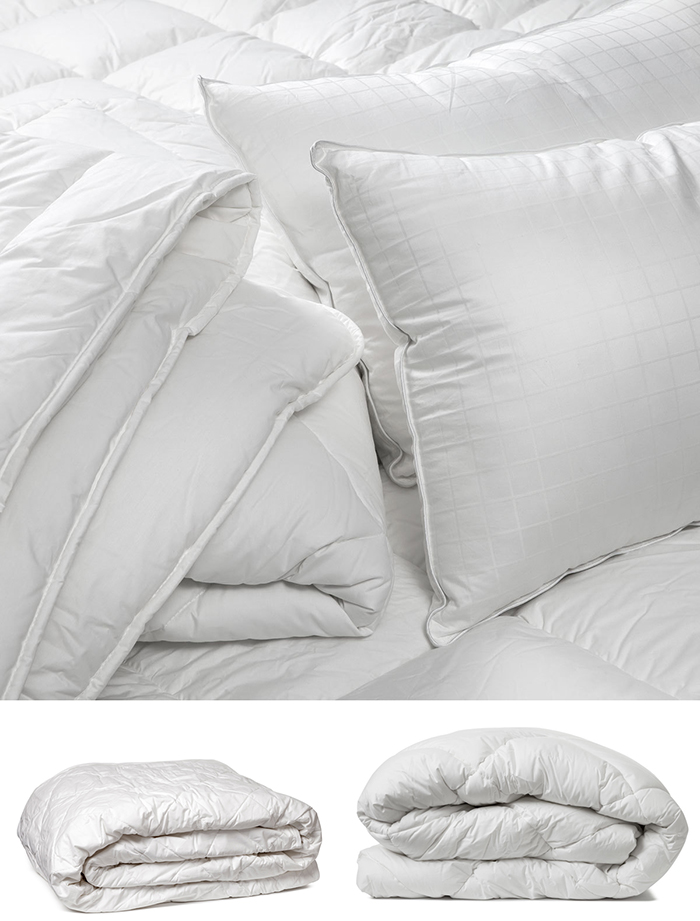 My picks: Canningvale's Breathable 100% cotton mattress protector (above left), and Luxury Mattress Topper (above right) with 100% cotton cover.
Choosing warm sheets
Good quality brushed and fluffy flannelette sheets are super toasty to crawl into and for a lot of us they hold fond memories of snuggling down in our childhood beds. Be sure to invest in good quality flannelette sheets and they won't pill or shed.
If you're someone who doesn't like the feel of flannelette then a great option is to go for high thread count sheets. 1000 thread count sheet sets are lovely all year round, but the heavy drape of the fabric makes them very good for layering during winter. High thread count, natural fibre bed sheets will wick moisture away from your skin making for a comfortable sleep.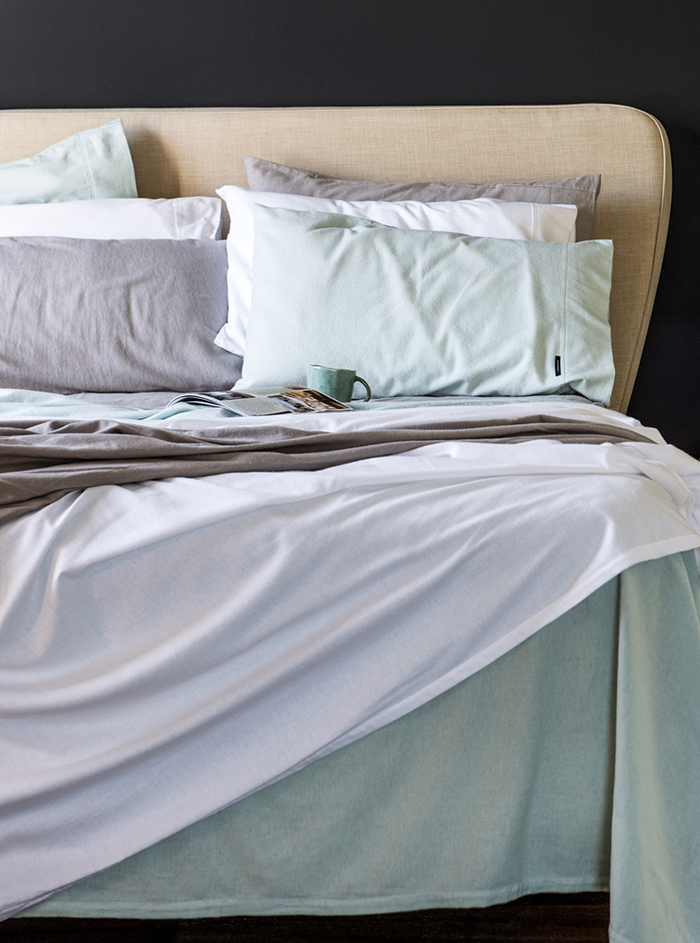 My pick: Canningvale's CoziCotton Flanelette Sheet Sets (above) come in lovely colours and are generously weighted 100% cotton that will keep you toasty warm.
A good quality doona is non-negotiable
A machine washable wool quilt/doona is a must. Wonderfully warm and luxuriously soft, a wool quilt will keep you warm on the coldest of nights. Wool fibres have natural temperature regulating properties and it's a great choice for allergy and asthma sufferers being hypoallergenic, resistant to bacteria, mould and mildew.
My pick: Canningvale's Lana Washable Wool Quilt with a generous fill weight of 500 GSM pure New Zealand wool, and a 100% Japara cotton cover.
My doona tip
Hate having your doona slide off during the night? My trick is to buy a doona and cover that are a size too big for your bed. I have a king size doona on my queen size bed, so there's a good amount of overhang which is both more snug and more likely to stay in place.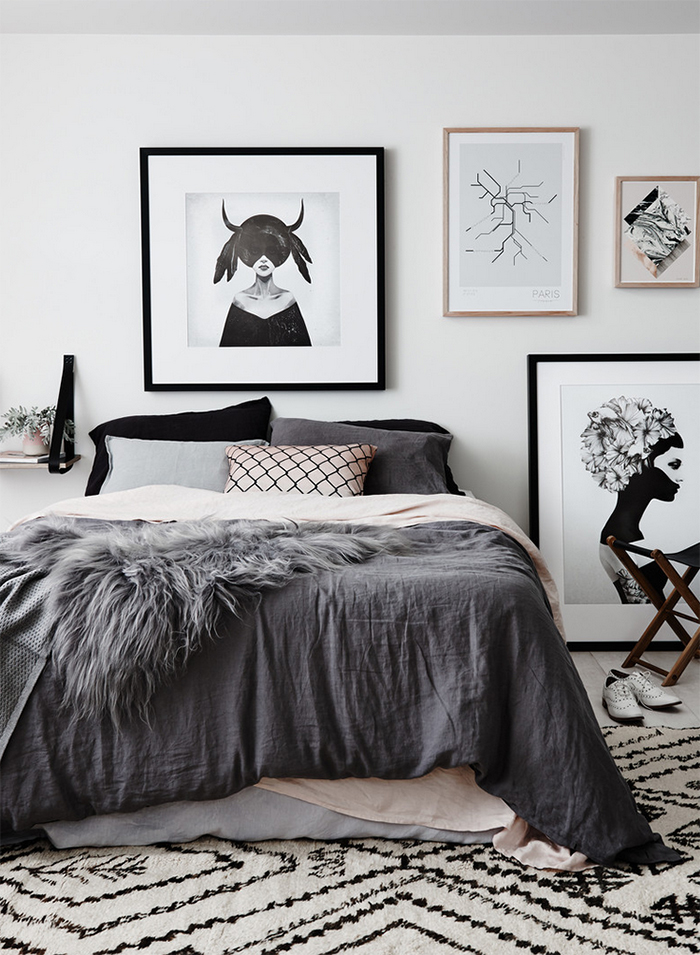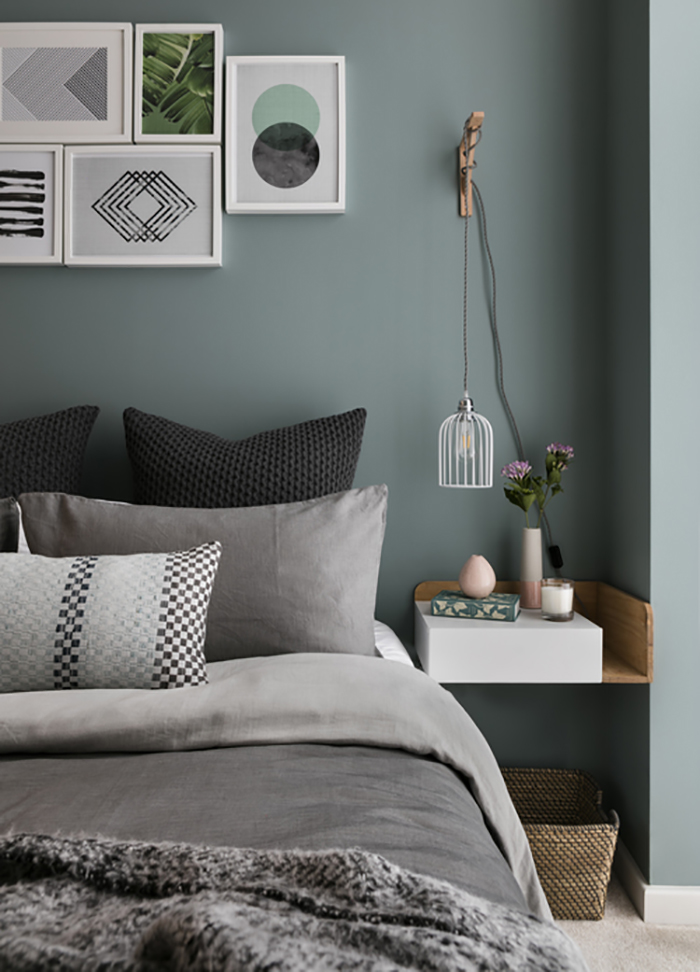 Creating a cosy bedroom
Changing your quilt cover for winter can add an additional layer of colour and texture and it can be a visual cue for the season. Think deep charcoal flannelette for extra warmth, or a textured indigo for depth.
My picks: Yarn dyed WinterKotten flannelette quilt cover set, and Hotham textured quilt cover set in Artesean Blue.
To create a warm and welcoming bedroom, layer your doona with a coverlet and throws, and pile on the pillows and cushions. The current trend is for an unstructured look that is relaxed and inviting. Make your winter nest look warm with textures of wool and velvet, and deep rich colours.
Ensure that windows are fully covered to keep the temperature even and the bedroom insulated. A plush rug is a lovely warm luxury to place your feet onto as you step out of bed.
Insider tip
If you want to get started layering your bed for extra warmth head to the bedroom section of the Canningvale website and spend the rest of the chilly nights cosy in your bed.
Disclosure: This post was produced in partnership with Canningvale. I only partner with brands that are a good fit with We Are Scout, our aesthetic and what you, our readers, enjoy. Concept, product selection, words and opinions are all my own. Thanks for supporting the brands that allow me to keep on scouting.
Save
Save
Save
Save
Save