With a floor space of just 47 square metres this apartment packs in some really clever small space solutions. High ceilings and large windows on three sides of this Stockholm studio  combine with smart design features to maximise light, space and storage. The result is a small space that's totally livable.
Starting with a neutral base of wood floors and white walls, the architect has added cubes to divide and add function to the space, and to create storage. Varying floor levels have been incorporated help to create separate living zones and give the feeling of space.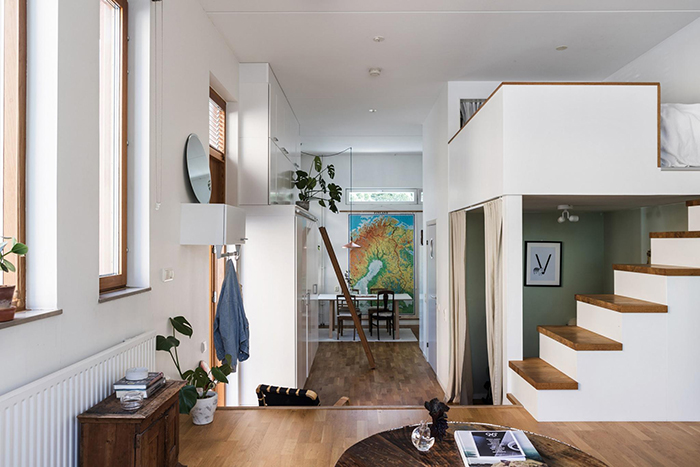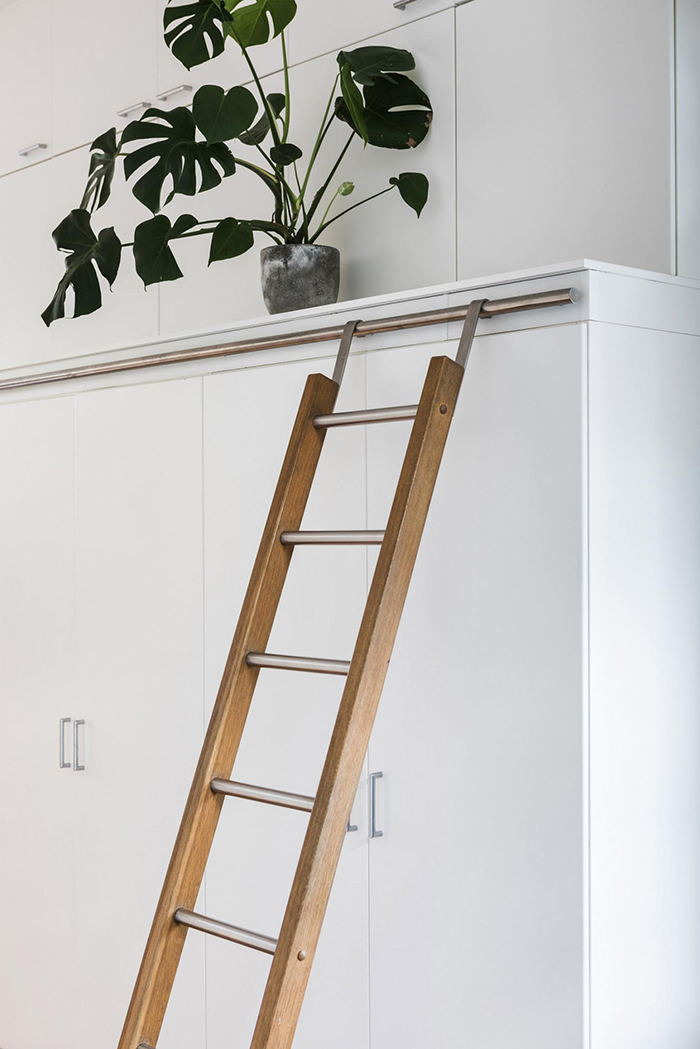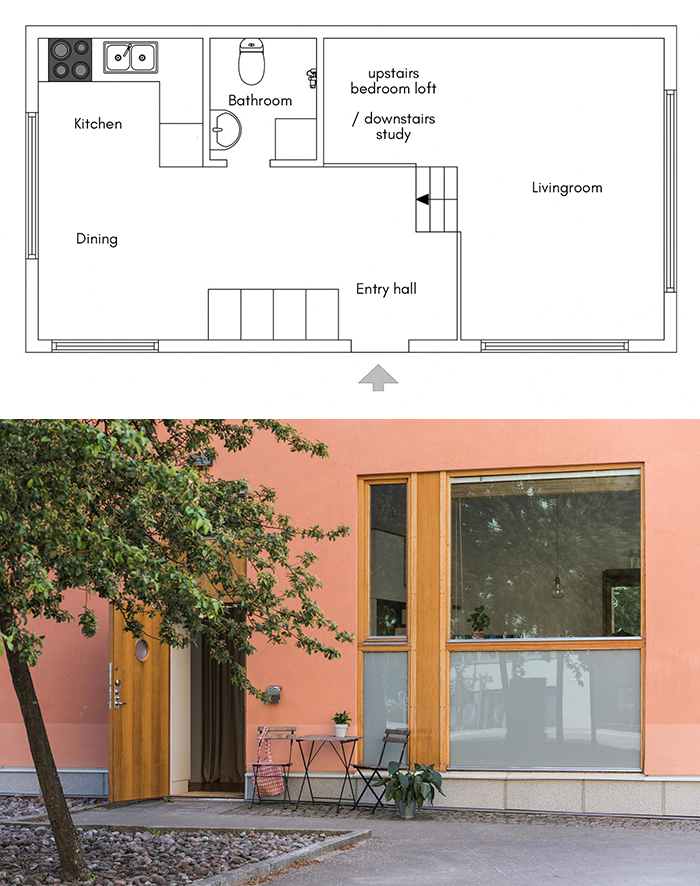 Along one side of the apartment is the open plan kitchen, the bathroom and a home office.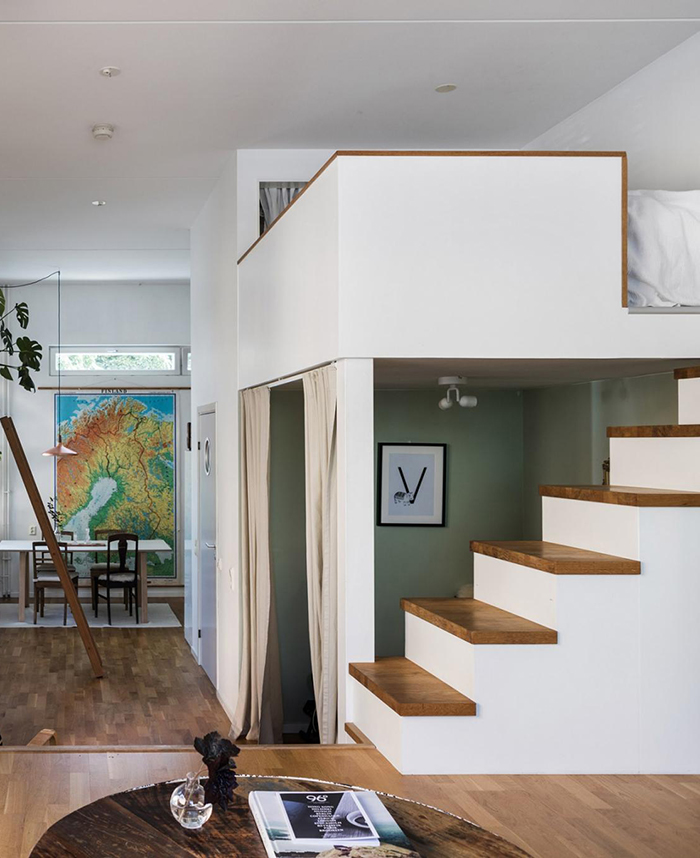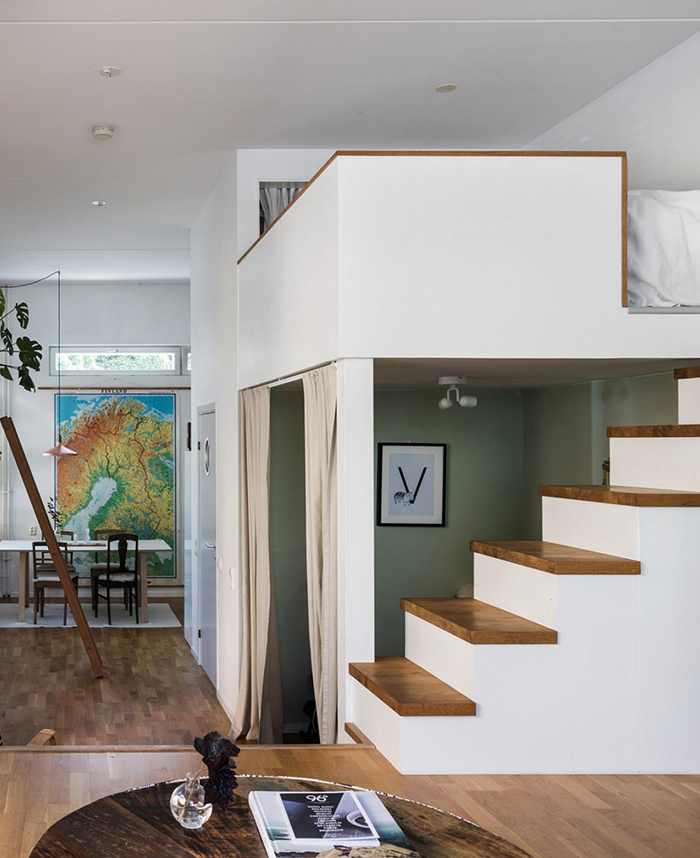 The sleeping loft sits above the home office, and is easily accessible via wide stairs. Ironically the substantial staircase adds to the feeling of space. Often in studio apartments the bedroom loft is accessed by a ladder or tiny steps that seem almost apologetic for being there. They make the bedroom look like an afterthought or something makeshift rather than an actual room. I really like the way that these stairs are a statement in themselves. I imagine that there is storage within the staircase that is accessed via the home office.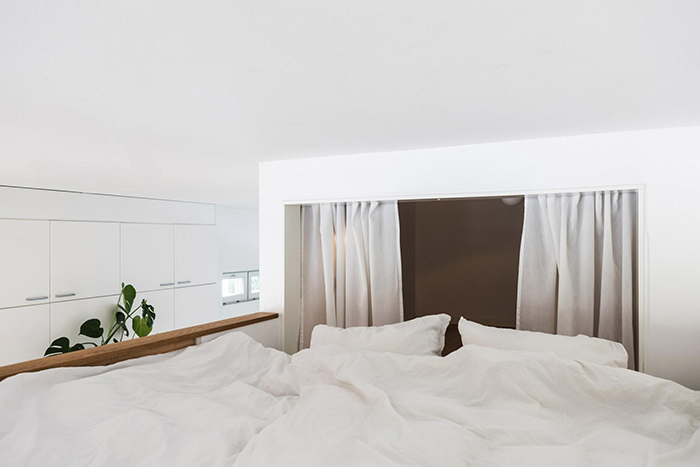 The living room is raised up a few steps from the entry level, delineating the space without the need for walls.
Looking back from the living room the clever and ample storage helps form a hallway leading to the kitchen and dining area. The colour palette and finishes have been kept minimal to create a harmonious flow throughout the apartment.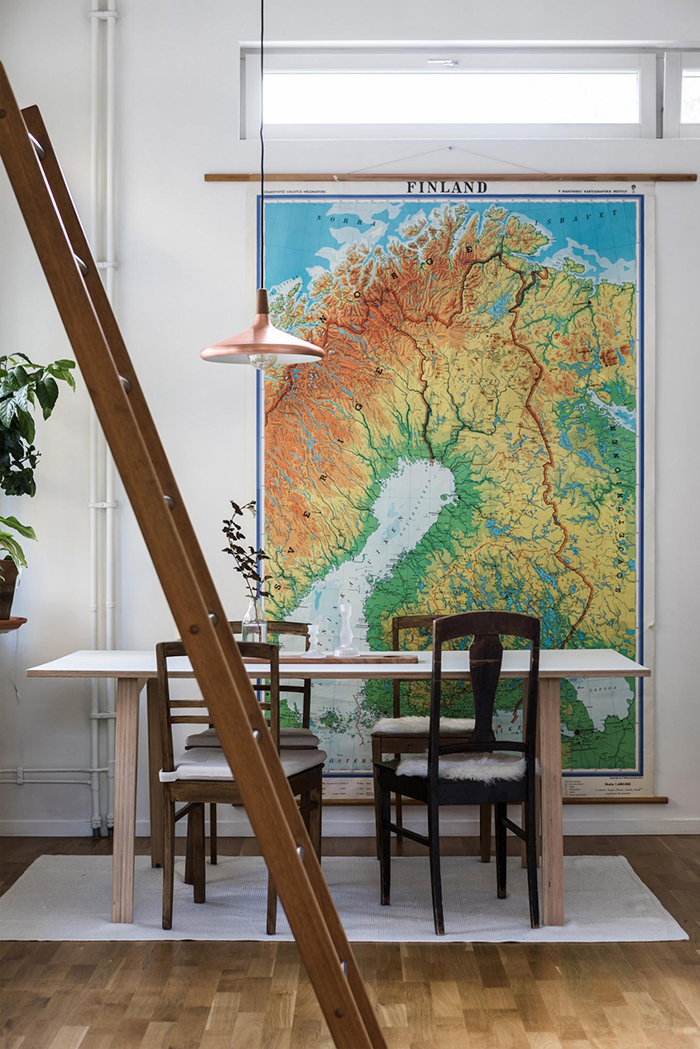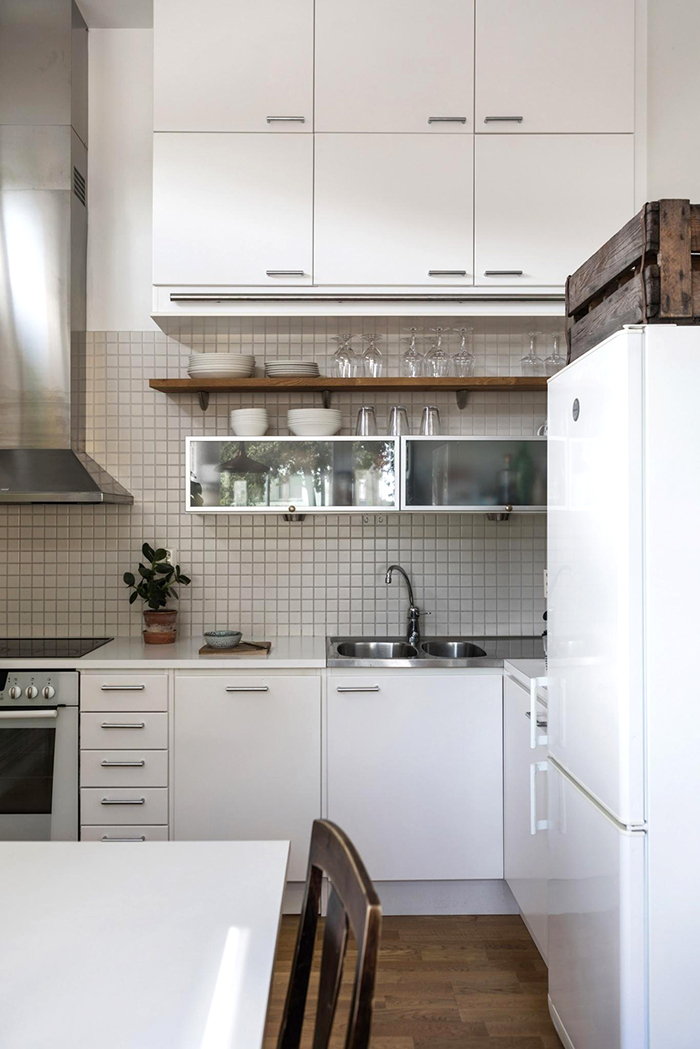 Photos via Fantastic Frank here.
This lovely apartment is small on space but big on storage and style and it demonstrates the value of well considered design. Everything has a purpose and nothing is superfluous. Perfection in small living.
Save
Save
Save