Let's ease into Monday morning with a peek into a calming soft hued home in Amsterdam. We're seeing a trend for interiors painted in anything but white, and this lovely home shows how to do muted tones to perfection. From soft sage, olive and dove grey walls, to blush and mint furnishings, it's all about colour done well.
When renovating, the owners have artfully mixed not only colour, but modern, vintage and semi industrial aesthetics, while retaining the charm of the original architecture.  The end result is a beautifully balanced style that's unique and timeless. Step inside with me…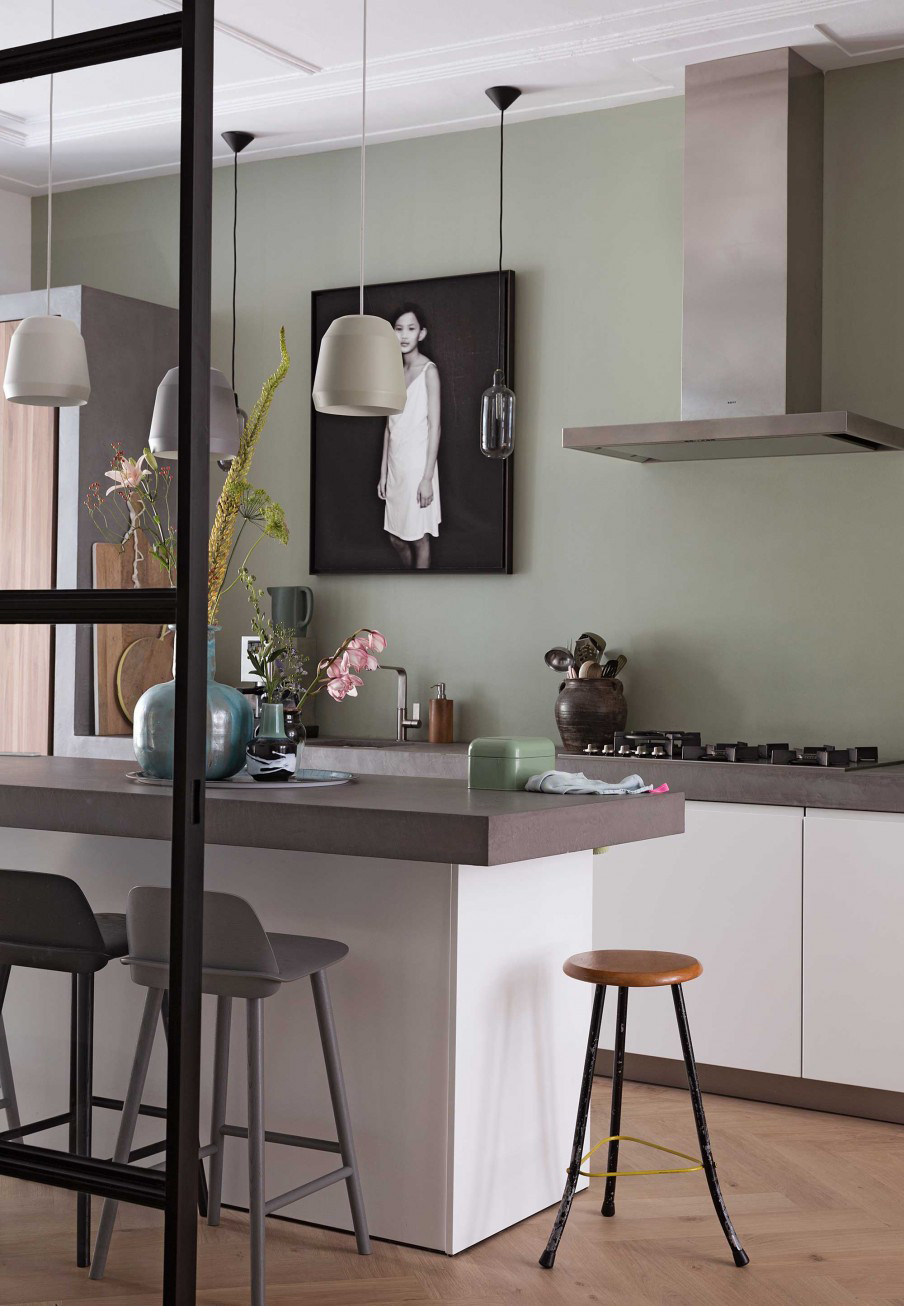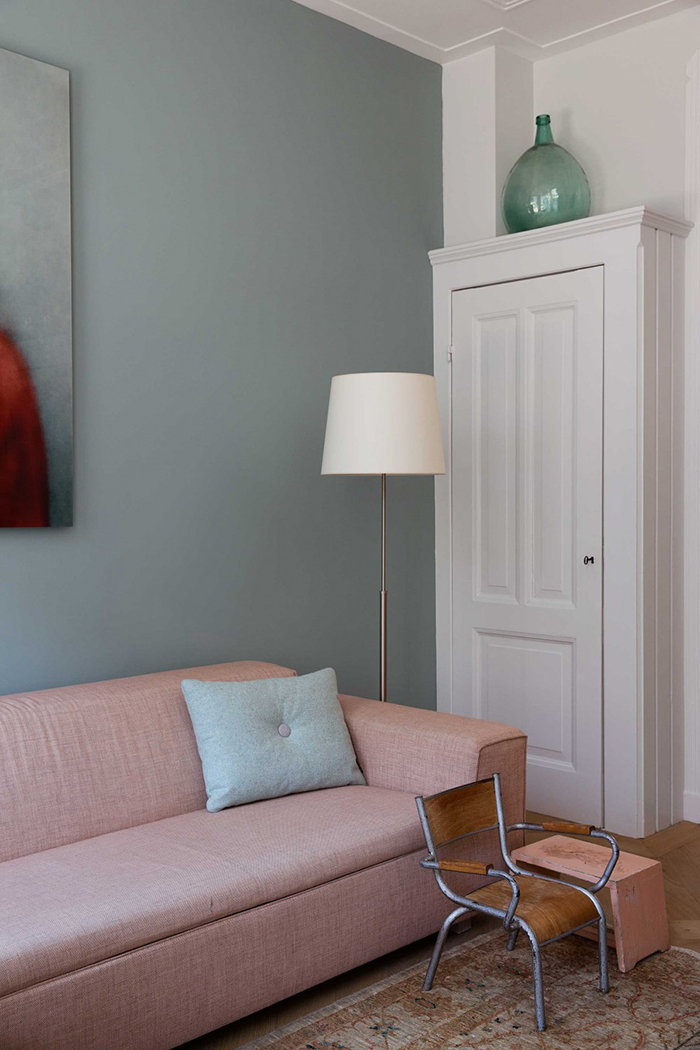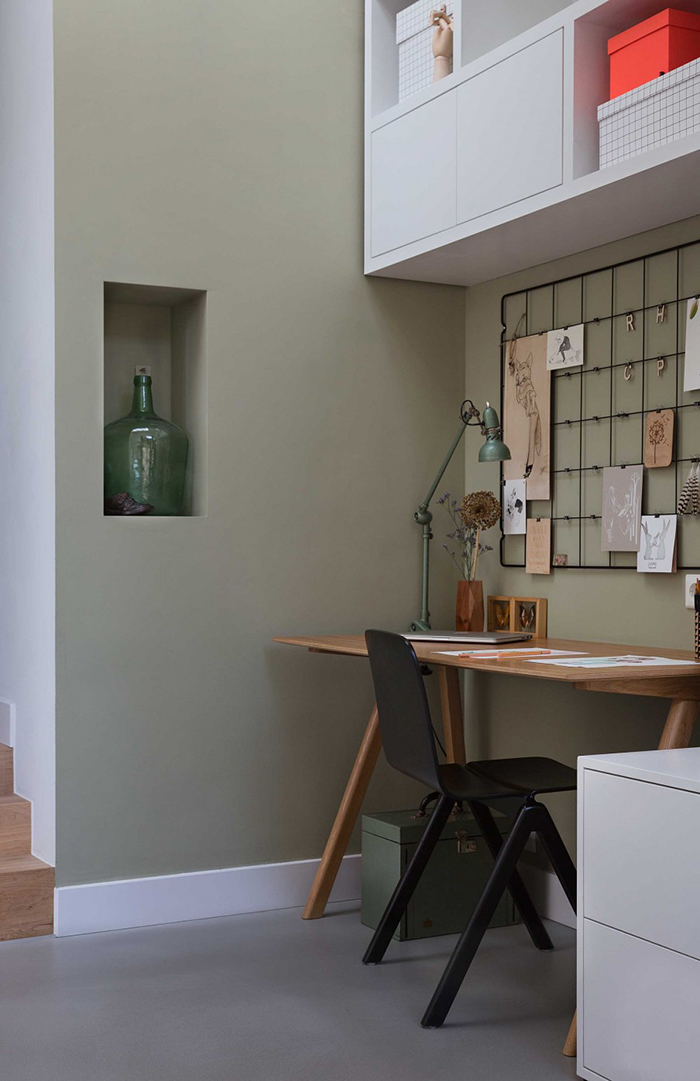 See more of this Dutch family home on VTwonen.
Save
Save
Save