La Muralla Roja, meaning the red wall, is an apartment complex rising from the clifftops of Calpe, a coastal town in Spain. Designed by Ricardo Bofill in 1973, this surreal geometric architecture is strange, beautiful and oh so photogenic.
The perfect eye candy to ease our way into Monday and a new week don't you think?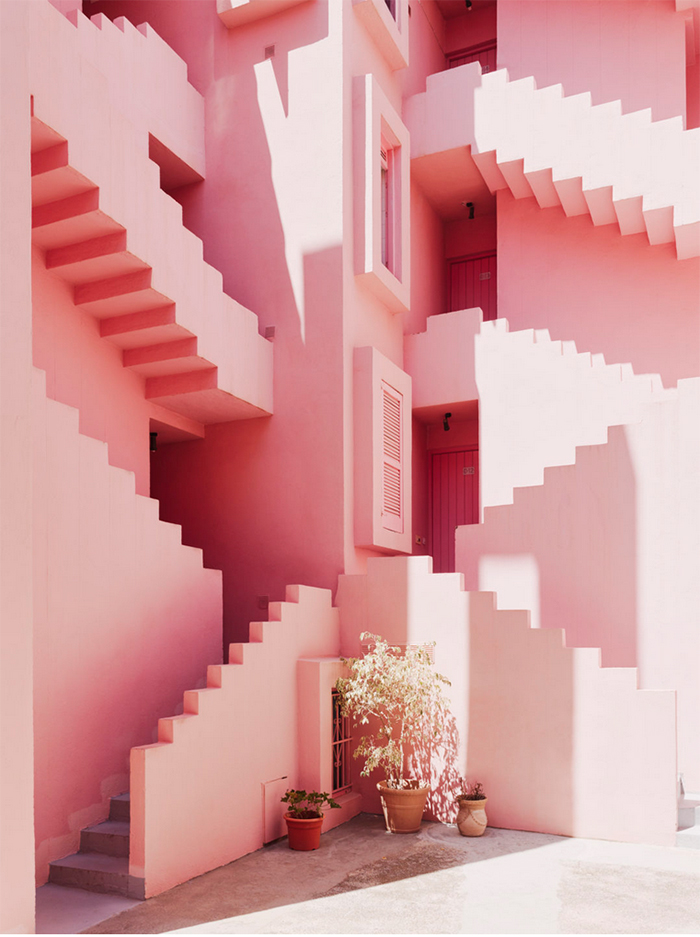 Although the unadorned cube structure is its roots in Bauhaus and brutalism, the puzzle-like nature of the buildings, zig zag stairways and exuberant colours make it fun and fanciful.
According to architect Ricardo Bofill: "The outside surfaces are painted in various tones of red, to accentuate the contrast with the landscape; patios an stairs, however, area treated with blue tones, such as sky-blue, indigo, violet, to produce a stronger or weaker contrast with the sky or, on the contrary, an optical effect of blending in with it. The intensity of the colours is also related to the light and shows how the combination of these elements can help create a greater illusion of space".
I've arranged the following photos into a vignette of sorts… I enjoy seeing the progression of the colours and tones.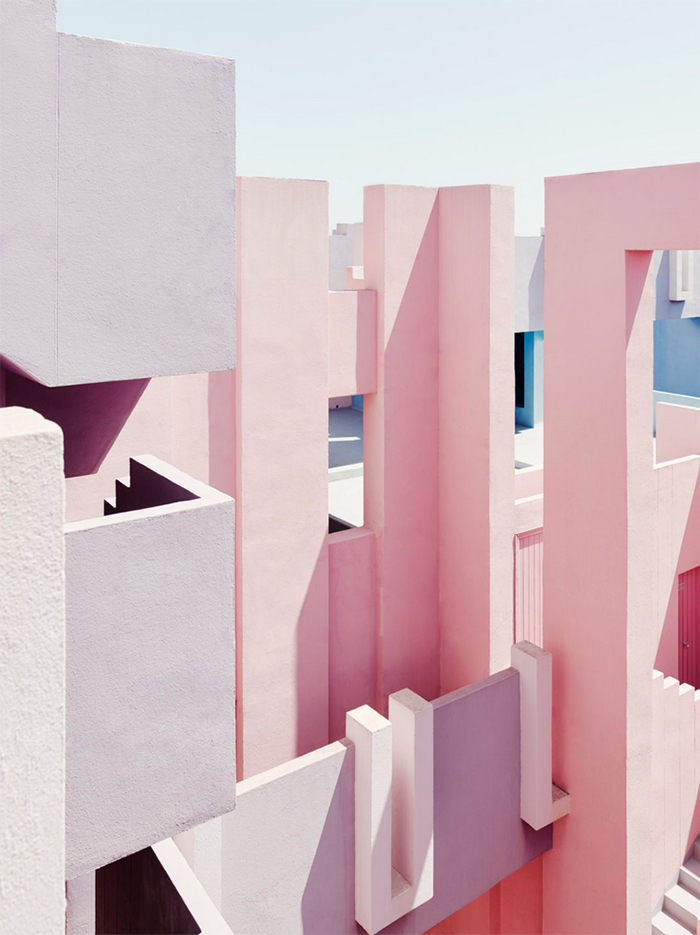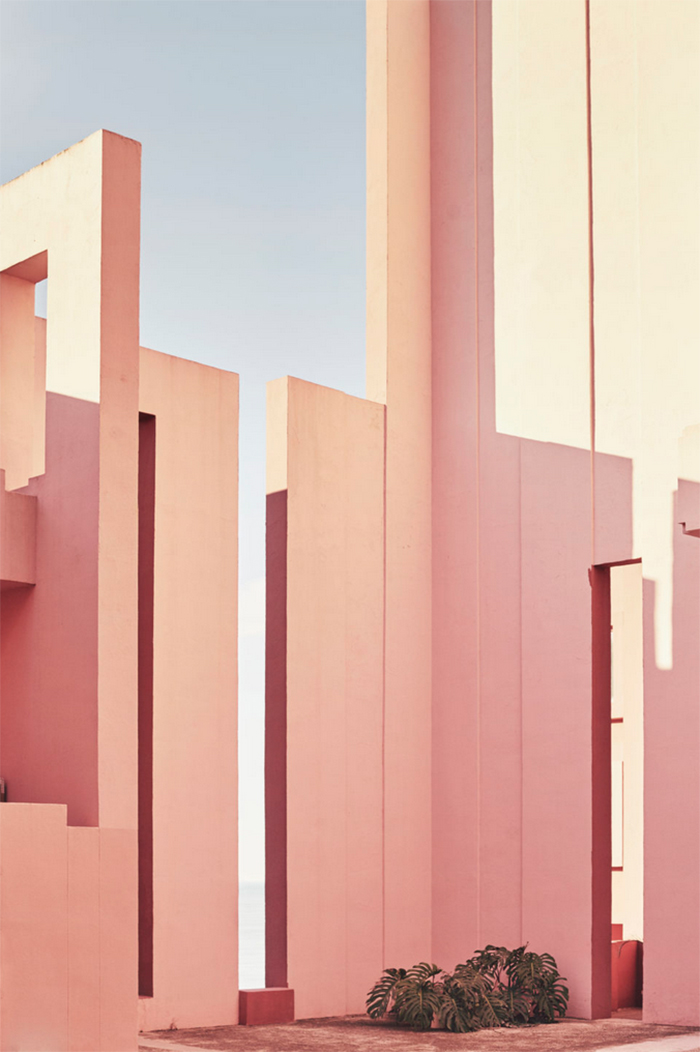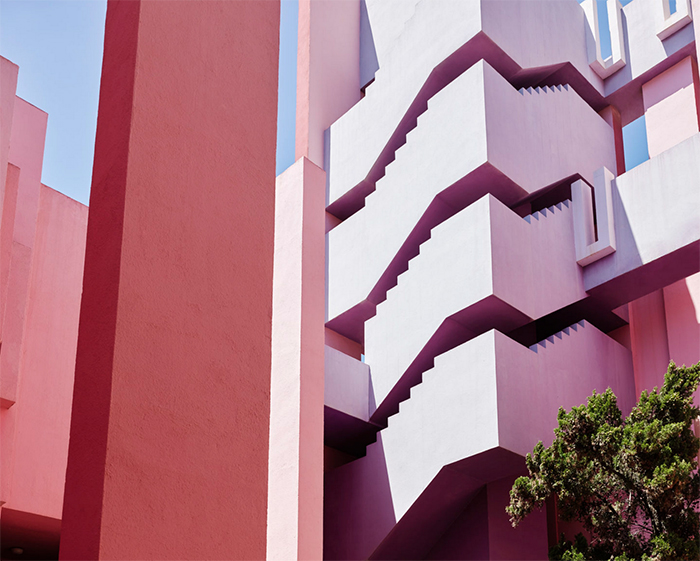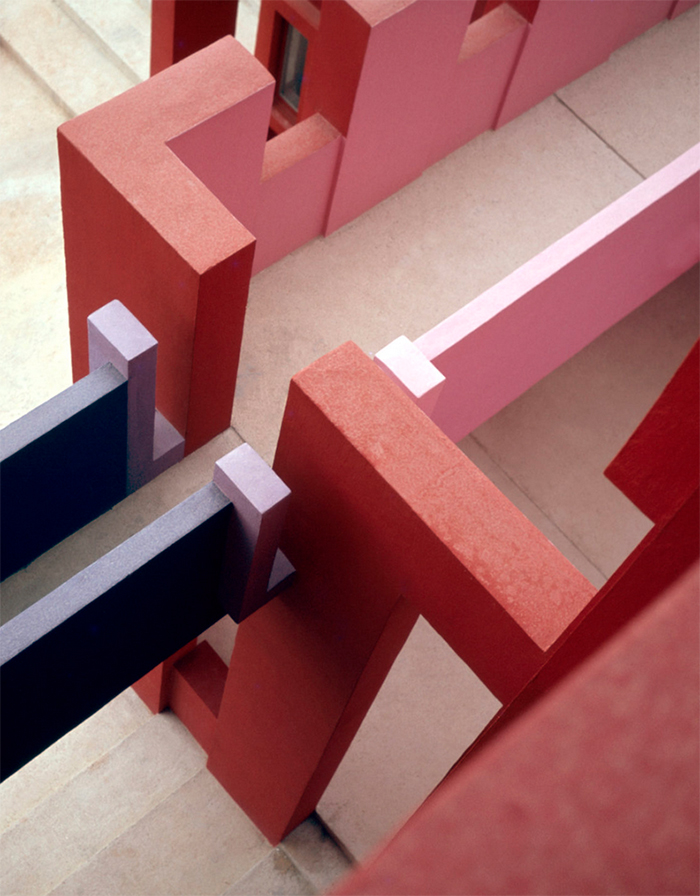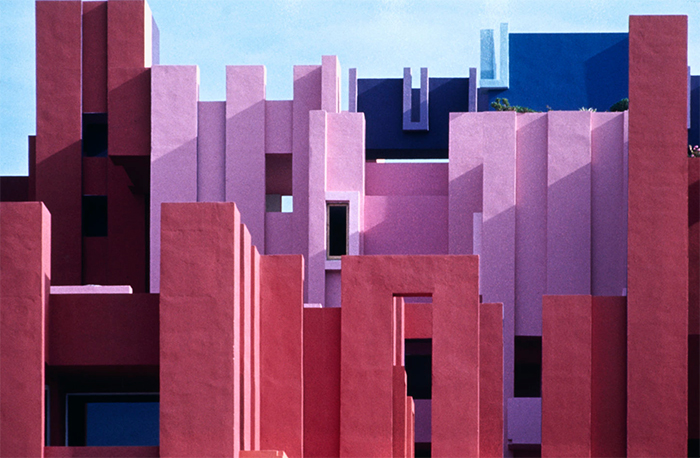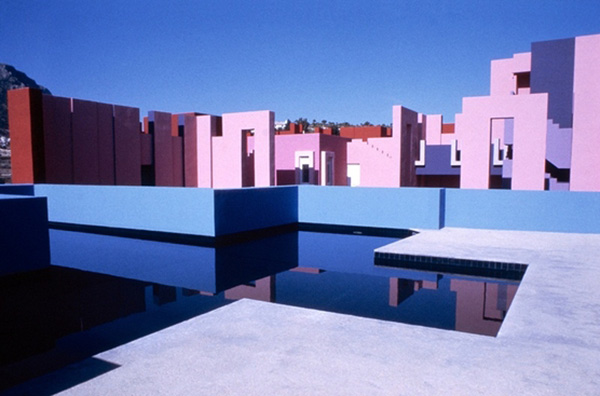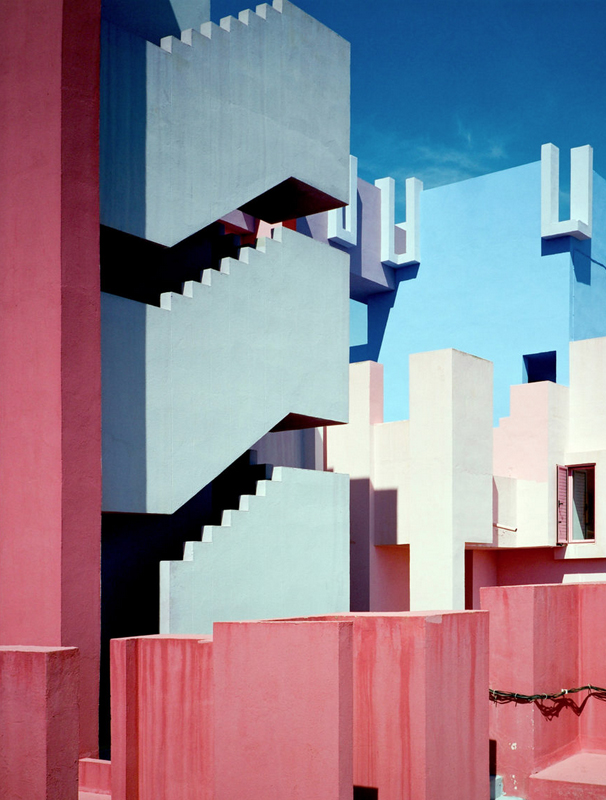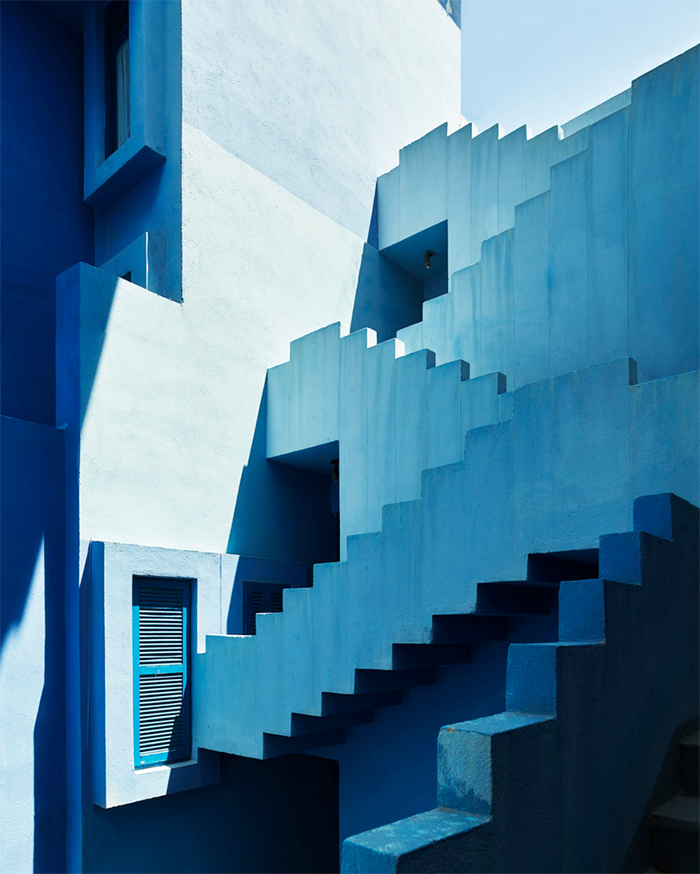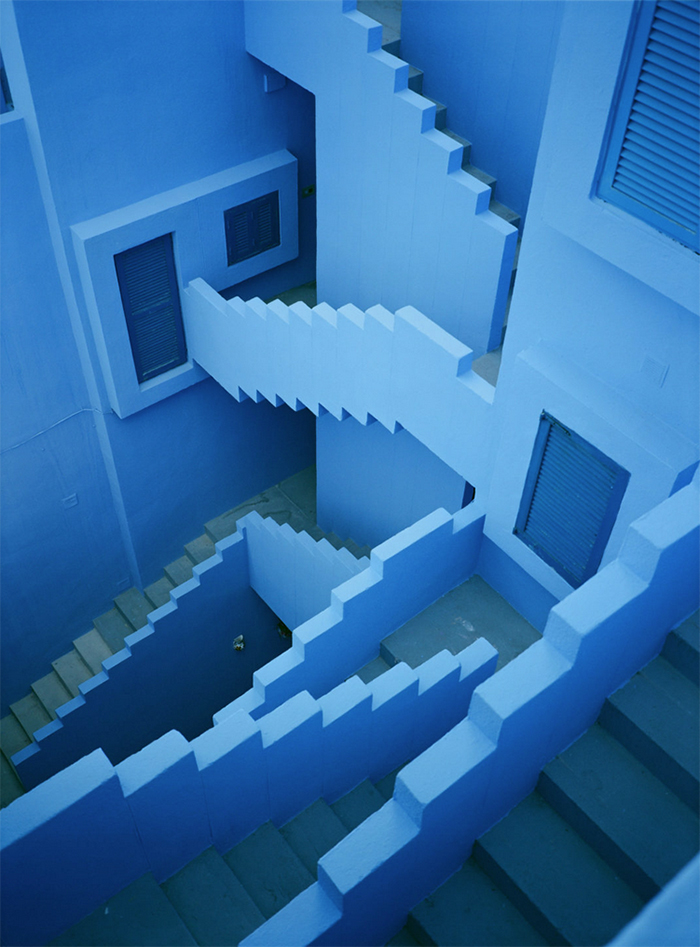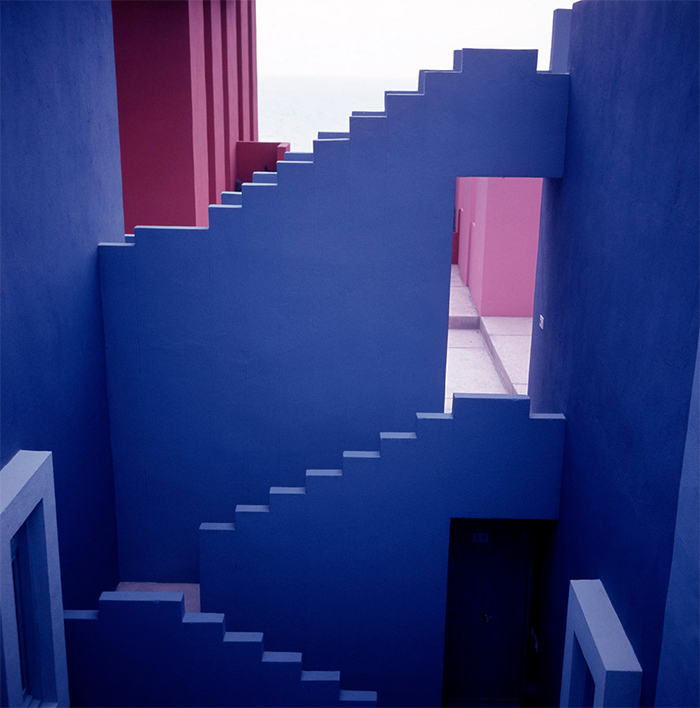 And just to give you some perspective of the building and location, here are a few more photos… I think it's been worth the scroll though! I hope you agree.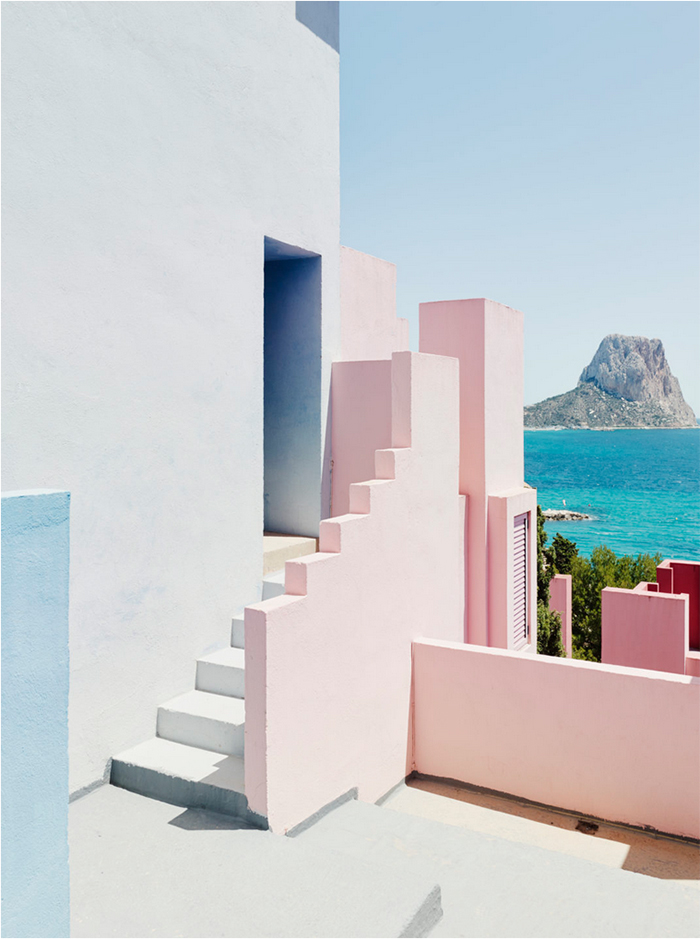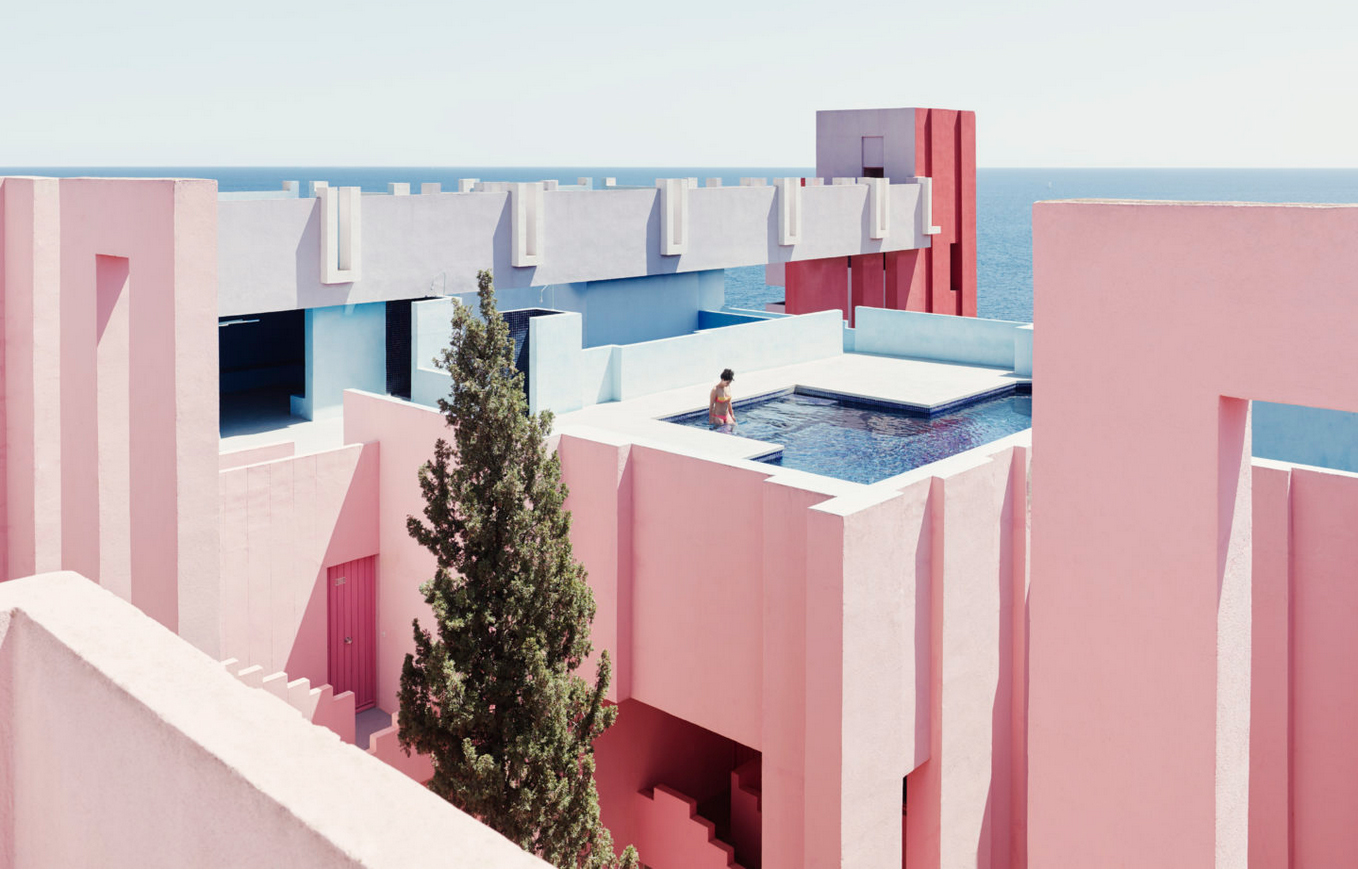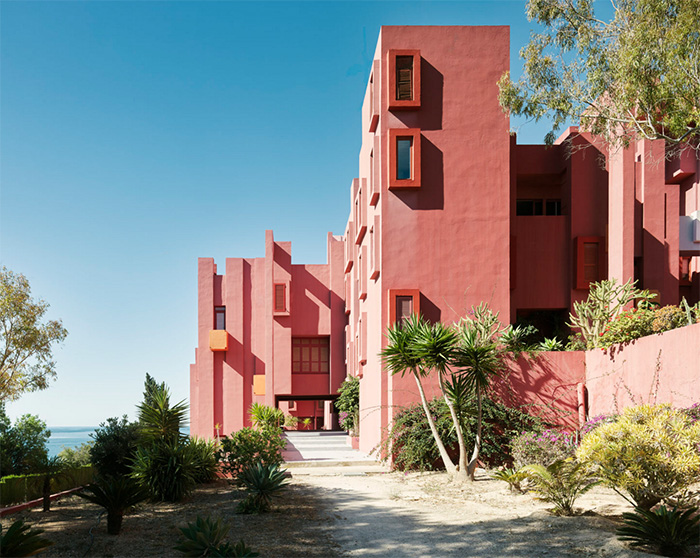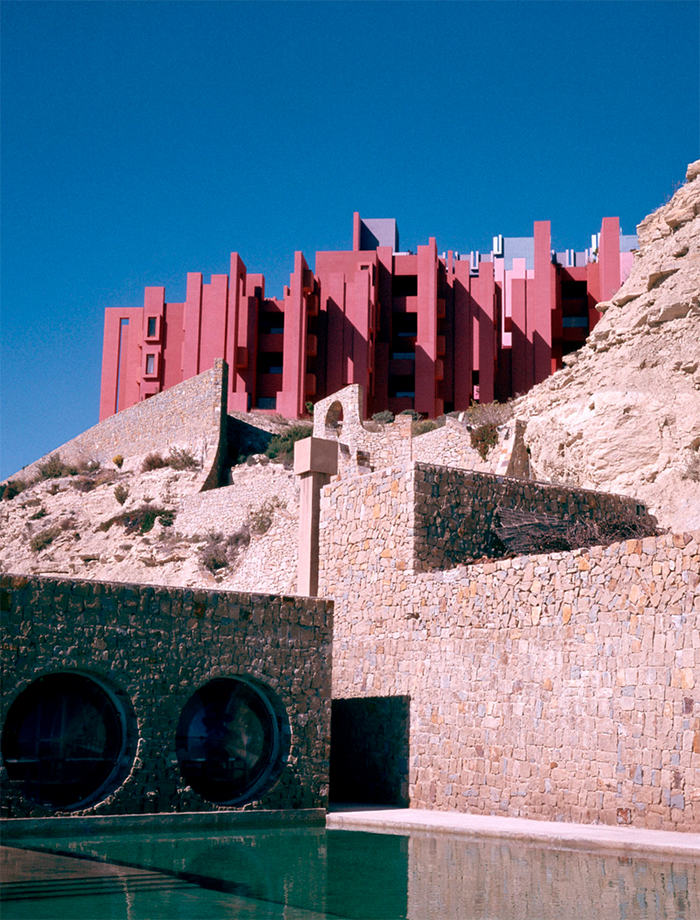 There are 50 apartments of La Muralla Roja with various linking stairs, balustrades, parapets, landings and bridges. Communal areas for residents include roof terraces, solaria, a swimming pool, and sauna. The interiors aren't nearly as spectacular are the exterior, but it would still be an amazing experience to stay at La Muralla Roja. You can find a few apartments which are available for holiday rental from time to time. There are a couple on AirBnb here and here.
Save
Save
Save
Save
Save
Save
Save