Fashion rebels Viktor&Rolf have been pushing the boundaries between art and fashion since teaming up in 1992. In a world-first, the NGV (Melbourne, Australia) will be showcasing their brilliant avant garde creations. Viktor&Rolf: Fashion Artists commences this month and runs until Februrary 2017.
"Viktor&Rolf stretches the definition of both fashion and art," said Tony Ellwood, Director, NGV. 'Their boundary-pushing designs challenge the way fashion is developed, presented and disseminated with masterful craftsmanship, intellectual rigour and an ironic sense of humour. This exhibition will be a rare opportunity to experience the unconventional creativity and technical brilliance of this innovative Dutch duo."
Throughout their illustrious twenty-year career, Viktor Horsting and Rolf Snoeren have gained critical acclaim for their rebellious approach to design, technical virtuosity, and experimental runway shows.
The exhibition will feature some of the most show-stopping and innovative works by Viktor&Rolf, including over 35 haute couture pieces from the designers' collections. These will be presented alongside earlier designs from the Viktor&Rolf archive and international museum collections. Their work-in-progress 'Dolls' will also be on display. These replicas of antique dolls are dressed in miniature versions of the designers' most iconic looks.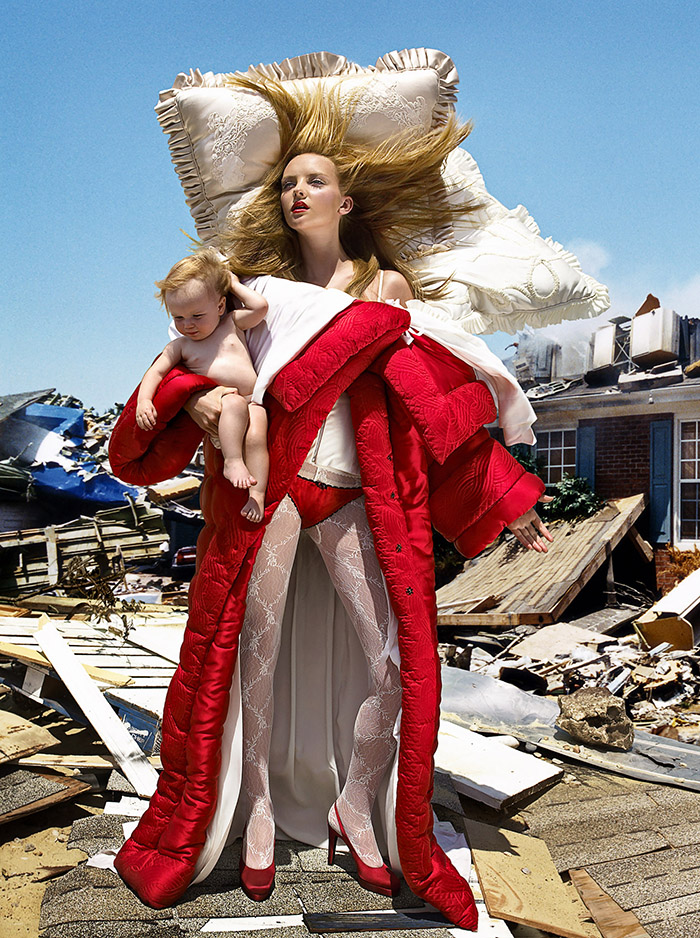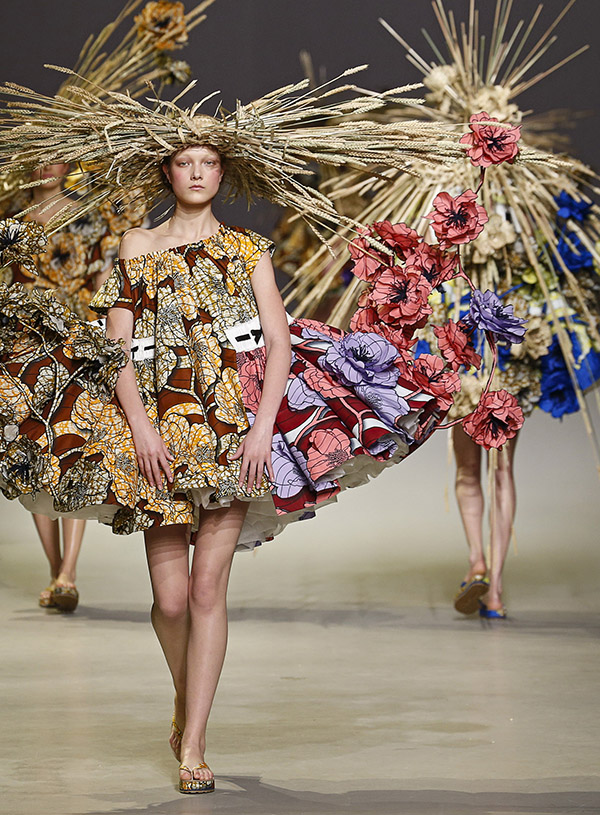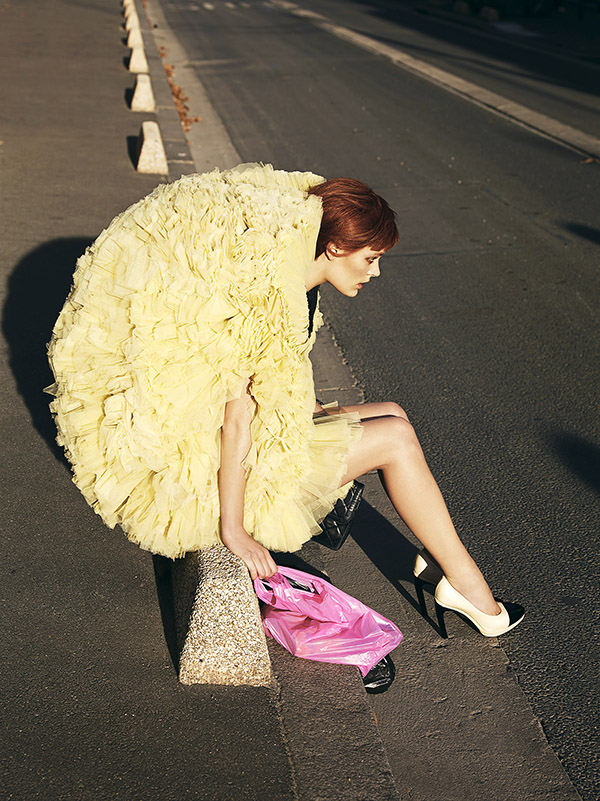 The exhibition has been developed in close collaboration with Viktor&Rolf and international guest curator Thierry-Maxime Loriot.
'With exquisite craftmanship and dreamy silhouettes, sometimes made from tinkling bells or red carpet, the Dutch fashion artists Viktor&Rolf have been creating wearable art for the past twenty years in a unique, singular style,' said Loriot.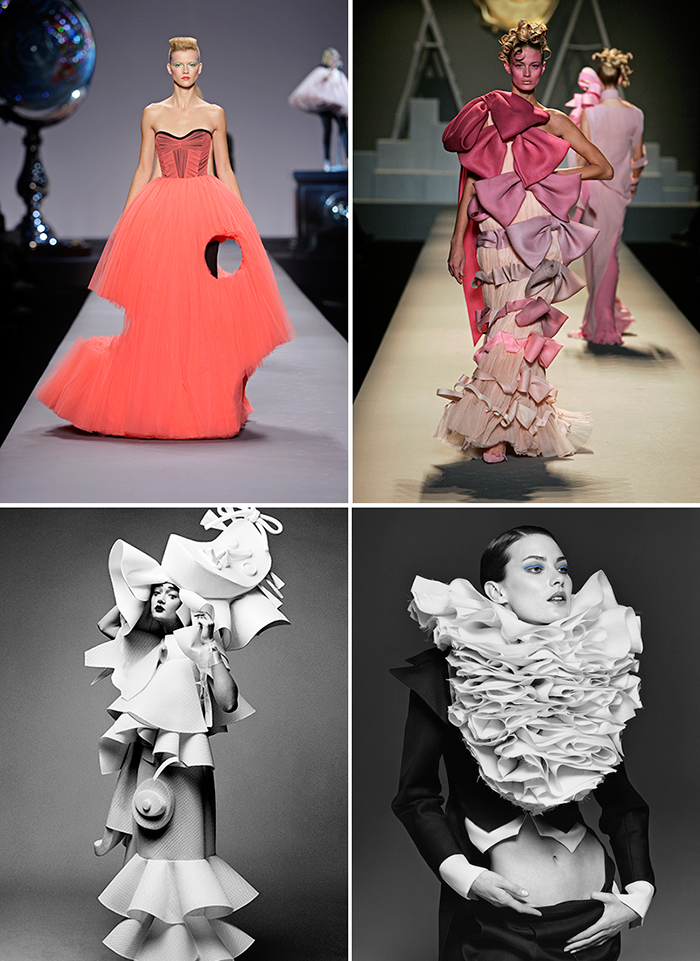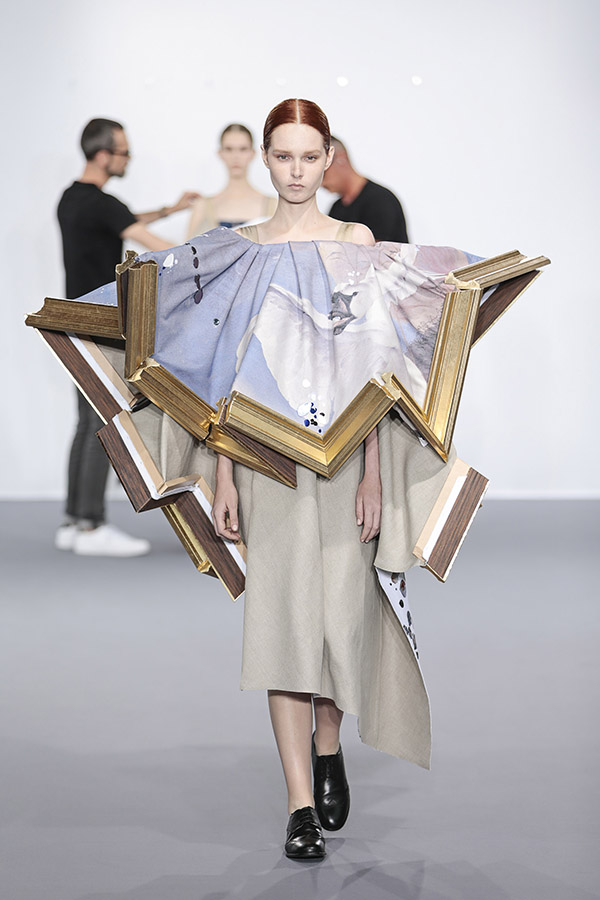 Photos courtesy of NGV.
Atelier: Viktor&Rolf for Kids
A free kids exhibition will run concurrently. Inspired by a magnificent bridal gown children are invited to construct a fashion accessory using different paper folding and layering techniques. Then, they can strike a pose in a diorama setting and have their fashion moment captured in a portrait.
Viktor&Rolf: Fashion Artists
NGV International, 180 St Kilda Road, Melbourne, Australia from 21 October 2016 – 26 February 2017. More details can be found here. A one-off event: Viktor&Rolf in Conversation with Thierry-Maxime Loriot, will be held on Friday 21 October 2016.
Save
Save
Save
Save
Save