I recently attended the launch event for the Dulux Colour Forecast 2017 and there's so much goodness to share that I'm going to spread it out over four posts.
There are four colour themes in the forecast for 2017: Sentience, Chroma, Entwine and Construct. Dulux has called this release Antidote: A Colour Cure. It aims to overcome the challenges we face in this fast digital age by offering a remedy for the senses through colour and texture.
"Each year we take away an overarching concept from our research and in 2017 the emphasis on connection, tactility and balance prevails. There is an ongoing desire to create havens that cater to all our senses which will see the prominence of textures blended with muted hues next year," says Dulux Colour Expert, Andrea Lucena-Orr.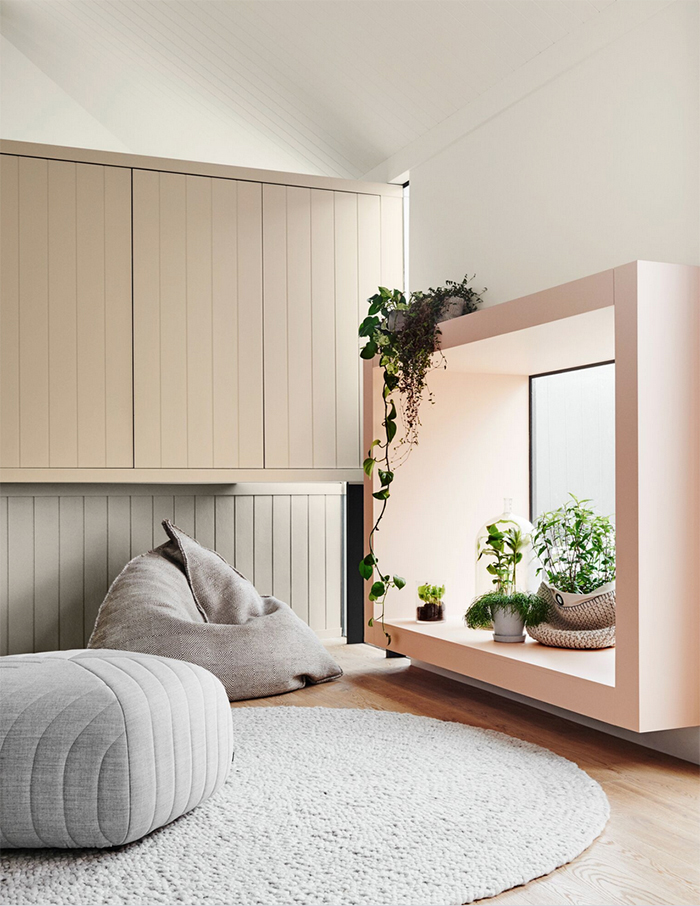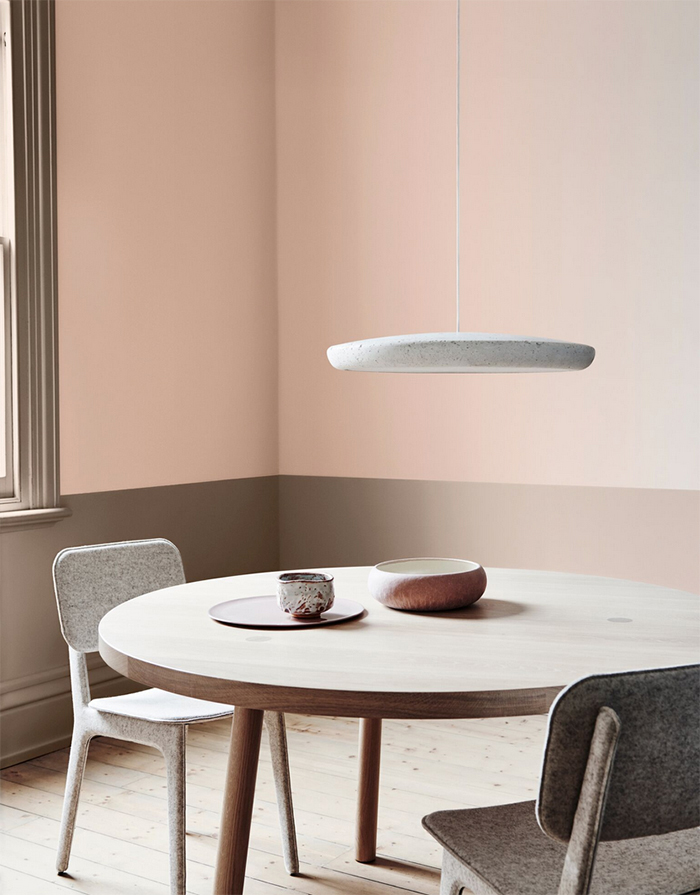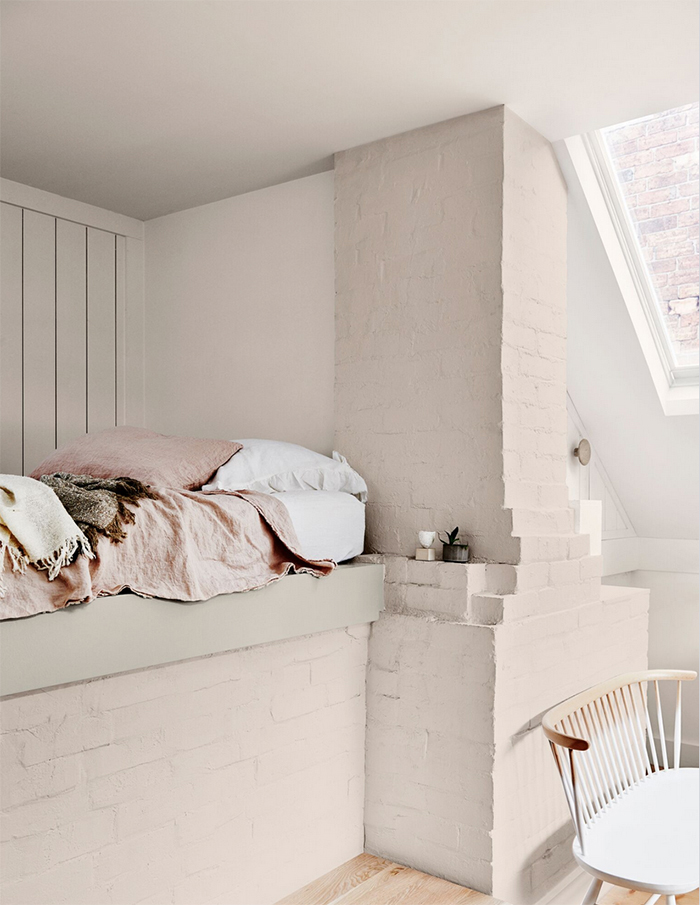 Dulux Colour Forecast 2017 – Sentience palette
Sentience is a soft palette that's inspired by a yearning to create a tactile environment. We can see this happening all around us with the explosion of craft and in particular tactile yarn-based crafts like weaving, knitting, crochet and macrame.  Sentience promotes harmony in living spaces through subtle pastels and soft neutrals.
Dulux predicts we'll be moving away from smooth hard surfaces and using colours that are soothing and restorative, relaxing and tonal, but not dull. With texture as a remedy for the senses, some colours are available in suede effect, allowing us to create tactile surfaces.
"Textures in washed earth tones using Dulux Suede Effects add another dimension to this scheme to imitate earth's natural materials such as clay, minerals, stone and wood," says Andrea.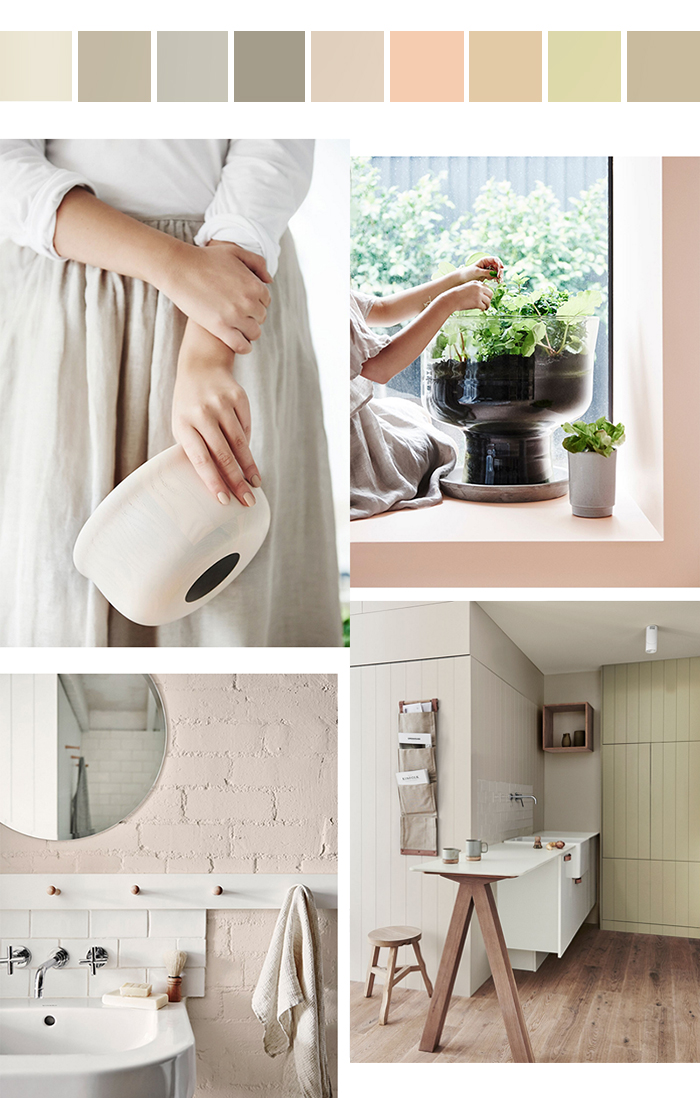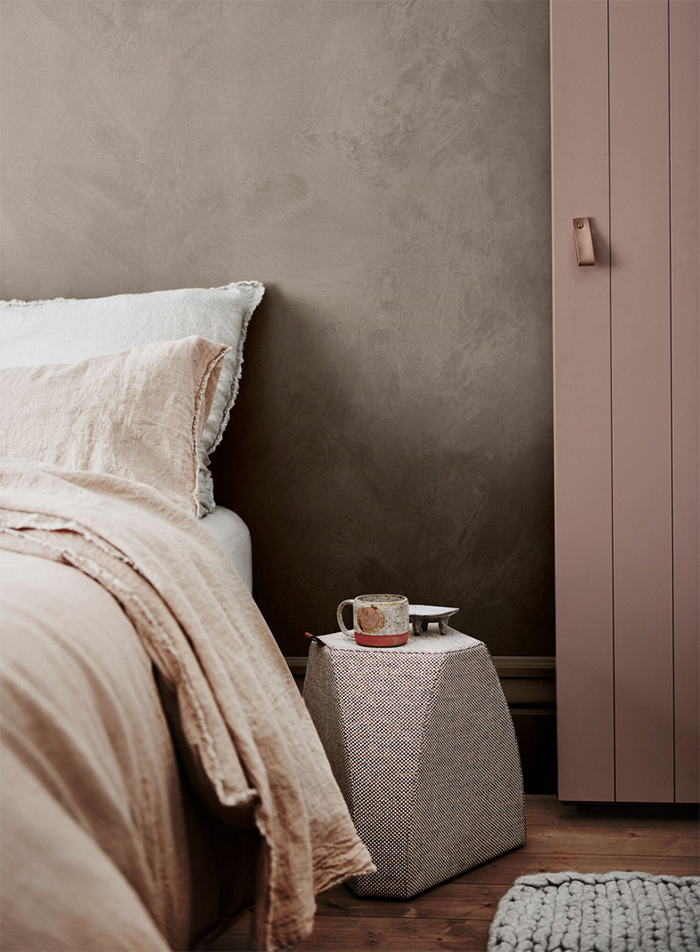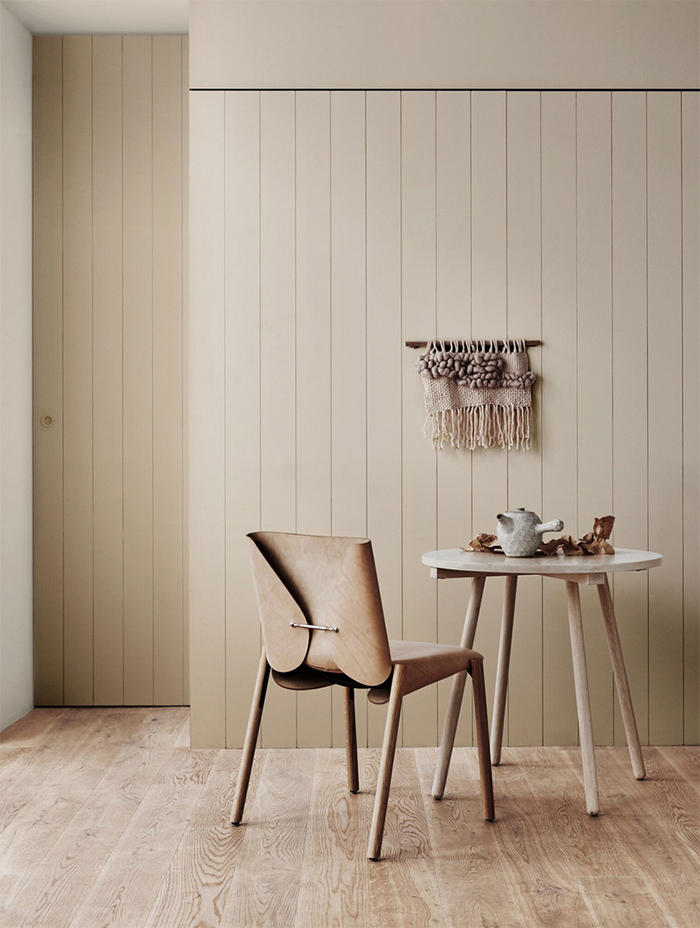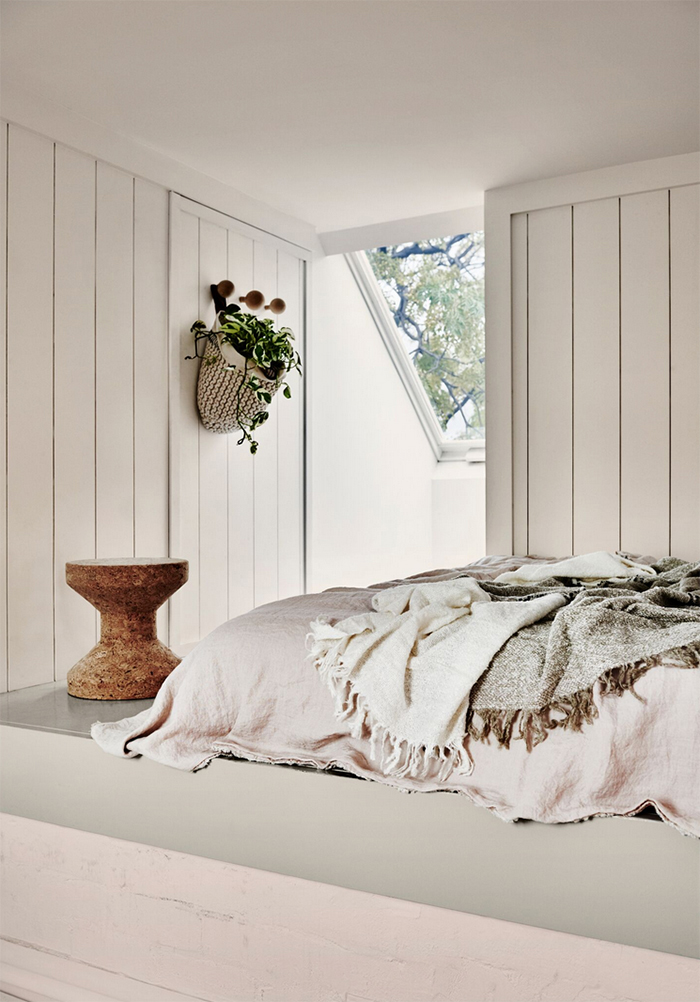 Images courtesy of Dulux. Styling by Bree Leech and Heather Nette King, photography by Lisa Cohen.
These stunning palettes and gorgeous images depicting the colour concepts were developed with the expertise of stylists Bree Leech and Heather Nette King, along with Dulux Colour Expert, Andrea Lucena-Orr. Seriously, the Dream Team right there.
This is without a doubt my palette – do you love it too? It definitely makes me want to relax and have a digital detox in one of those rooms.
Stay tuned for my posts featuing the other palettes in the Dulux Colour Forecast 2017 over the next week. Visit the Dulux website here.
Save
Save
Save
Save