British artist Mandy Pattullo creates gorgeous pieces of stitched and pieced textiles using vintage fabrics and embroideries. Mandy says she particularly loves textiles "which show a history of use, and evidence of a previous female needleworker". Eschewing new materials, she instead collects fabrics with a history and patina.
I absolutely love this pieced together textile book which is rich in colour and texture, and composed of layers of time, history and love. It's a reminder of simpler times and a slower pace of life – things that hold so much appeal for many of us in our frenetic lives.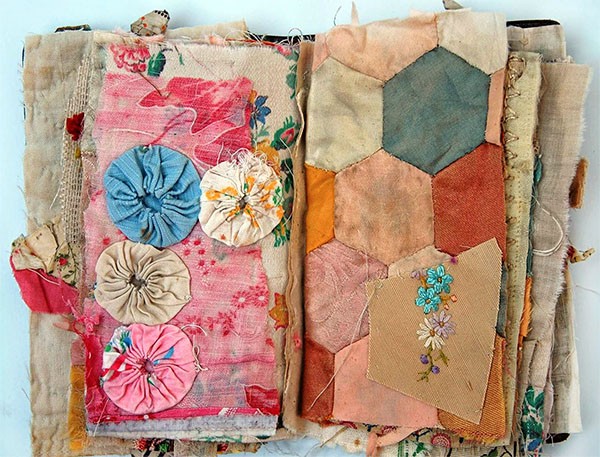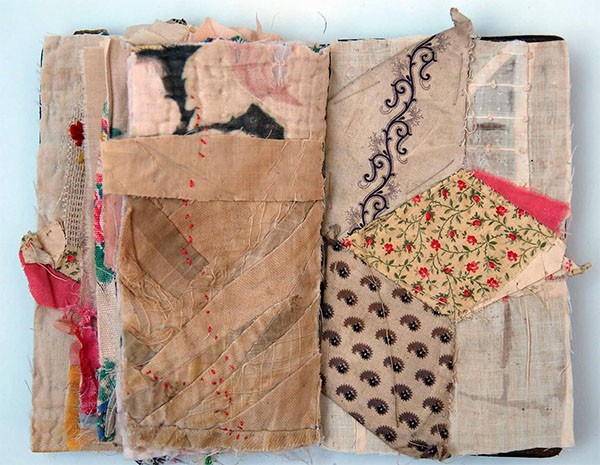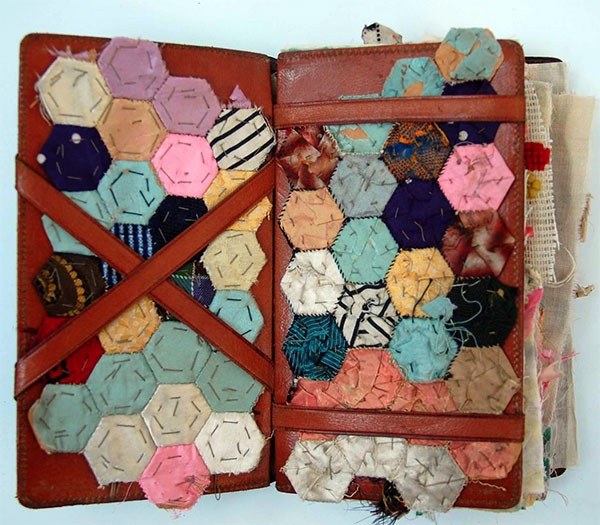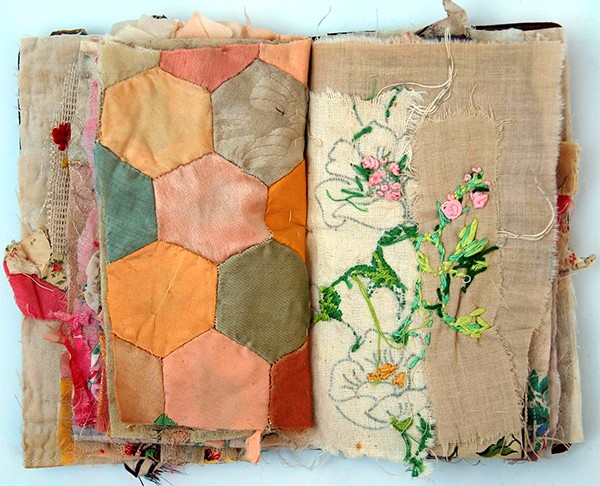 Photos by Mandy Pattullo.
You can see more of Mandy's textile art on her blog Thread and Thrift, and if the timing is right you can pick up one of her gorgeous gems from her Etsy store.