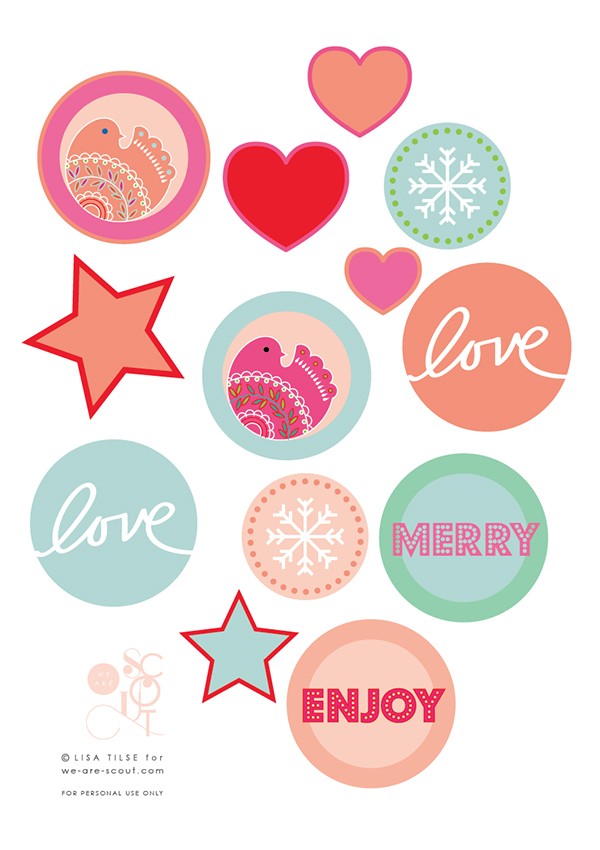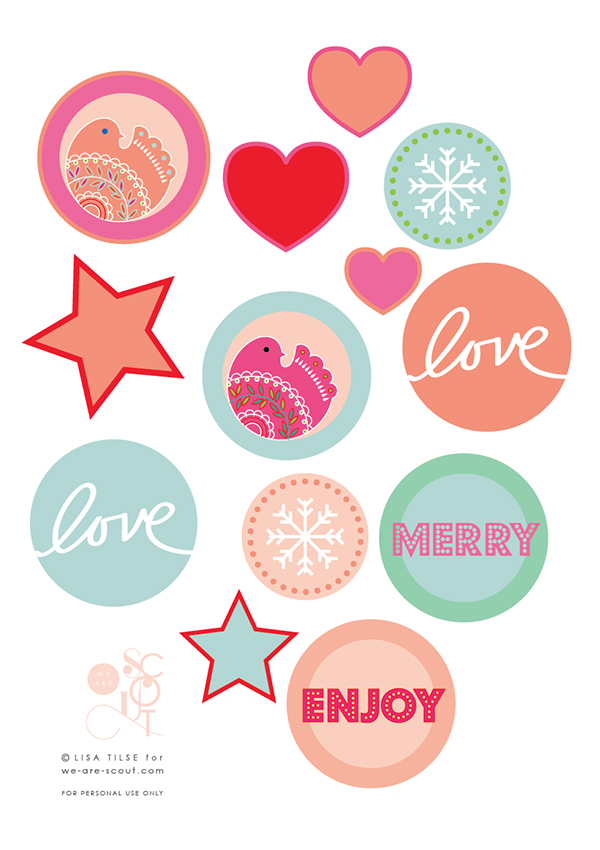 Need some instant gift tags for your presents? Or some extra decorations for the tree?
Lisa has designed this set of colourful multi-purpose Christmas printables for you. If you want to use them for gift tags, just print on heavy stock, punch a hole in the top, and write a message on the back. Or them cut out and layer a few as gift toppers.
How about some festive cupcake toppers? Just use some washi tape to attach each Christmas circle to a toothpick or wooden skewer.
You could also string them together to make a garland, or hang them on the Christmas tree!
Download the Christmas printables and get creative.
Download the A4 file here, and download the Letter format file here.
We Are Scout printables T&C: This printable is copyrighted by Lisa Tilse for We Are Scout. It's for personal use only – for yourself or for a gift. This printable may not be use for commercial purposes, or reproduced or shared, in part or in entirety, in print or electronic form. Thanks for your respectful use.