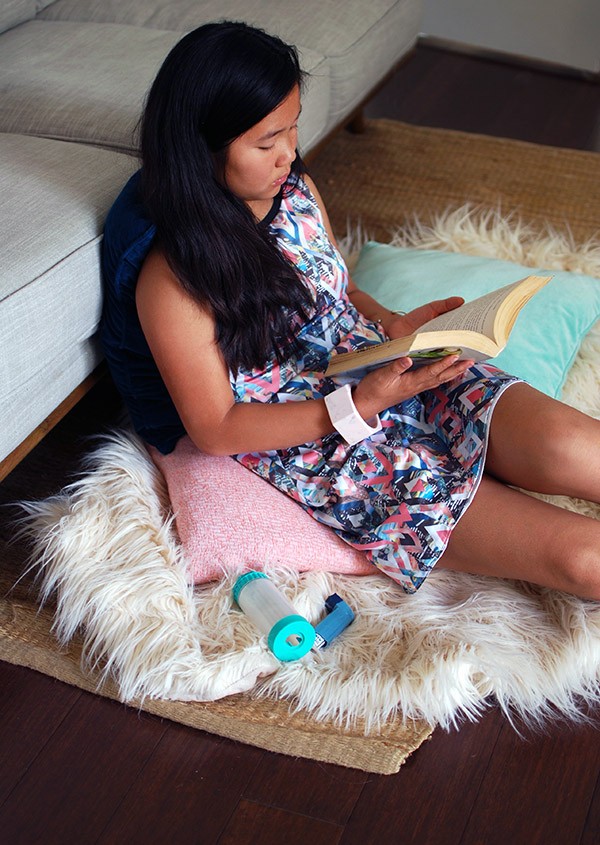 Staying on top of cleaning is probably one of my biggest challenges. Add one cat and one daughter with asthma and allergies and you've got one stressed full-time working mum trying to fight several dust-and-cat-hair battles on a daily basis.
If you've got a pet or allergy sufferers in your family, you can probably relate to the importance of minimising dust mites and pet hair in your home. Dust mites will never go away completely, and your pet will always shed hair, but there are loads of things you can do to ease allergies and keep pet dander under control.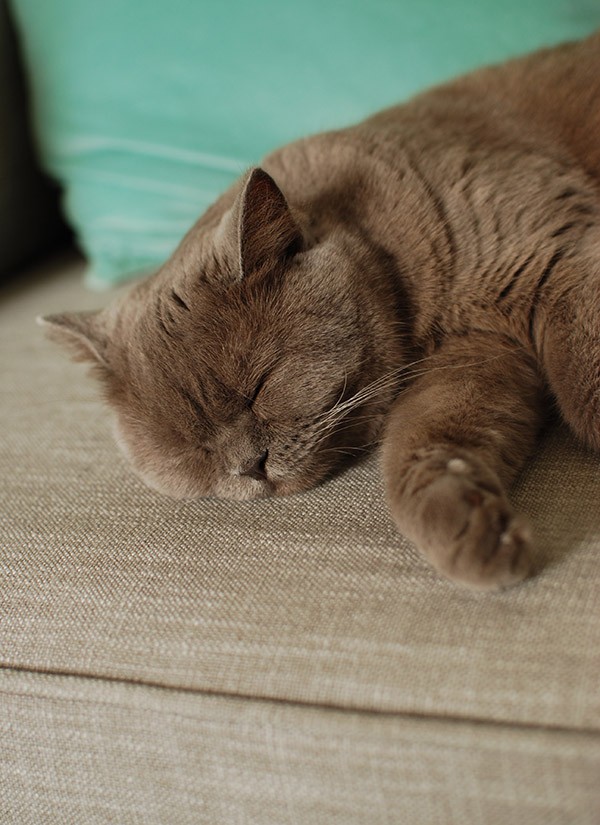 Depending on your pet, allergens are found in the animal's saliva, sweat, hair, urine or dead skin flakes (dander). Cat allergen can be particularly tricky, as it can remain in a house for months, clinging to furniture and walls.
Here, my top 12 cleaning tips for pet owners and allergy sufferers:
1. Vacuum at least once a week, including the seams of mattresses and upholstered furniture.
2. A handheld vacuum is a godsend for controlling dust mite populations and pet hair on soft furnishings, like cushions, throws and soft toys. The best vacuum for this job? A handheld vacuum with strong suction, like the Dyson DC58.
I've only recently started using this genius vacuum, and I can't believe the difference it's made to my home. The fact that it has three times the suction of any other handheld vacuum doesn't surprise me – you can feel and see the power of the suction as you clean. It's particularly good for my velvet cushions and fluffy throw, which attract loads of dust, fluff and pet hair.
3. Cover mattresses, pillows and quilts with dust mite resistant covers. The covers need to be washed every two months.
4. When you do your weekly wash of bed linen, make sure the temperature is hotter than 55°C, which will kill dust mites. Adding a drop of eucalyptus or tea tree oil is also great for combating dust mites.
5. Hot tumble drying for at least half an hour after bed linen is dry will kill dust mites, but remember that it won't kill the allergen they produce.
6. Wash blankets and duvets every two months.
7. Chuck out pillows older than two years, and always buy synthetic rather than feather pillows and doonas.
8. If you or a family member have pet allergies, vacuum your pet's bed on a weekly basis – the DC58 is the perfect handheld vacuum for this job – and wash your pet's bedding frequently on a cycle hotter than 55°C.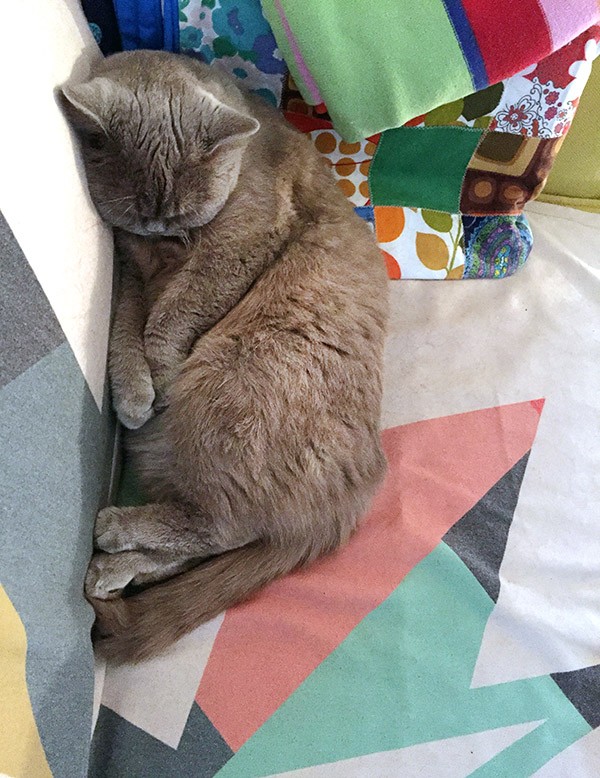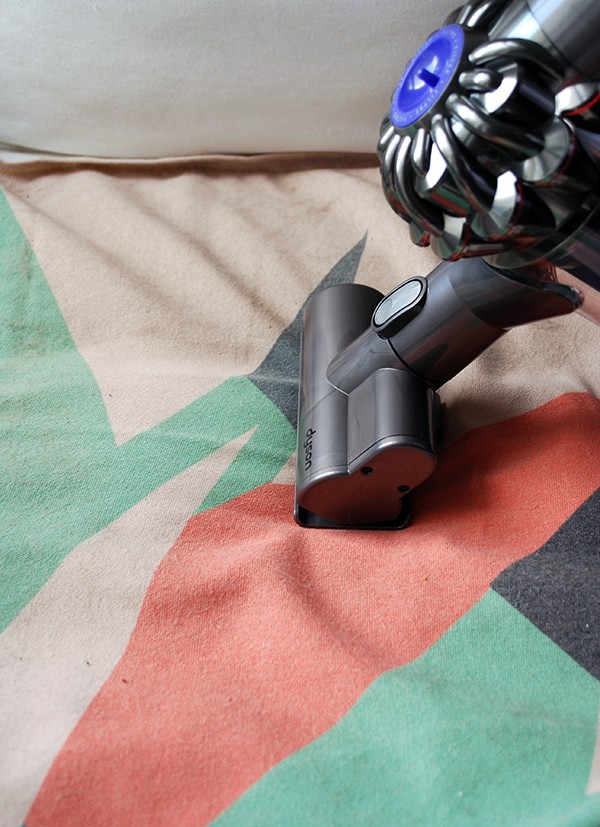 9. If your child takes their favourite soft toy to bed, you need to wash it on a hot cycle (hotter than 55°C) once a week. The child will often sleep with the toy close to their nose and mouth, inhaling dust mites and other irritants for long periods of time. Hang it out to dry in direct sunshine, or use the same hot tumble drying method as above.
Minimise soft toys lying around the bedroom, and keep them stored in a closed basket or storage bin.
10. Venetian blinds or flat blinds are better than fabric curtains. Choose washable curtains or shutters for easy cleaning.
11. Wash rugs and mats regularly and dry them outside in full sunshine if possible.
12. Try to avoid chemical commercial cleaners as they can trigger allergies. Use unscented, natural cleaning products, or make up your own all-purpose cleaner with a mix of vinegar and water. Use it to wipe down surfaces and allow to air dry.
7 reasons why the Dyson DC58 cleans like a boss
1. It's light to hold and the centre of gravity is located towards the grip, making it really easy to handle.
2. It has a motorised brush bar, which drives stiff nylon bristles deep into carpet pile to remove for pet hair, dust and dirt. It's great to use in tricky places like stairs and the car, too, where dust and pet hair can easily build up, triggering an allergic reaction.
3. It has 15 cyclones which work to increase airflow and capture fine dust. Other cordless, bagless vacuums allow dust to pass through the filter, clogging it and causing suction loss.
4. It has a boost mode for difficult cleaning jobs, which provides six minutes of higher suction. And you feel a little bit like James Bond setting it to "boost".
5. The small, lightweight model makes it easy to clean sofas, cushions and tight, tricky corners in your home. It's also great for using in footwells and beneath seats in the car.
6. It's easy and hygienic to clean – just hold it over a bin and push the button to release the dirt.
7. Dyson cordless vacuums are powered by the Dyson digital motor. Apparently it spins at up to 104,000 times a minute. It's pretty powerful for such a small and light heldheld vacuum.
You can find out more about the DC58 and other innovative Dyson products on the Dyson website.
Check out what happened when I cleaned up a right crafty mess with the Dyson DC50 Allergy.
Photography and styling by Lisa Tilse for We Are Scout.
Dyson sent us a DC58 vacuum cleaner and this is an honest review of the product. All photos, concepts, words and opinions are those of We Are Scout. We only blog about products that we genuinely love and think that you, our readers, will love too. Thanks for supporting the brands that allow us to continue to scout out fresh new content.