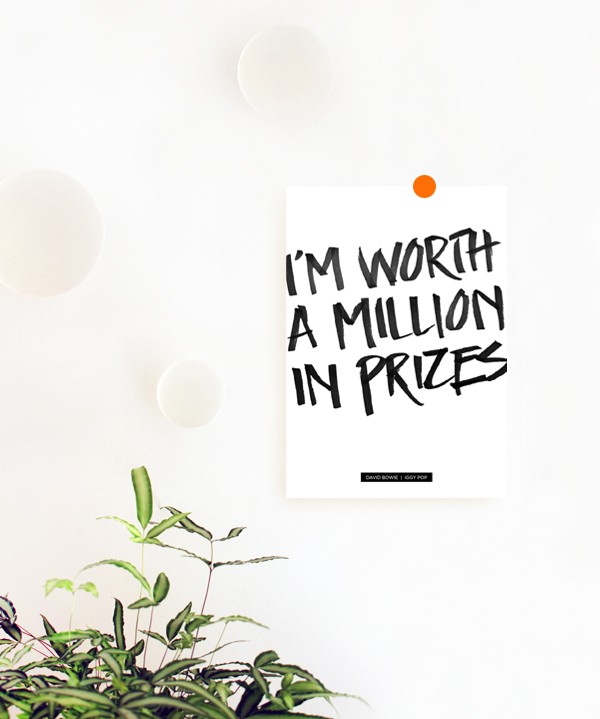 From Coco Chanel last week to David Bowie and Iggy Pop this week. Our subscribers' art poster this week is fun and inspirational, and as always it was designed by Lisa. The poster is ready to download and print out in A4 or Letter format. Pop it up on the wall or get fancy and print it out on nice heavy paper stock and frame it. Hang it where you'll see it every day. You are worth it!
Our free printable art posters, all designed by Lisa, are available exclusively to our newsletter subscribers every week.
Want to get a free art poster printable every week in your inbox, along with a weekly digest of We Are Scout?
Just enter your email address below and click Sign Up.
Edit: this poster was available to our newsletter subscribers for a limited time, and is no longer available.
Next week, you'll get this free Million Prizes poster, along with a brand new art print. And if you missed out on our popular colouring page you'll also get that next week. Bonus! Looking forward to popping up in your inbox next Friday night.