Good design is not just about looking good, but importantly it's about functionality and solving a problem. The Night Cable from Native Union gets a big tick for both.
Not only does the Night Cable charge your devices in style, but it solves the annoying issue of the cable – and usually the device – sliding off the table. The beautiful knot is weighted and can be anchored to any flat surface to hold the cable in place, and you can slide it along the cord to suit the situation. It's perfect for bedside charging where the annoyance factor is super high. The cord is 3 metres long so you don't have to stretch to use your device while it's charging. Brilliant.
No more dropped cables.
No more awkward stretching.
Beautiful to look at.
Where's my credit card?!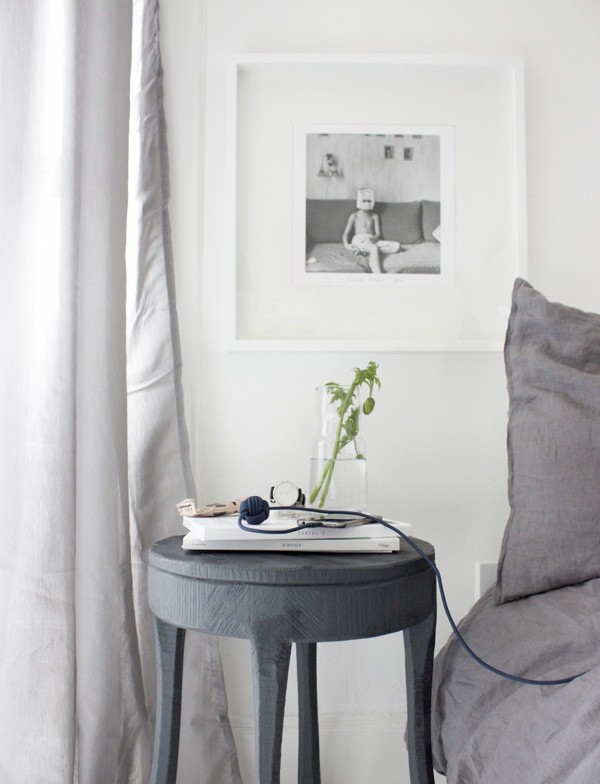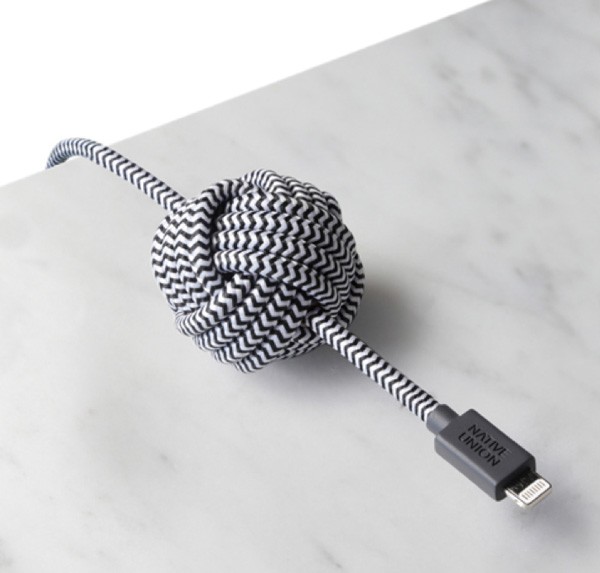 Main photo at top of post: photography and styling by Deborah Gordon. Photo above: Native Union.
Check out Native Union for other beautifully resolved solutions to charging your technology.