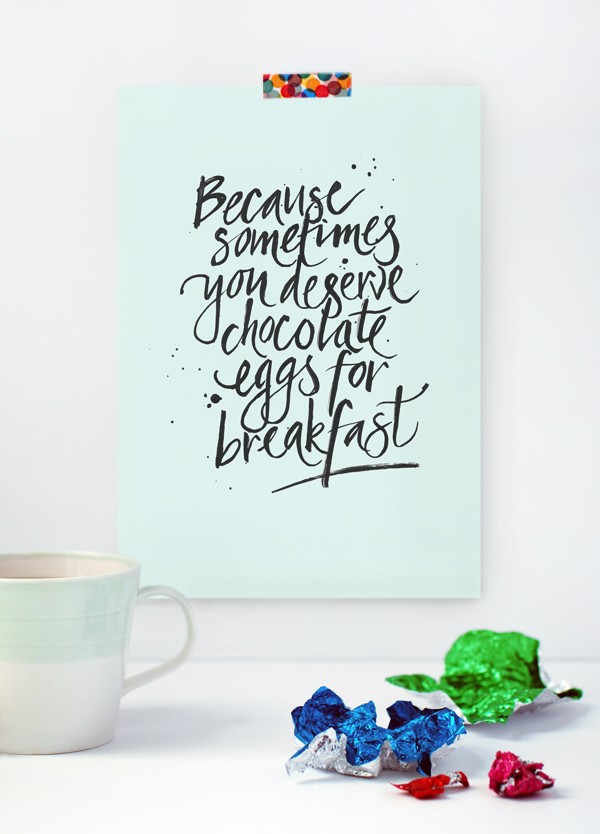 Happy Easter, scout-sters!
This week, we sent our subscribers this free art print for Easter. Chocolate for breakfast made acceptable, hand-lettered and designed by Lisa. Our free printable art posters are available exclusively to our newsletter subscribers every week.
Want to get a free art poster printable every week in your inbox, along with a weekly digest of We Are Scout?
Just enter your email address below and click Sign Up.
Edit: this poster was available to our newsletter subscribers for a limited time, and is no longer available.
Next week, you'll get this free printable Easter poster, along with a brand new art print. Looking forward to popping up in your inbox next Friday night!
Save