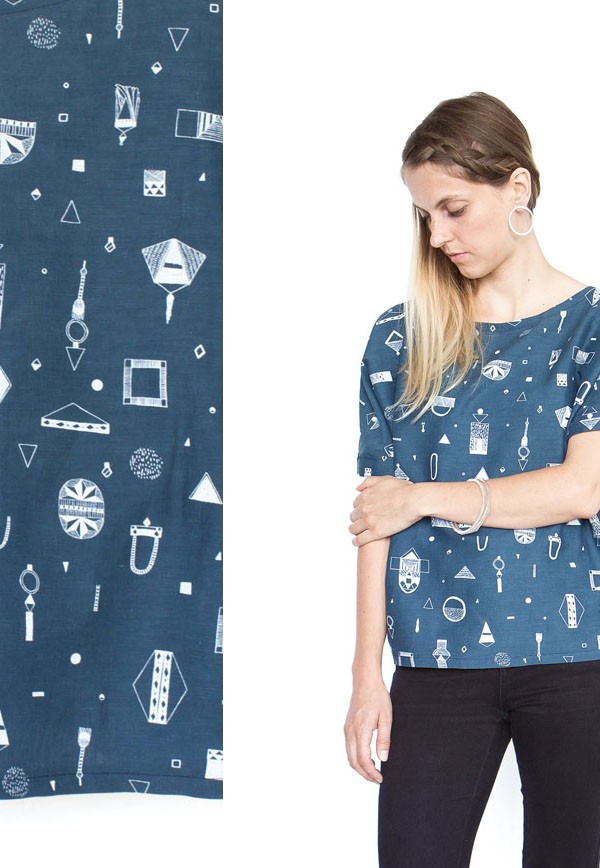 I love creative slashies. Let me quickly tell you about Abby Seymour, who is one those impressive creative beings who can turn their hand (or magic mind powers) to just about any art form or material. With the release of her new limited-edition collection of wearables, she can now add 'textile designer' to her slashie skill set encompassing jeweller/artist/object designer and illustrator.
The new collection features Abby's inimitable hand-drawn illustrations silk-screened in white and gold ink on a range of one-size-fits-all tunics, and one rather handsome bag.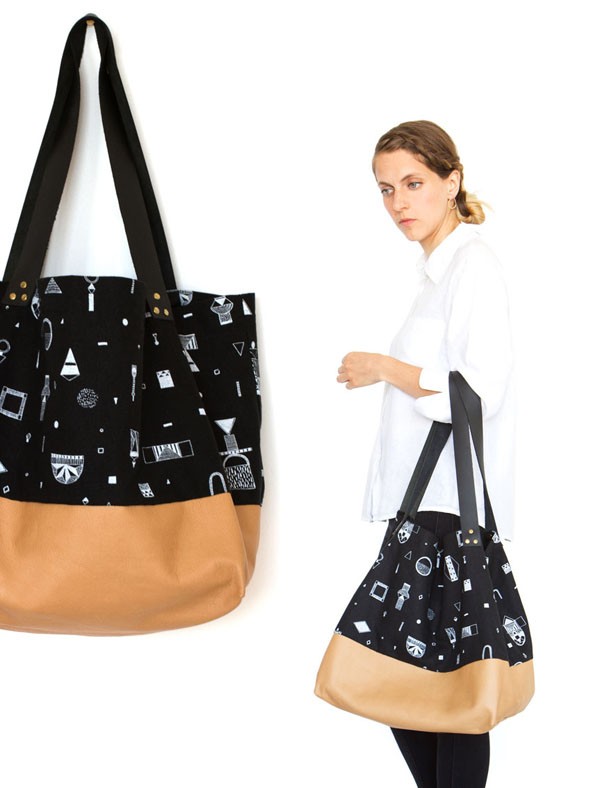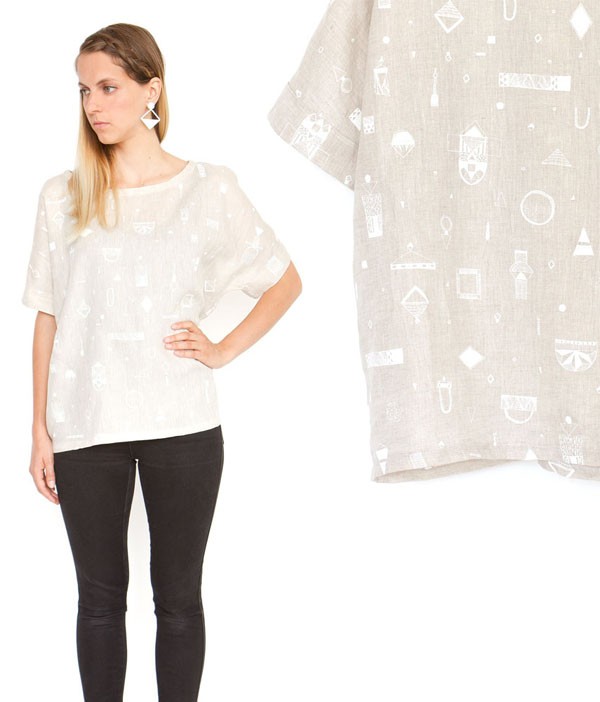 Inspired by simple forms, clean lines and crisp detailing, each piece has been hand-illustrated, screen-printed and sewn in-house at Abby's studio in Melbourne, Australia.
The simple shapes of  the ultra-wearable tunic tops lend themselves to a beautiful drape, and they're perfect to wear with jeans on those days when you just want to throw something on and go – and still look like you've made an effort.
With a focus on sustainability, all of the materials used in the production of the collection are natural and have been sourced locally.

The limited edition pieces are available to purchase exclusive from abbyseymour.com.