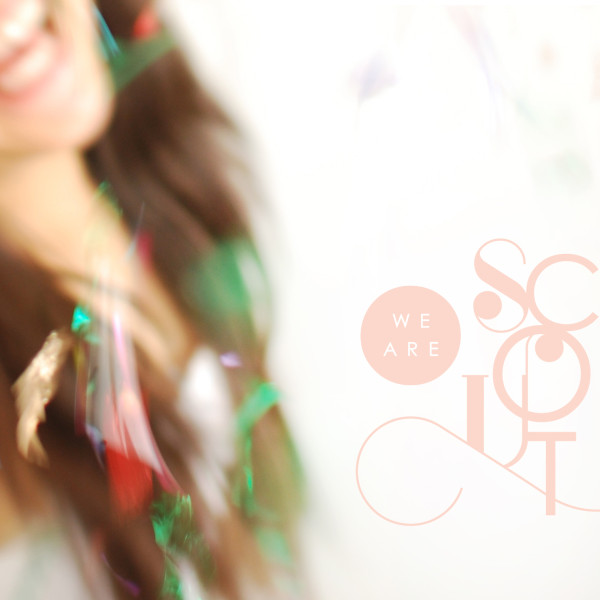 Hello lovely readers,
I'm so very excited to tell you that there are changes afoot. New and wonderful changes! If you follow me on social media you may already have heard my news… I am teaming up with lovely Rebecca Lowrey Boyd of Wee Birdy fame to create a sparkling new blog called We Are Scout. And we're launching on Monday 02 March. That's this Monday!
In the meantime you can follow us on Facebook and sign up to our newsletter. I've also joined Rebecca on Pinterest, where she has a staggering 233,400 followers. Just as I suspected I've been sucked into the rabbit hole of pinning!
We Are Scout is going to be everything that you've come to expect from the red thread only more. I hope you will follow me on my new adventure – I promise you'll love it.
We Are Scout will bring you all the best bits of two well known blogs, and it will be curated and created by Rebecca and I – that means more frequent posts, more original content, and much more to love.
I'll be able to return to creating a contemporary craft tutorial a week, as well as continuing to feature creatives in the Space to Create series, and of course I'll be sharing all the things that I've scouted. There'll be everything that you've come to expect to see here: design news, trends and updates, craft, art and interiors. Rebecca will be out and about seeking the best new happenings in design, craft, interiors, fashion and beauty. We'll have shop reviews and Secret City guides too.
I'm thrilled to be working with Rebecca and to have a partner in crime after so many years working on my own. Collaboration has been on my mind for so long, and Rebecca and I are the perfect team with our complimentary skills. We've been working hard, as well as sharing lots of laughs and lunches in the lead up to the launch, and we can't wait to show you what we have in store.
So, what does this mean for the red thread?
Well, from Monday 02 March, the red thread blog URL will automatically redirect to We Are Scout. You'll still have access to all of my old posts and tutorials there. I'll continue to create and sell my sewing patterns and kits under the red thread, and I have two new fabric ranges for Robert Kaufman coming out this year too.
I'd love it if you'd come along for the ride on my new adventure! What do you think?
Lisa
x
We Are Scout launches on Monday 02 March.