Rozelle – a suburb near to where I live – was recently rocked by a tragic fire and explosion which claimed three lives and caused many local businesses to close for between a few days and a few weeks. It took a while for trade to pick up again and as a result small businesses have been doing it tough. When American Express asked me to be a part of the Shop Small campaign to support local business I jumped at the chance to do something for the community. (This isn't a sponsored post. I'm doing it as my small contribution to help Rozelle.)
Darling Street is the main street that runs from Rozelle down to the Balmain peninsular and is home to scores of great shops, cafes and restaurants. I've created a walk that showcases some of my favourite places to shop and eat in the area. My walk is designed to start late morning browsing homewares, a florist, and a wonderful gallery, then a stop for a wholefoods lunch, followed by gelato, and finishing with buying fresh seasonal ingredients to cook dinner at home. Come with me on a virtual walk, and if you're in Sydney make a date to experience it yourself. If you're not… make an effort to shop small and local and support your community. Take a look at all the Shop Small walks – you might find a new area to explore.
Stay tuned in a couple of weeks for a great giveaway – your chance to eat with friends at my fave cafe, treat yourself to a room full of flowers or buy some lovely homewares.
Shopping small in Balmain and Rozelle
OK, lets get started mid morning in Darling Street Balmain and then we'll wander on up to Rozelle. You can see the map of my walk here.
Quintessential Duckeggblue
Our first stop is quintessential duckeggBLUE, a treasure trove of quality covetable industrial and antique furniture and objects sourced from around the globe. You never know what you might find in this gorgeously styled and quirky shop as the stock changes regularly.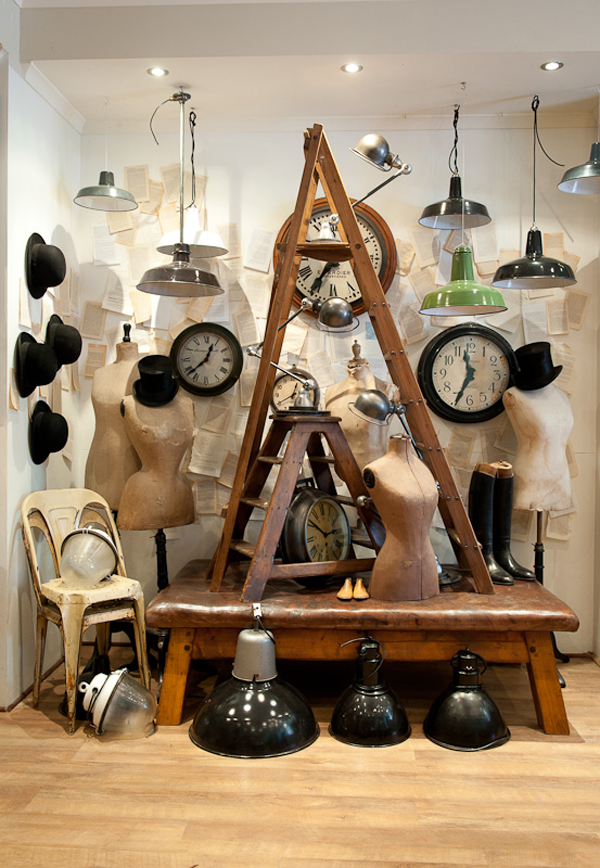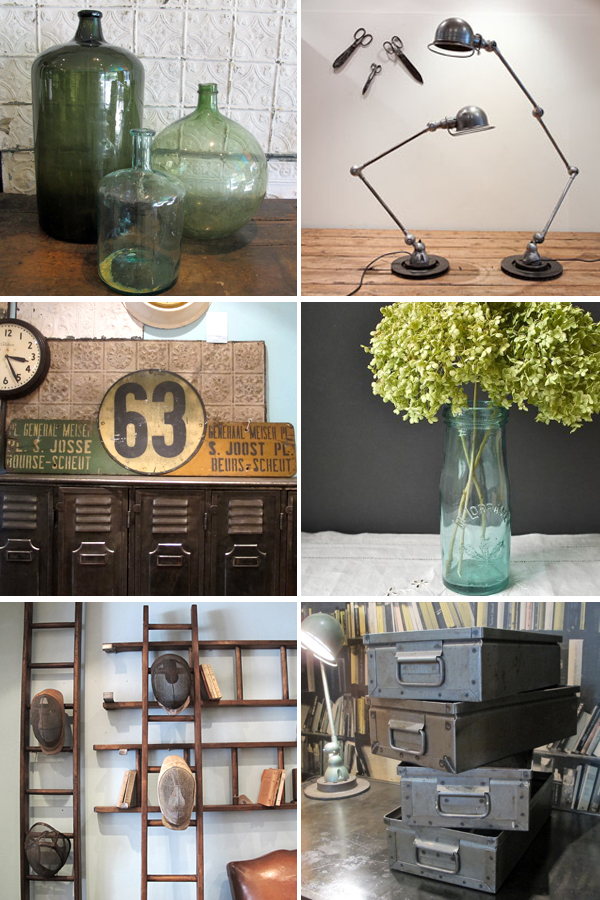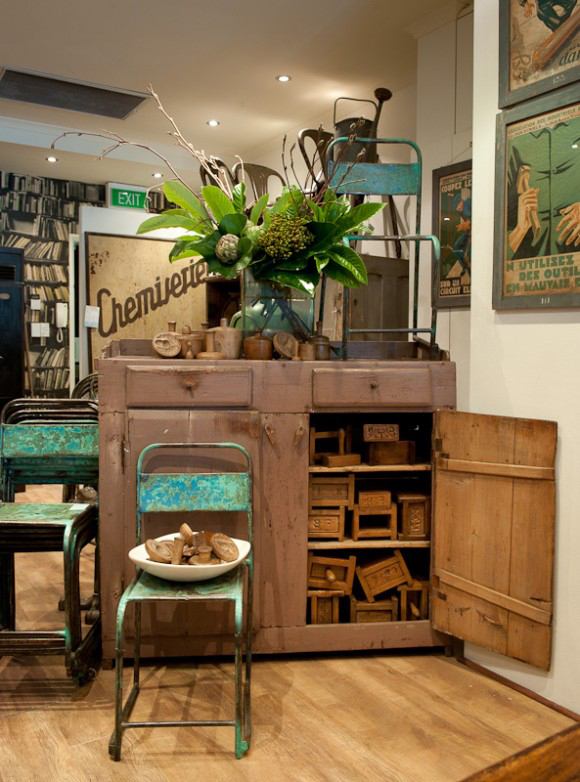 All images courtesy of quintessential duckeggBLUE
Sky Parlour
From here we'll walk up Darling Street past About Life organic and wholefoods shop and cafe (any other day I'd stop in, but today I have a plan!), and across to Sky Parlour. This lovely shop relocated to Rozelle earlier this year, and is home to an eclectic collection of furniture and homewares, ranging from ethnic to contemporary in style. I particularly love the whitewashed teak and white leather stools with plaited detail which are unique to Sky Parlour. If you can't make it to the shop visit Sky Parlour's online store.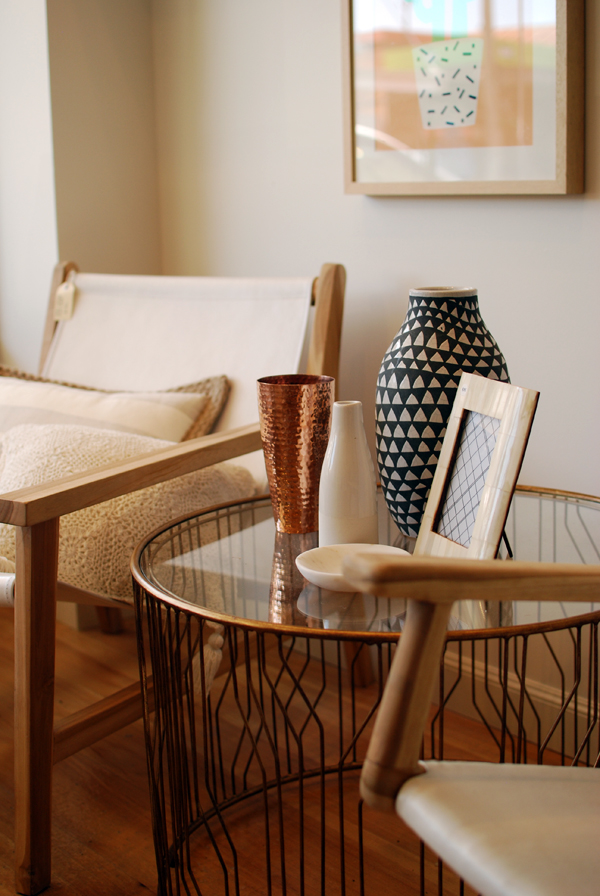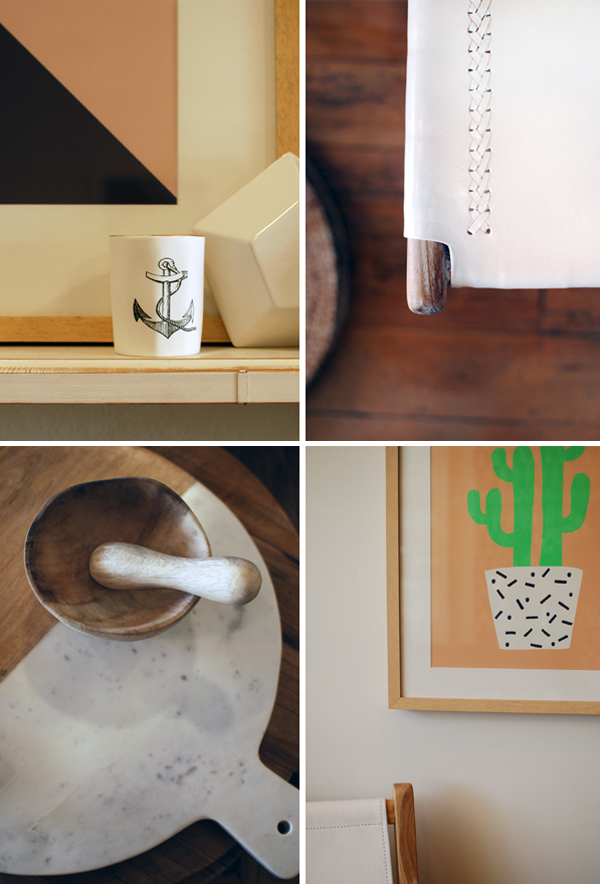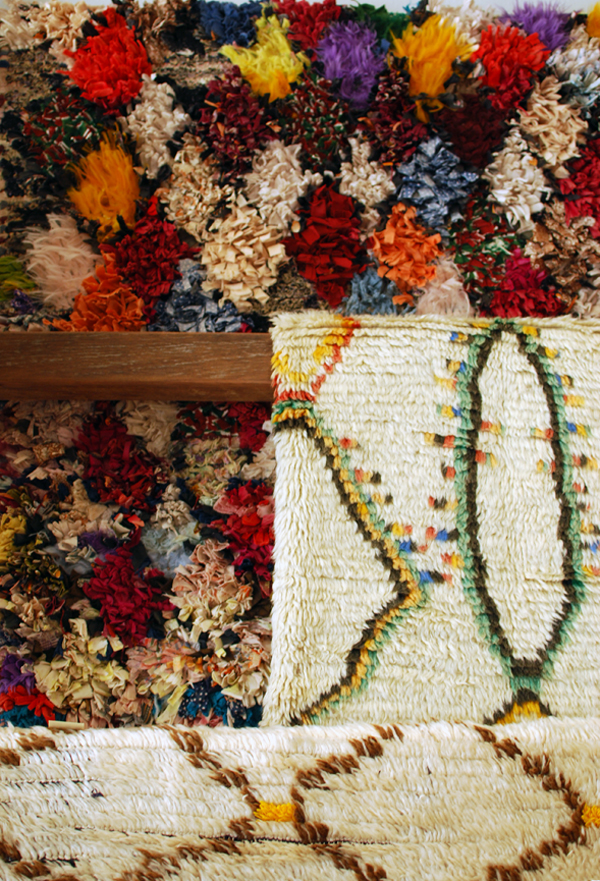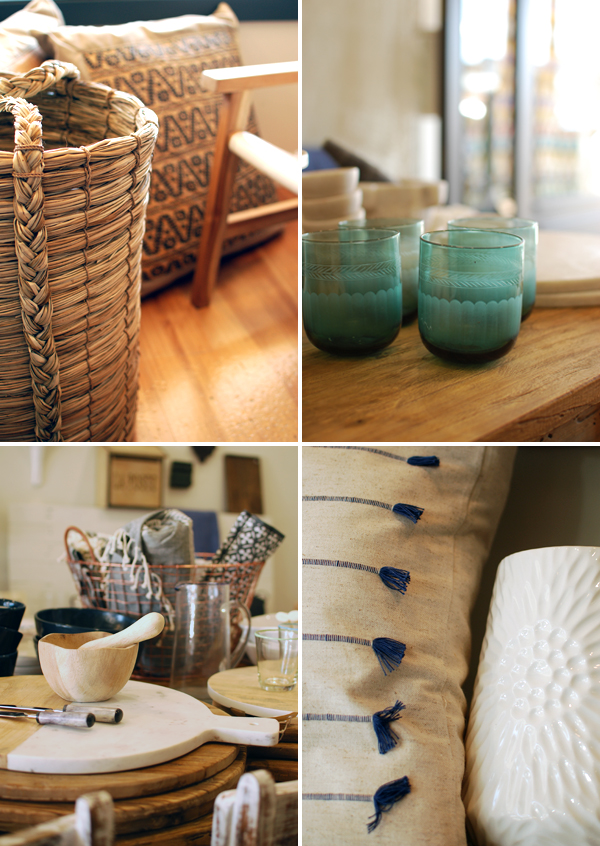 Images: Lisa Tilse for the red thread blog
Potteround Floral Design
A few doors up is Potteround Floral Design which is bursting at the seams with incredible colourful blooms – it's a riot of colour and a feast for the senses! Spring is the perfect time to treat yourself or someone special to beautiful peonies or field roses… or whatever catches your eye. And nose. I took so many photos when I visited last week. I wanted to move in.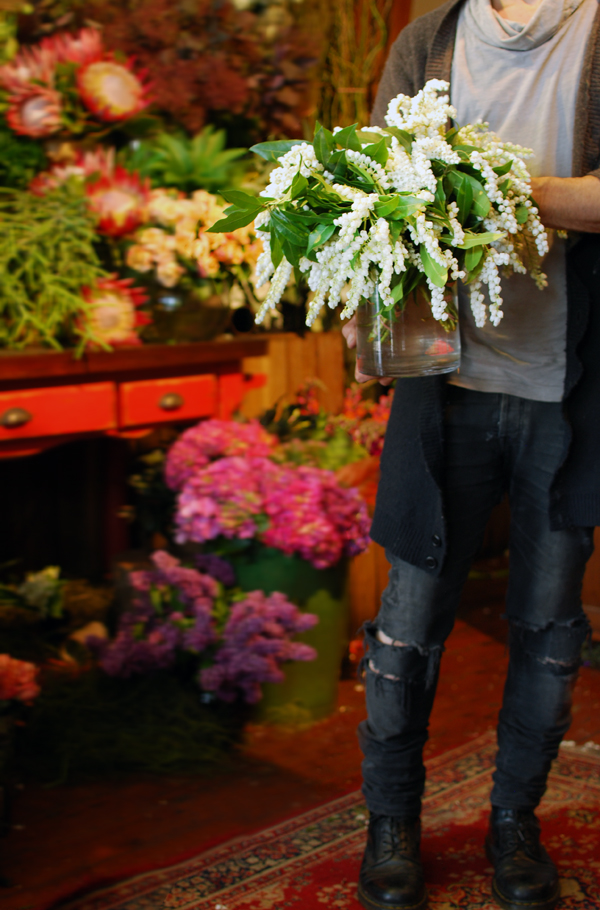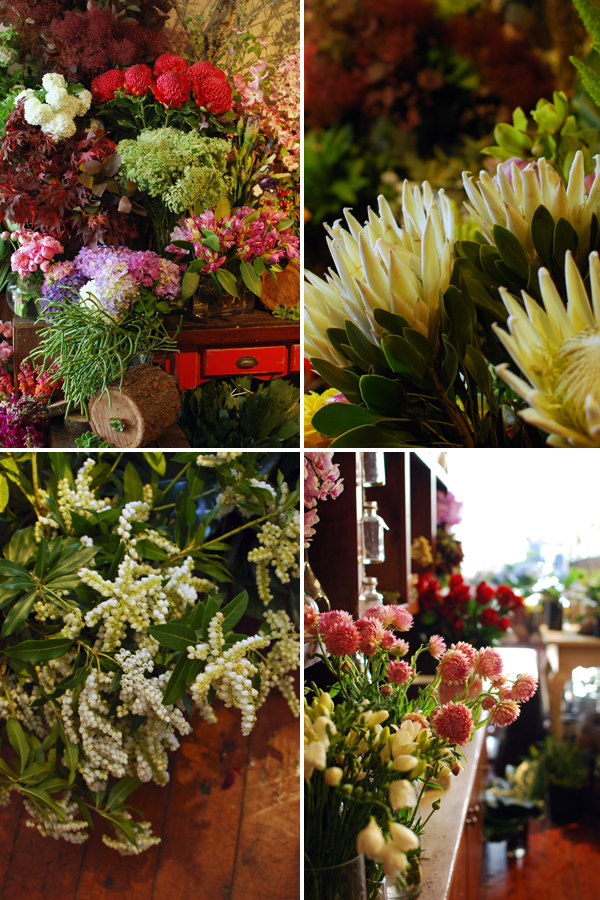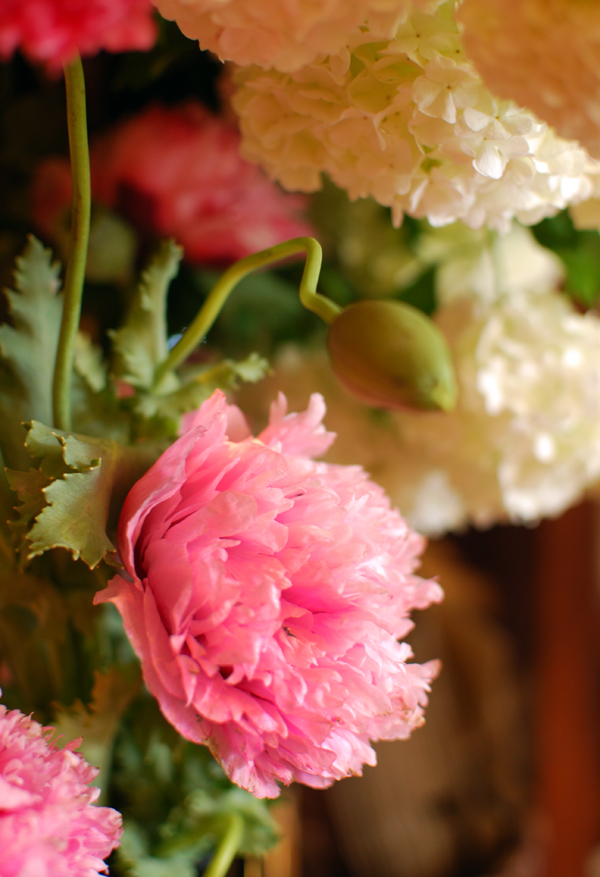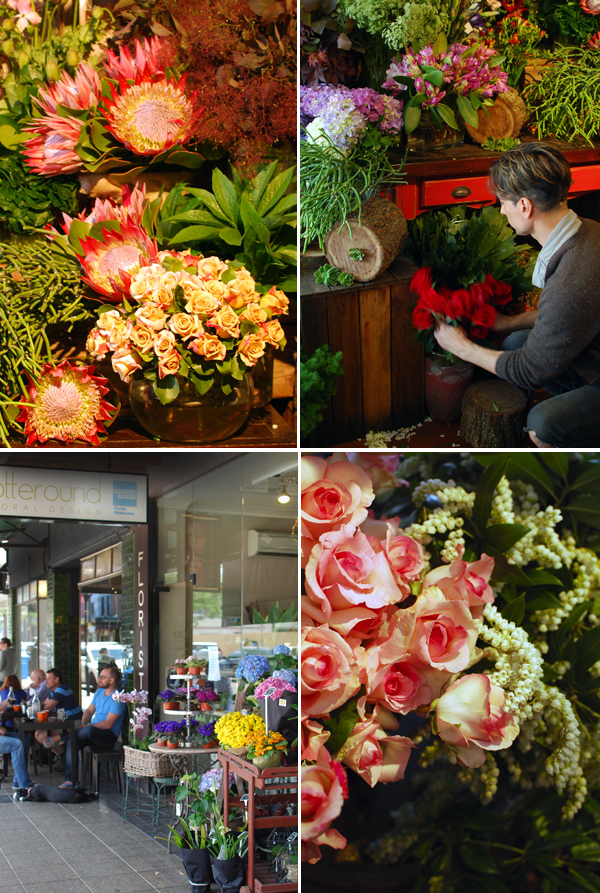 Images: Lisa Tilse for the red thread blog
Kate Owen Gallery
Kate Owen Gallery – our next stop – is a three level gallery full to the brim with breathtaking contemporary Australian Aboriginal art.  The third floor is dedicated to their Aboriginal Art Collectors' Gallery and is the only commercial gallery space in Sydney that exhibits museum quality works by master artists of the genre. The staff here are super friendly and knowledgeable. They make you feel comfortable to take your time browsing and are happy to chat to you about particular works and artists if you wish. I get so much enjoyment visiting Kate Owen Gallery and I always see something to add to my if-only-I-could-wishlist.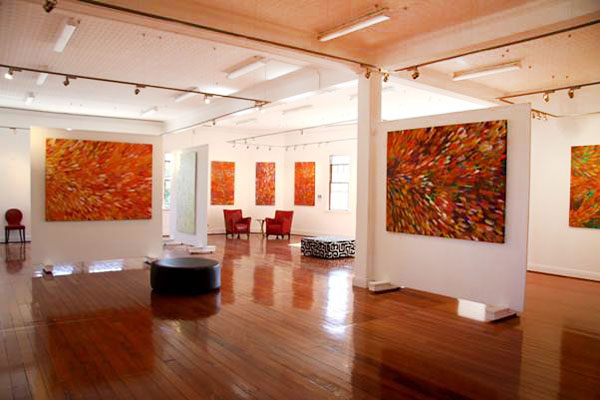 Image above: courtesy of Kate Owen Gallery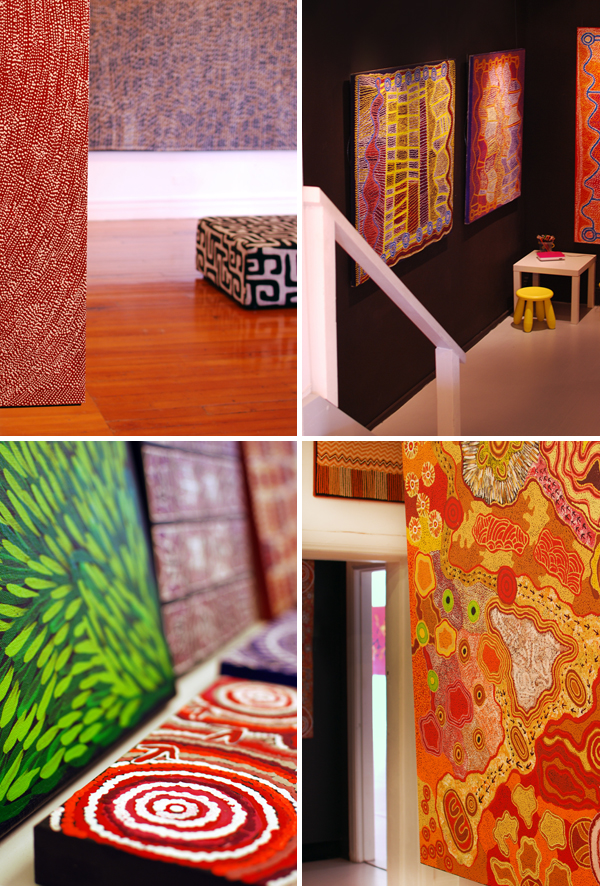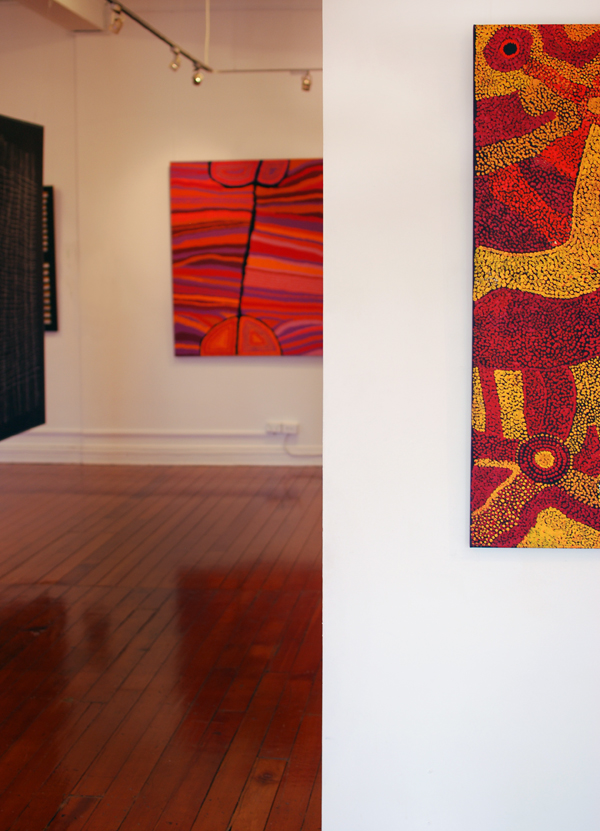 Images: Lisa Tilse for the red thread blog
Egg of the Universe
After our morning of browsing and shopping we'll need a bite to eat at my favourite café… not just in my local area, but my fave, full stop. Egg of the Universe is a wholefoods café catering for vegetarians, vegans and omnivores and is integrated with a wholefoods lifestyle and yoga studio. The courtyard out the back of the café is a surprise oasis of tables under a leafy Chinese Elm canopy, and the food – particularly the Full Circle Salad (served with amazing carrot and seed crackers) – is so damn good.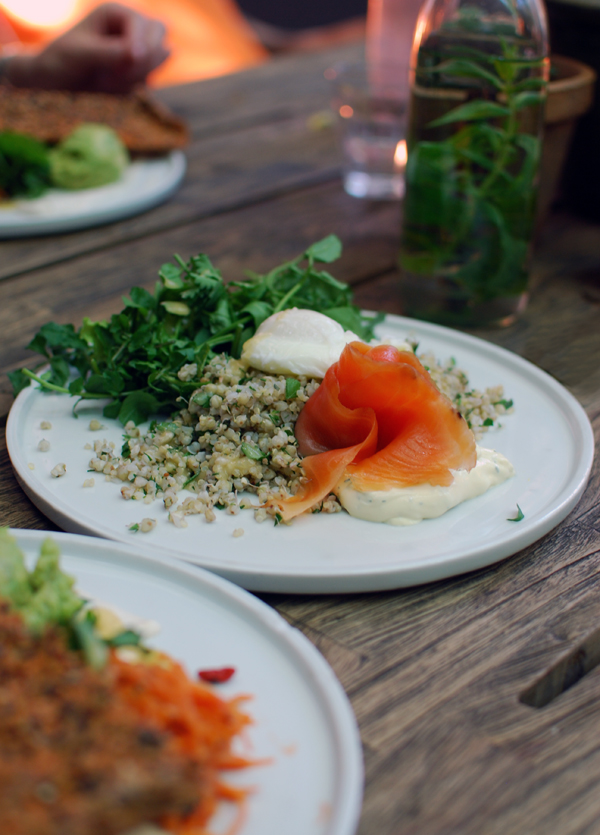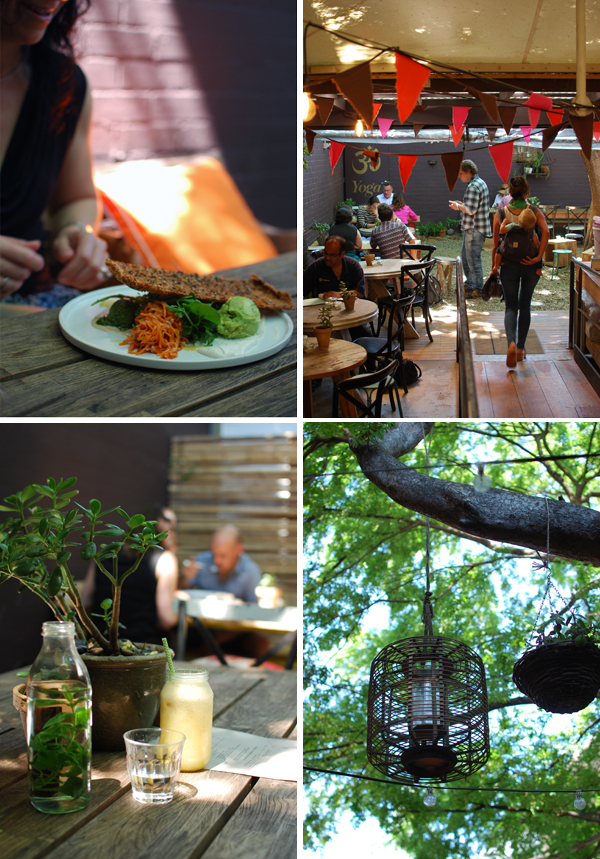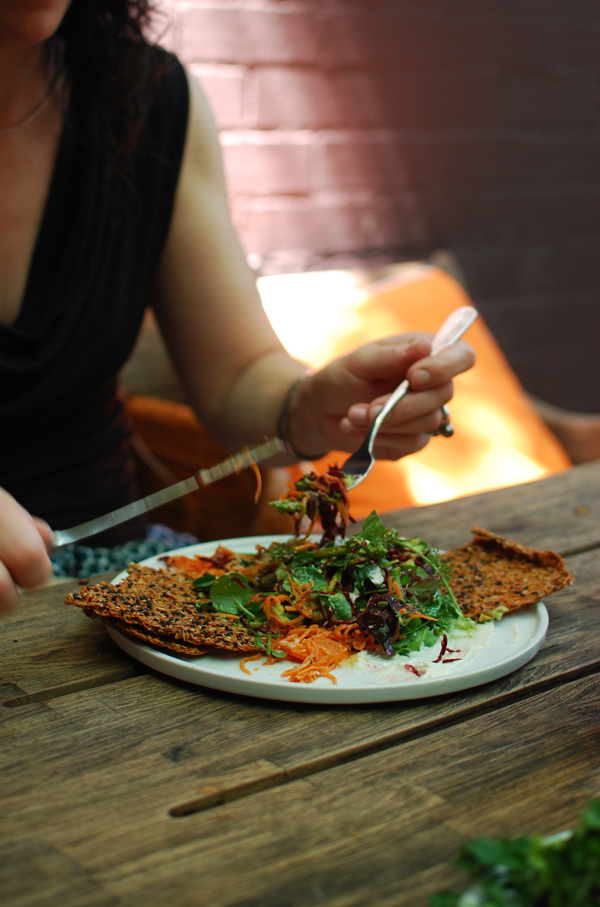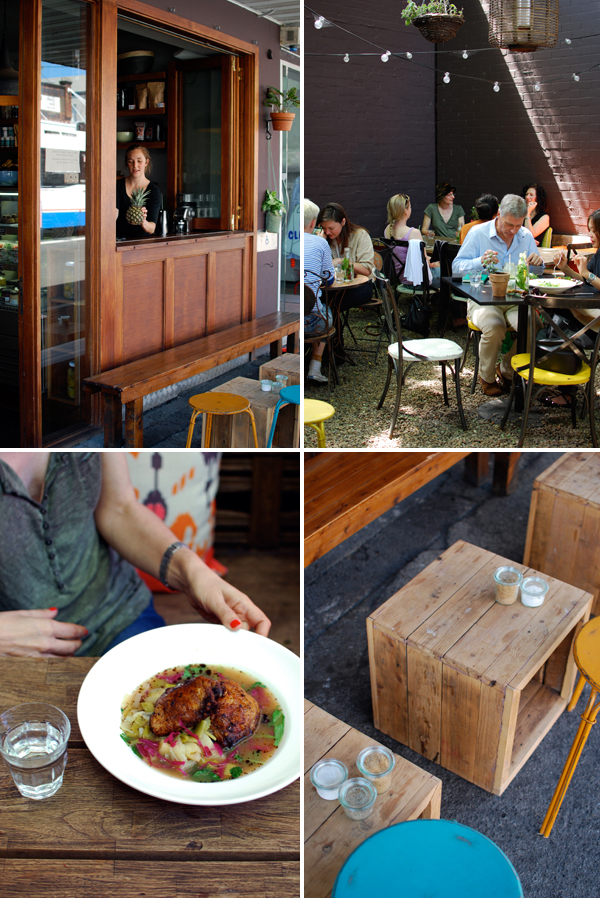 Images: Lisa Tilse for the red thread blog
Bellingen Gelato
We just can't walk past Bellingen Gelato without stopping for the most amazing gelato you've probably ever tasted. With flavours like Lemon & Mascarpone, Marmalade (my fave) , Burnt Caramel, and Rhubarb Apple & Ginger it's impossible to resist. Bellingen Gelato is an award winning family run business. In 2012 they entered 15 flavours into a national competition at The Royal Queensland Food & Wine Show and won the top prize (ahead of 171 other entries) with their Stewed Plum with Cinnamon & Cloves gelato, as well as winning medals for ALL of their 15 flavours. Told you they were good.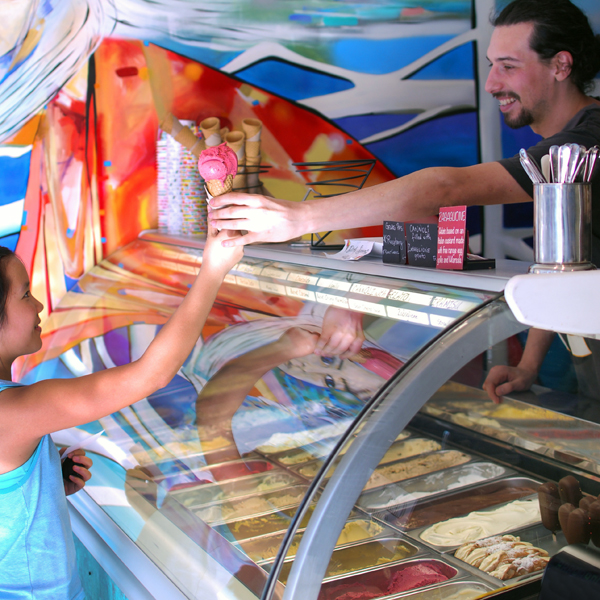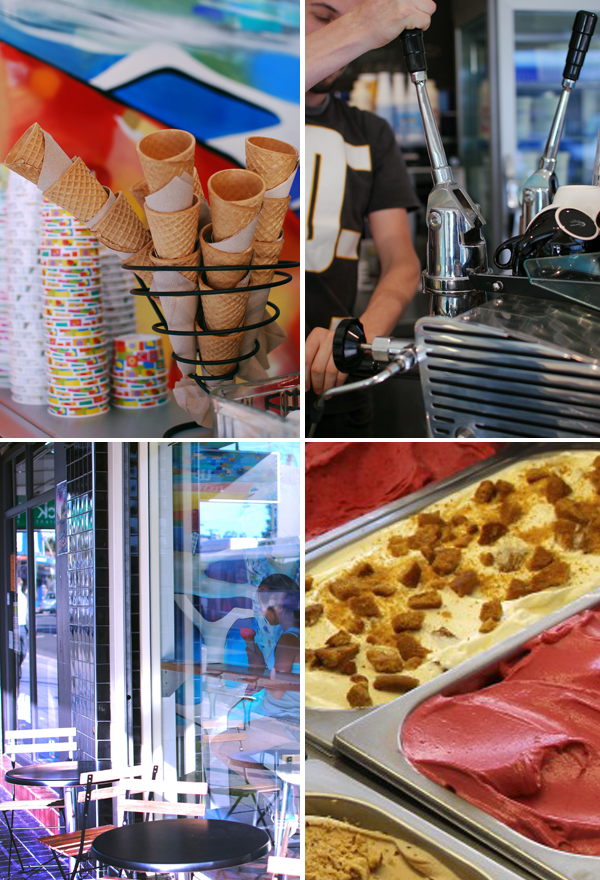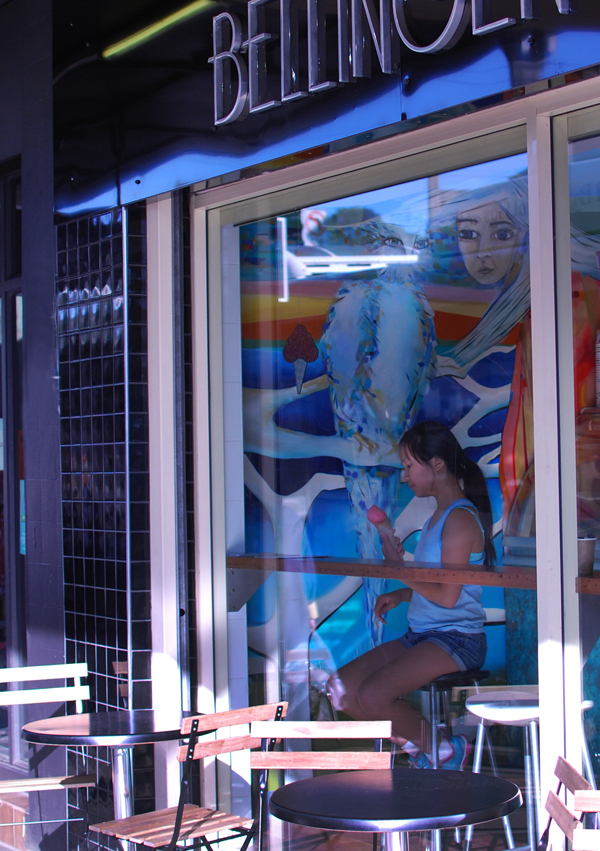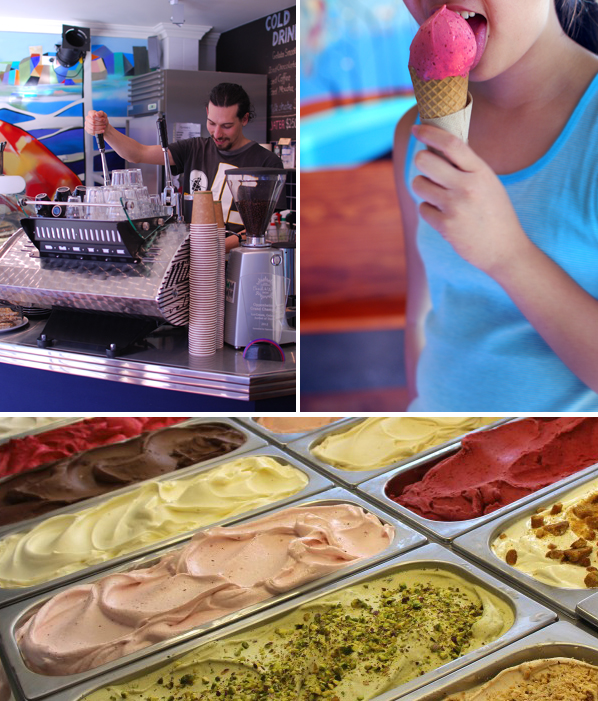 Close up image of gelato flavours courtesy of Bellingen Gelato.
All other images: Lisa Tilse for the red thread blog
The Cook's Grocer
After a delicious lunch followed by gelato the last thing on our minds is eating, but the final stop in our walk is to buy the ingredients for dinner at home. Just off Darling Street you'll find The Cook's Grocer, the place to get seasonal fresh ingredients already weighed and measured for you to cook. You just buy the bag of ingredients and follow the recipe for a delicious nutritious dinner for two or for the whole family. The formula is easy: you pick from the seasonal menu and choose your portion size then just purchase in store or online and have everything delivered to you ready to cook at home. The menu changes monthly and currently includes dishes like Lemon Chicken Tagine with Couscous and Moroccan Salad, Grilled Haloumi, Lentil, Tomato & Herb Salad, and Southern BBQ Beef with Char Grilled Carrot and Corn Salad.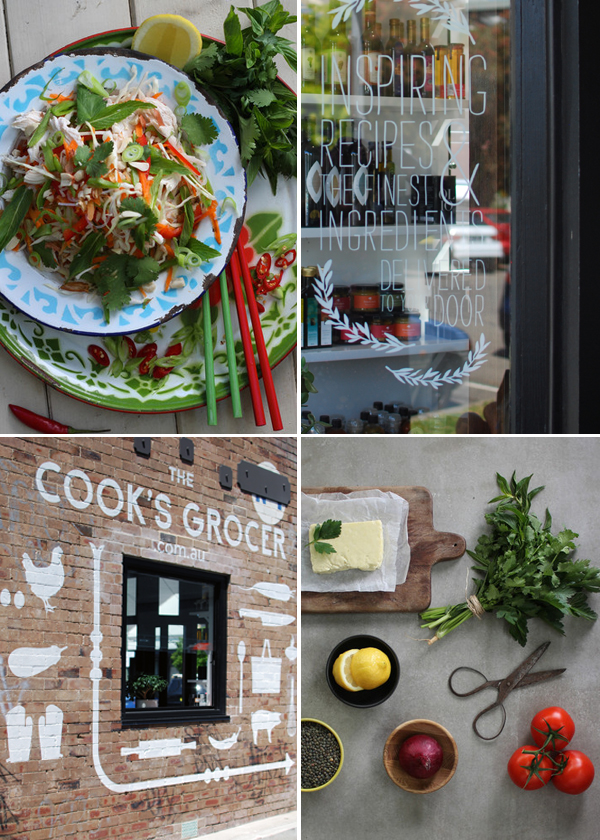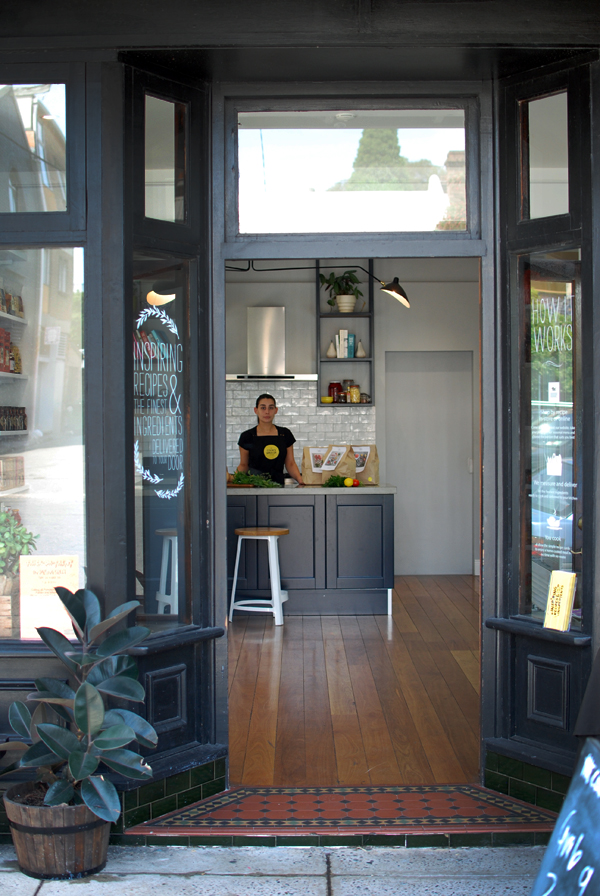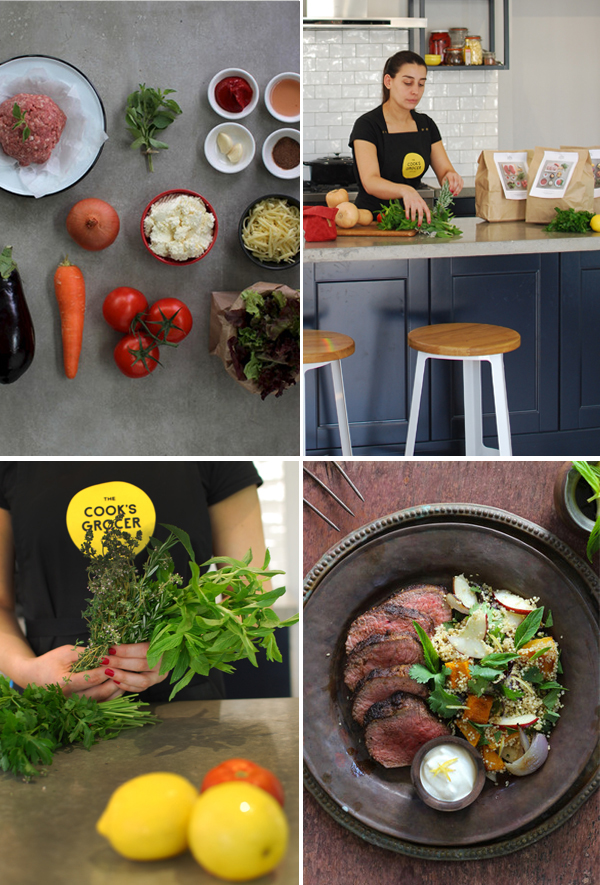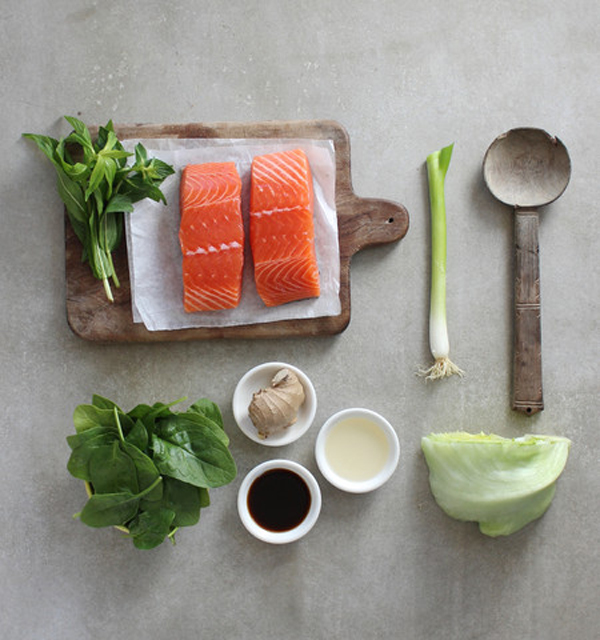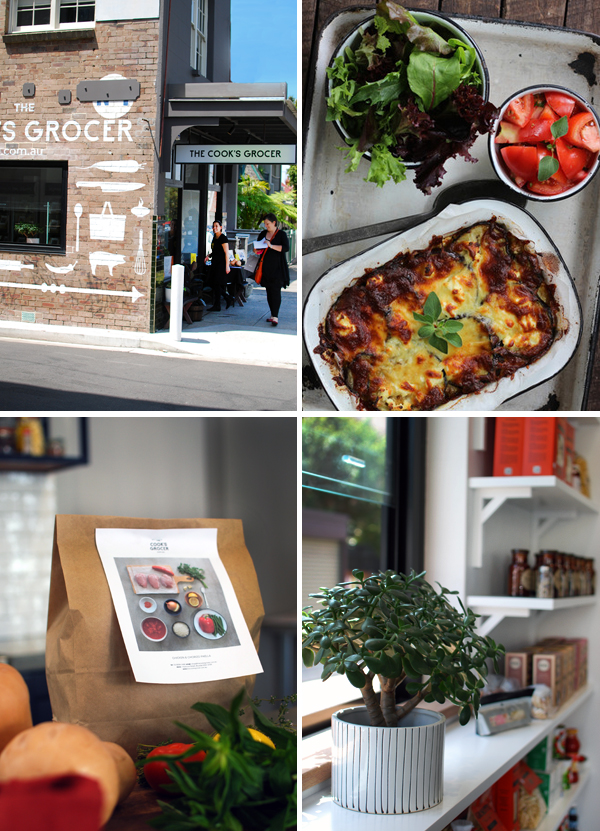 Cooked food and ingredients images courtesy of The Cook's Grocer.
All other images: Lisa Tilse for the red thread blog
Are you still with me? This post took longer to put together than the walk! I hope you've enjoyed seeing my local area through my eyes. If you're in Sydney please do consider visiting Rozelle and my favourite small businesses (you can get my map here). Otherwise why not go and explore a new part of your city this weekend and shop small.
.