I've been hinting about this for a couple of months on Facebook and Instagram, and planning and talking to friends about it for an eternity, so I'm excited to tell you that I'm almost ready to launch SCOUT magazine. SCOUT is an e-magazine that's an extension of the red thread blog, and is full of curated finds and inspiration for the festive season and beyond. I have a stellar list of contributors lined up as well as great new tutorials.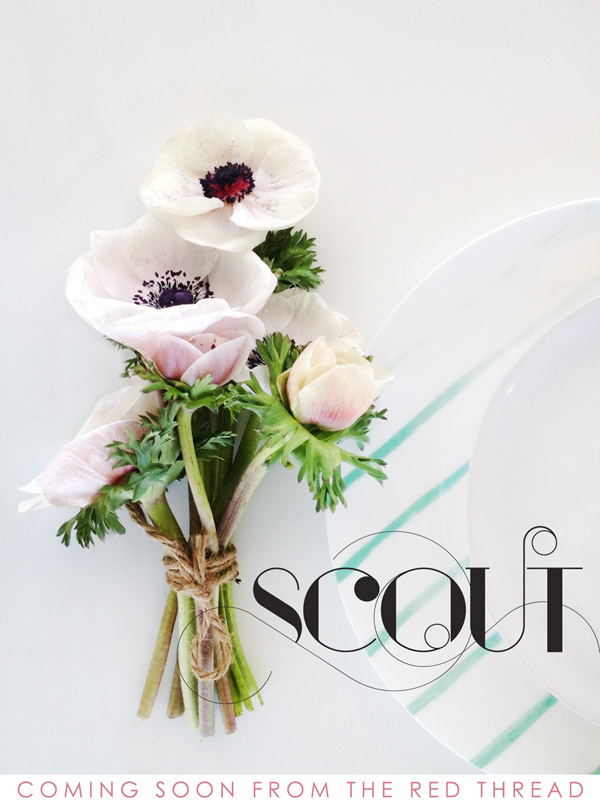 All going well SCOUT will be ready within the next 2 weeks. I can't wait to show you! This is just a little peek at the logo/masthead, but it's not the cover… I'll reveal that soon.
I hope you're enjoying your weekend. It's a rainy Sunday here in Sydney (at last! we really need it), so I'm getting through quite a bit on my list.