This is my third and final post for the Kidspot Choose your Own Adventure challenge (the previous two are kids crafts for a beach holiday, and upcycling roadside furniture finds). I was given a Ford Focus Titanium to drive for 6 weeks and I have to say that I'm loving it and feeling reluctant to hand it back…. but even more reluctant than me is Rhys. Rhys is the younger brother of one of Roxy's friends. I drive them all to school a couple of mornings a week and they love the bells and whistles of the Focus, but Rhys in particular is a big fan. The kids love being able to chose music from my phone and marvel at the bluetooth connectivity, we have to have the sunroof open, and always must use the park assist feature. Rhys is super keen on the park assist and the kids all squeal when the car finds a parking space and does a reverse park all by itself while I hold my hands in the air!
So I thought it was fitting that I feature Rhys in this post.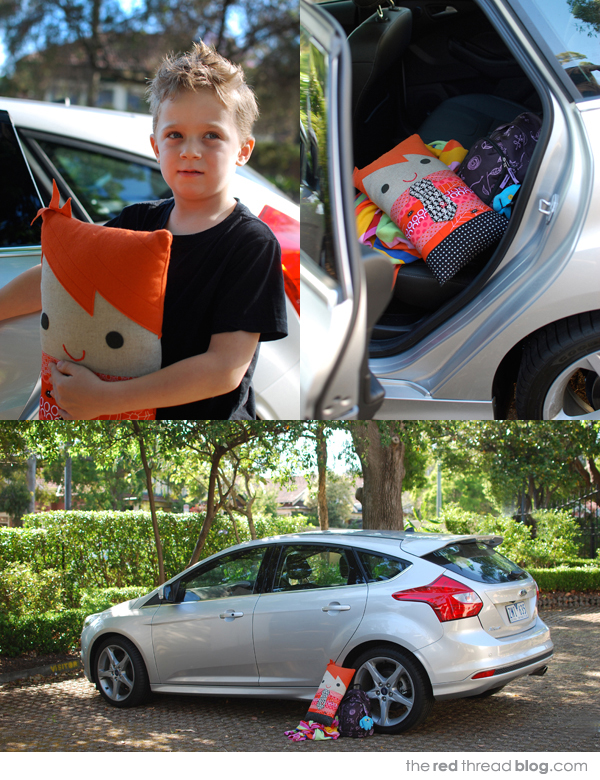 Since she was little Roxy has had her own comfort pillow for the car – it's great for long trips, as well as when she was little and tired and wanted something to snuggle up to. It's also a fun softie / toy to talk to and play with. The comfort pillow is always kept in the car so it doesn't get lost or forgotten. Along with a blankie, snacks, water and books I think it's an essential for young kids when traveling in a car or on a plane trip. When they graduate from a car seat to a booster it's hard for them to find a comfortable position for their head if they want to doze off. Even now Roxy is nine it's still good to have on hand.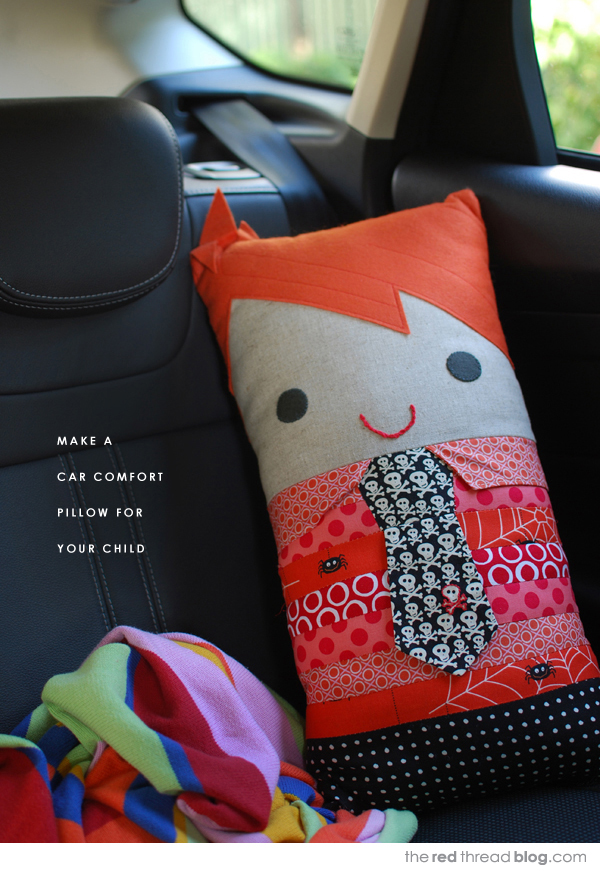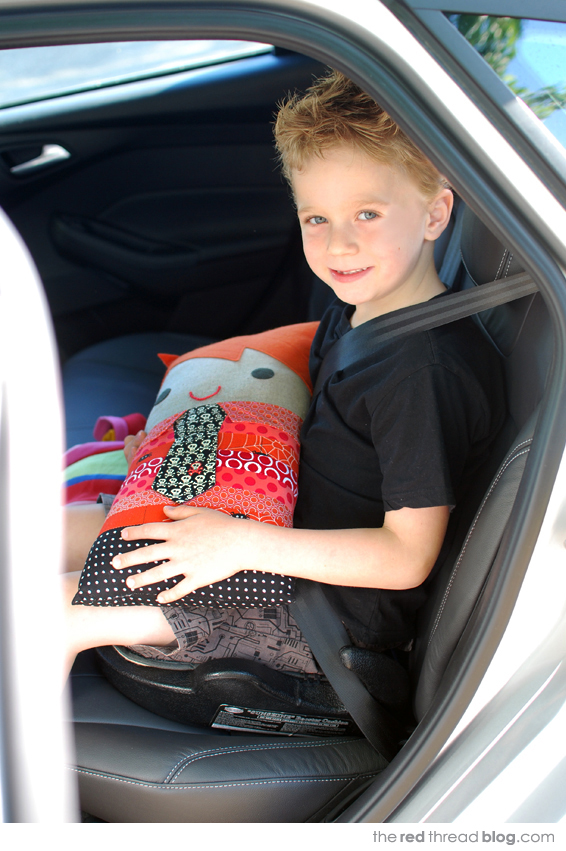 Rhys is super keen for me to win the Ford Challenge which will mean that I get to drive the Ford Focus Titanium for a year… a whole year of rides to school in the amazing car that can park itself! I'm pretty keen myself… thanks Ford for the opportunity.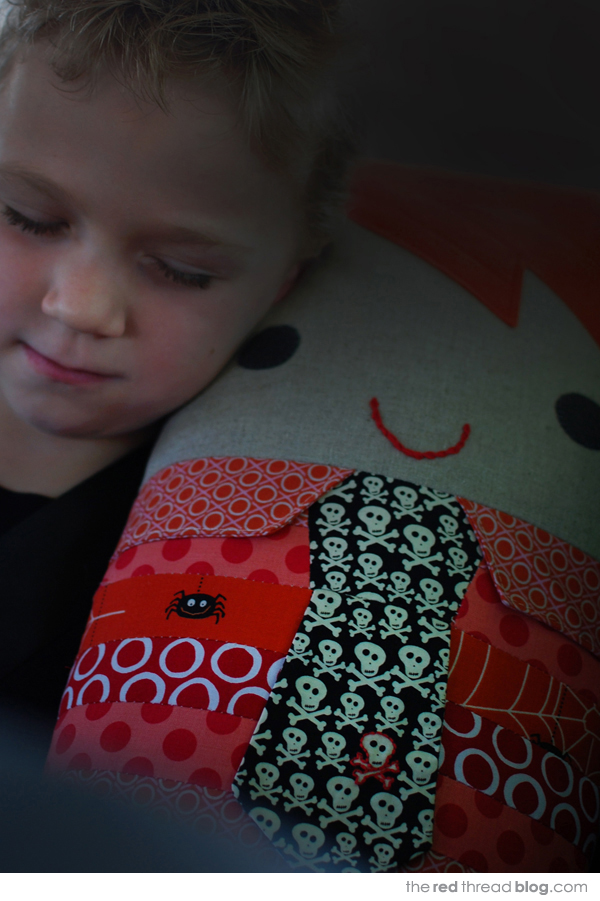 Look out for the full tutorial and sewing pattern for this car pillow softie here on the red thread.
*  I only blog about things that I genuinely love, have an interest in, and that fit within the editorial content of my blog. I agreed to be a part of this challenge as I'm confident that I can provide posts that are within the 'create, inspire, share' idea behind the red thread and are relevant to you, my readers. The idea for this post and the opinions expressed are mine and are genuine and honest… as are Rhys's.