It's time to kick off your ugg boots and get out from behind those computers/laptops/smart phones to meet other creatives face-to-face at the Sydney abcd social. Yay! … and we've had a re-brand! The abcd social is more than just a meet-up, we're a social group (offline) that's into social (online) and we love to help you get to know each other, form collaborations and make friends with like-minded folk.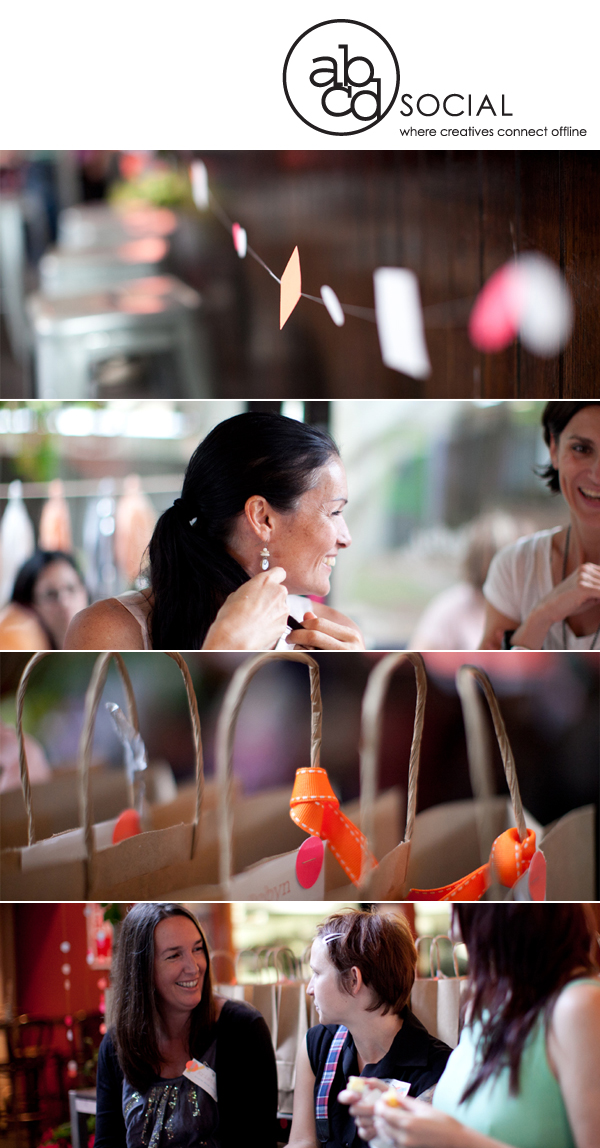 photos: milk & honey photography
We're getting back to basics with a good old-fashioned Winter Warmer at our favourite cosy wine bar, The Three Weeds in Rozelle. Let's embrace the opportunity to chat over a nice glass of red or whatever takes your fancy in an intimate setting before the temps really pick up and and the silly season kicks in. Steph Bond of Bondville and I will be hosting a relaxing evening of catching up and meeting new friends.
And by popular demand, we will be providing goodie bags for you to fill up with your mementos. Pop in something to help your abcd friends remember you – maybe something you have made, or baked, or something from your stash. All goodie bag participants will receive one in return.
Date   7-9pm, Wednesday 04 September 2013
Venue  The 3 Weeds Hotel (back bar), 197 Evans St, Rozelle, NSW
It's free!  There is a bar with drinks and food available to purchase if you wish.
RSVP  Here, on Bondville by 01 September. Note "Goodie Bag" if you will be participating.
We will dedicate about 30 minutes to small group discussions around the topic "What is your dream for the next 3 years?". You never know who in your group might be able to help your dream along. We will also have a Collaboration Board on display for you to add any upcoming projects that you might want to collaborate on. (e.g. you might be looking for a  photographer for a kids clothing editorial for your blog, or someone to help finish sewing up some products before a market, or a prop maker, or writing help.)
Our socials are always relaxed and fun – RSVP now to join us. Make sure you are on our email mailing list as we send out a run down of who's coming before the event.
We can't wait to catch up with you there!
PS: We're also on Facebook