My first fabric range, called Hello Tokyo!, for Robert Kaufman was launched over the weekend at the International Quilt Market in Portland. Exciting! Together with the fabric there's also a range of haby items: beautiful grosgrain ribbons, iron on motifs and buttons. My designs incorporate kawaii (Japanese for cute) girls, cats and birds in a bright colour palette and I'm so happy to at last be able to show it to you.
There are five designs in the range, some with a few colour options, and a total of 13 different fabrics.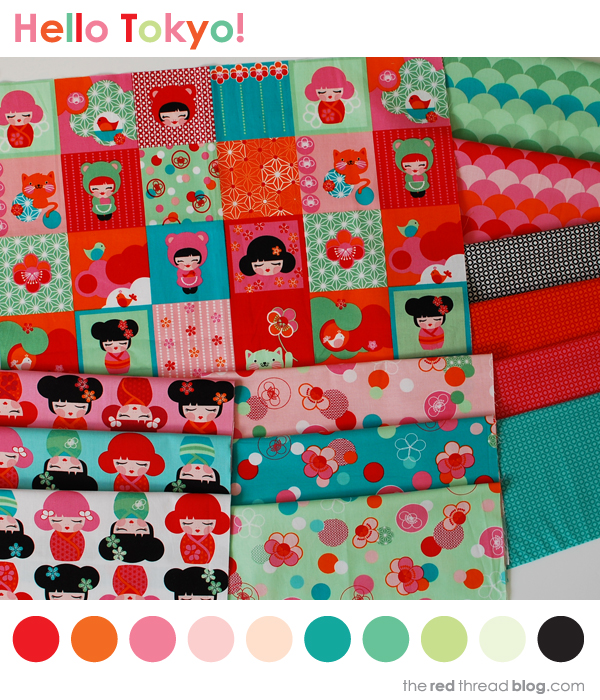 The haberdashery items include five ribbons (I love the scallop design on the ribbons), printed shank buttons, coloured buttons (not shown), and a range of iron on motifs.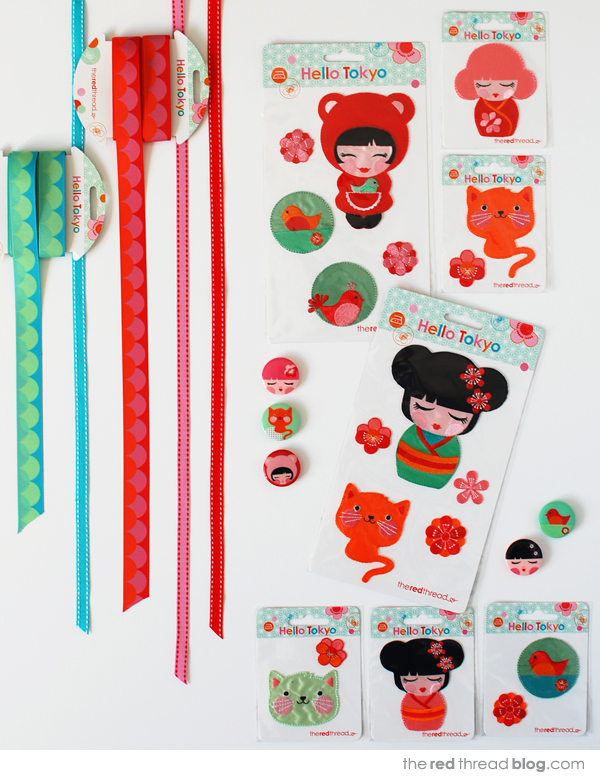 Possibly my favourite part of the range are these softies which are made from a printed panel of fabric – they measure about 32 cm tall (over 12 inches). They're super easy to make and have been a big hit with any children that have been at our house.
**If you make the softies be sure to cut them out with as much white around them as possible. If you cut around the edge of the printed area you'll end up with weirdly shaped softies!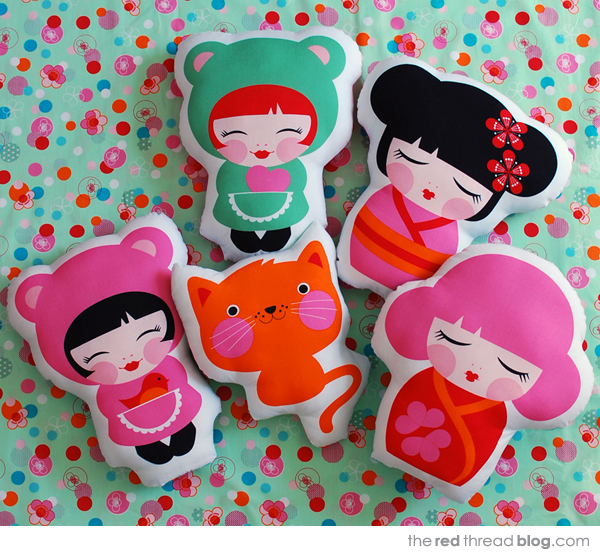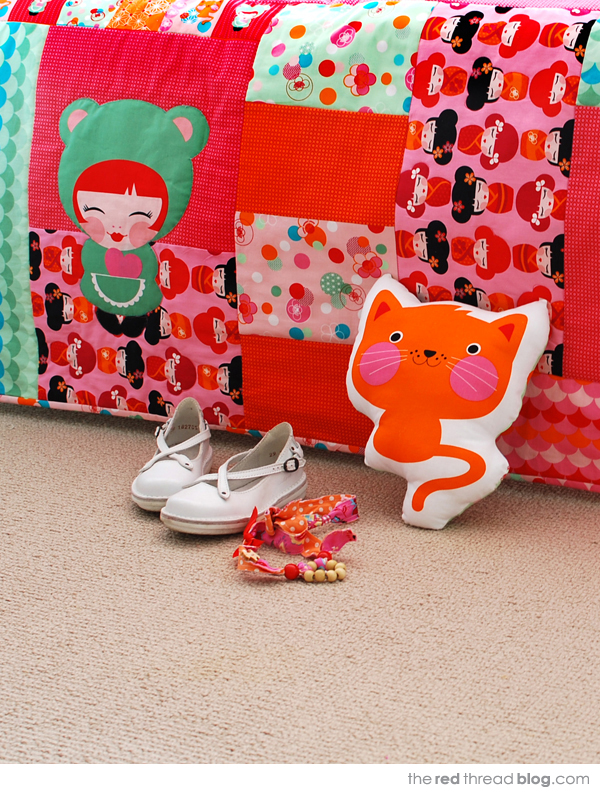 I also designed a number of projects that will be available for free download on the Robert Kaufman website. There's an ottoman and various cushions: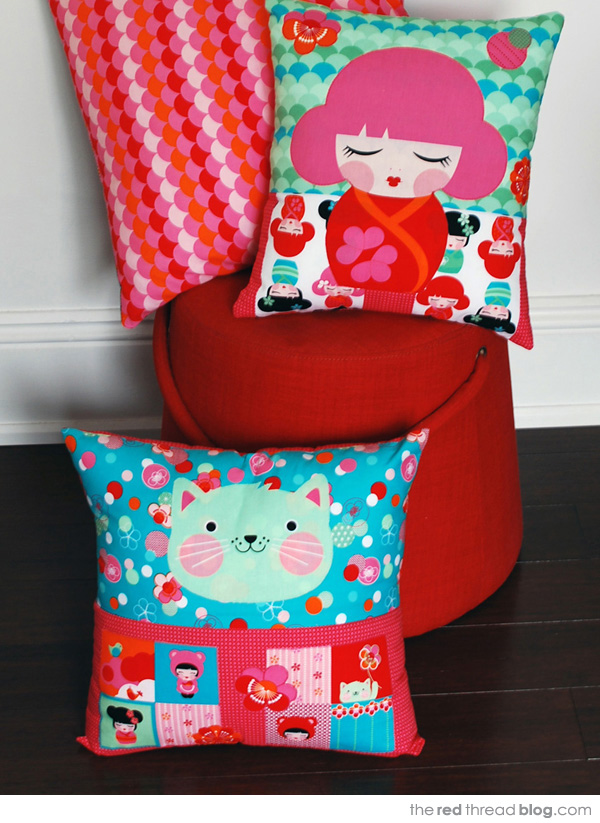 This quilt project will also be available as a project design. It was designed in house by the Australian distributor of my fabric, 2 Green Zebras.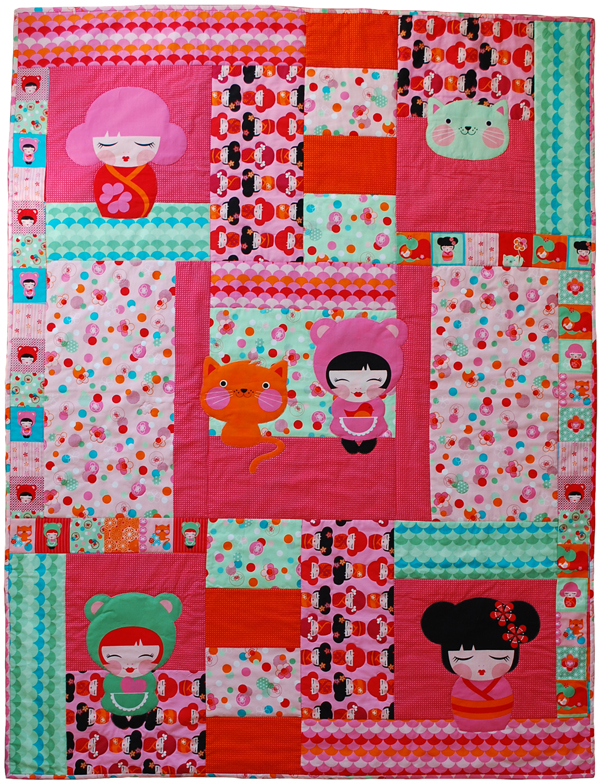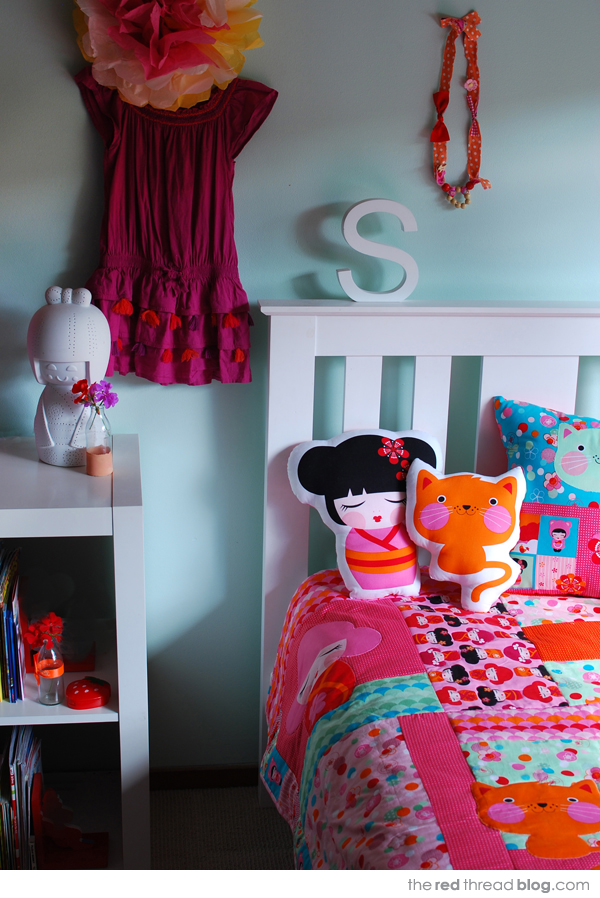 The motifs on zip pouches…
I made this flower wall hanging for display at the booth in Portland.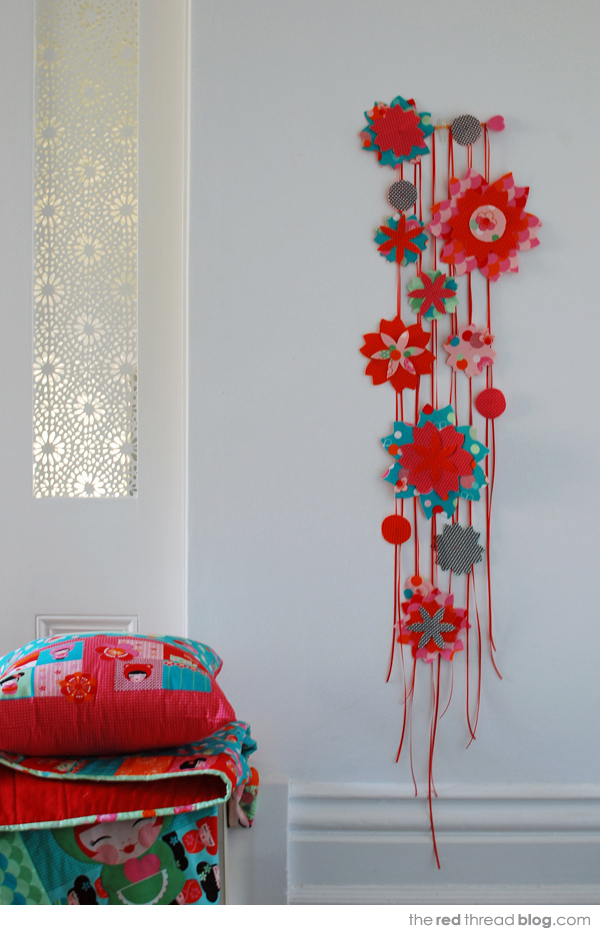 This is the booth at Portland Quilt Market… so bright and happy! Thanks Siobhan of Beaspoke Quilts for this photo and to Jodie of Ric Rac for the Instagram updates and blog love too.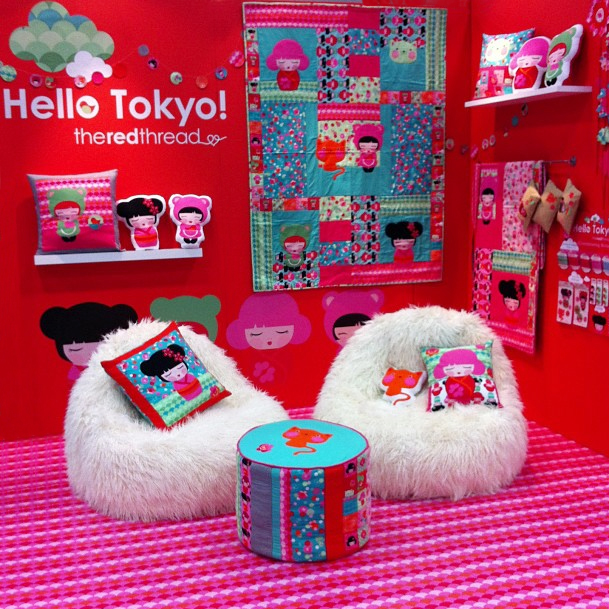 The Hello Tokyo! fabric and haby ranges will be available in select fabric and quilting shops in the US in October,and in Australia and New Zealand as early as June/July. I'm so happy to finally be able to share it after designing over a year ago… I hope you like it!