I'm signing off now until the new year and I want to wish you a lovely, safe and happy couple of weeks. Thank you for being a part of the red thread – thanks for visiting, reading, commenting, emailing, making my tutorials, and for being part of this online community we share.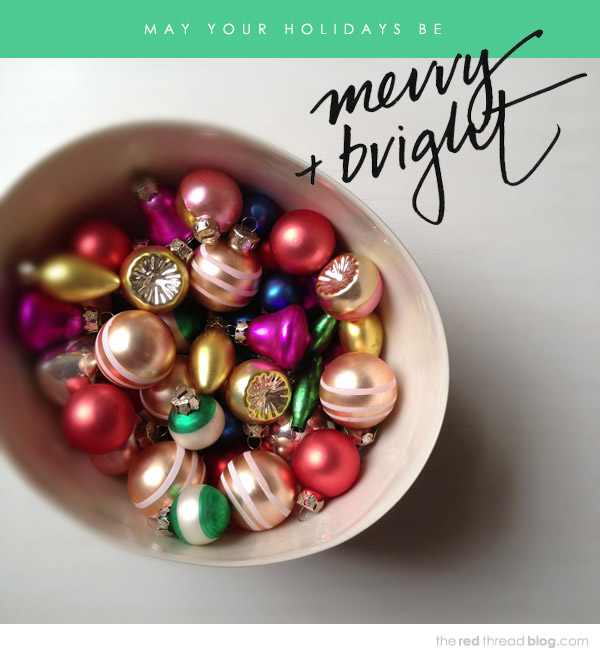 Thank you for making the transition with me to this new space (my new domain name and new design on the WordPress platform). I've been working hard in the weeks since the move to make the red thread even better and more of what I always want it to be: a place that inspires creativity. I hope your visits here leave you inspired by the designers', artists' and crafters' work I feature, by the lovely interiors I share, and by my other inspirational finds. And importantly that my tutorials inspire you to be creative too!
I love blogging and I'm full of ideas for the new year – I always welcome your comments and feedback, so if there's anything you'd like to see more or less of next year please let me know.
Wishing you a wonderful Holiday season. Here's to a healthy, happy and inspiring 2013!
xx Lisa