On Saturday we held our quarterly abcd meet-up for art craft and design bloggers and this time we were joined by a group from the Sydney Instagram meet-up. Steph (Bondville) and I had planned and styled the meet-up around the theme of a vintage-inspired afternoon tea in the park. Unfortunately the weather conspired against us – Saturday morning dawned and it was cool and wet. Not great conditions for the park. Then… jewellery designers and bloggers Tess and Anna of Polli came to the rescue and kindly offered their studio as a venue. And it was perfect.
About 26 of us enjoyed a lovely afternoon of chatting, laughing, sharing and eating delicious home baked treats. Sweet Jane's Travelling Tea House was there with tea, coffee and yummy berry punch. See the photos below of the gorgeous pink polka dot caravan? That's Sweet Jane's. So much fun. We had some time in small groups led by the Instagram girls Jaclyn (Little Paper Trees), Jayde (Little Paper Lane) and Rebecca (Wee Birdy) to discuss how we use Instagram, privacy, micro blogging, and Instagram as a business tool.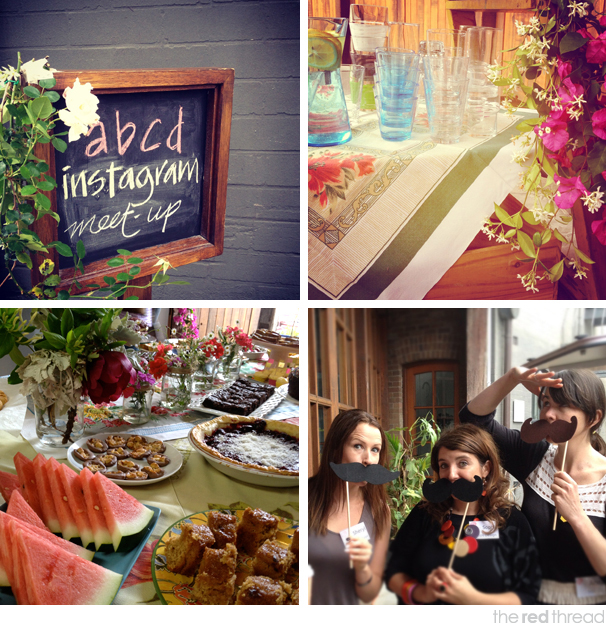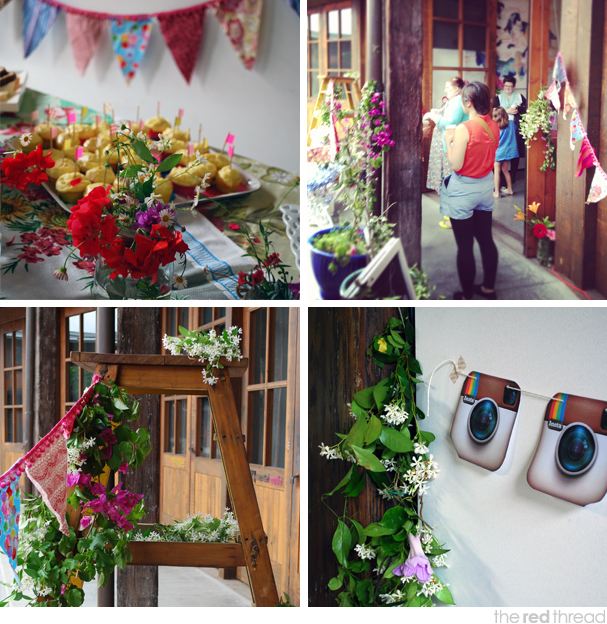 To see and read more about our fun afternoon click on the link below.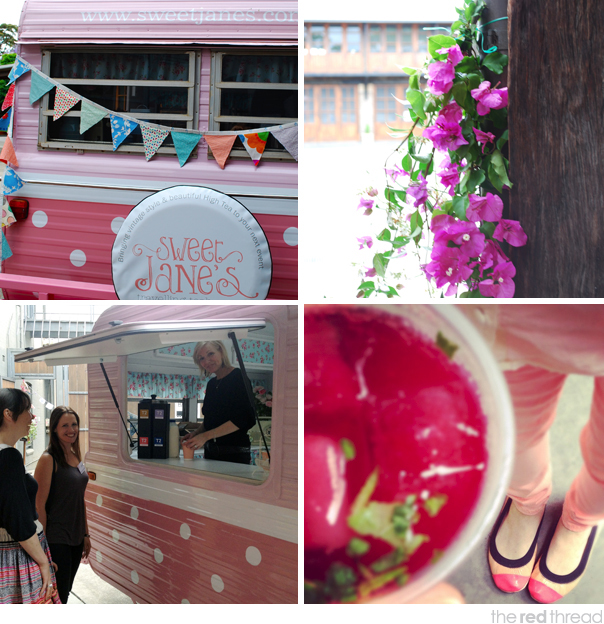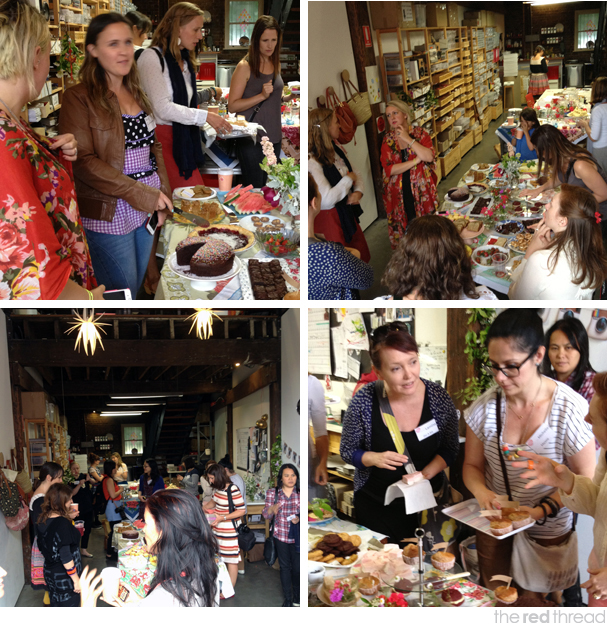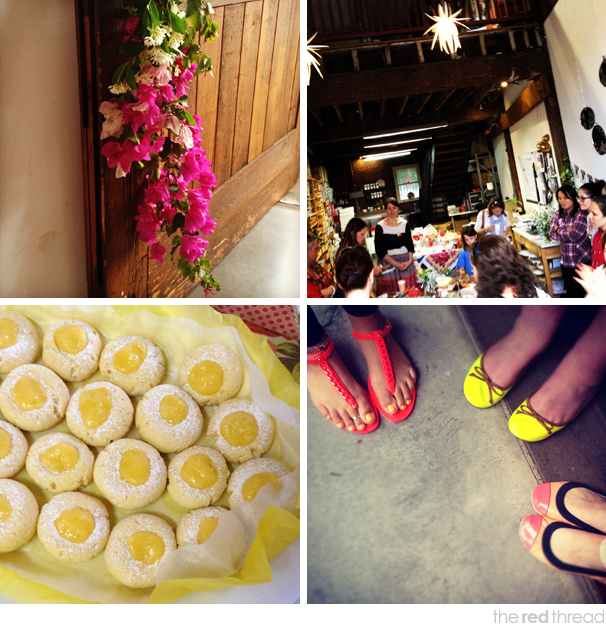 We've had some great feedback about the event and Steph and I were thrilled with how it turned out after a nervous start to the day with the rain. A big thanks to the Polli girls, Anna and Tess, for not only opening their studio to us, but for being so easy going and for helping us set up and pack up. And also to Jaclyn and Jayde for helping with the set up and bringing extra flowers, bunting, washi tape, the Instagram gang and their enthusiasm. As always mostly to Steph who is such a great partner in brainstorming, organising, styling and getting things done for our abcd meet-ups. We get a lot of pleasure out of seeing these events come together and facilitating meeting, mingling, and hopefully learning from and connecting with like-minded women. Thanks to everyone who joined us and brought homemade treats to share – without you there would be no abcd!
Steph's post about this abcd meet-up is on her blog, Bondville.
Previous posts about abcd meet-ups.
Join the abcd meet-up mailing list to find out about future events.
On Instagram check out #abcdmeetup and #sydneyinstameet.
.