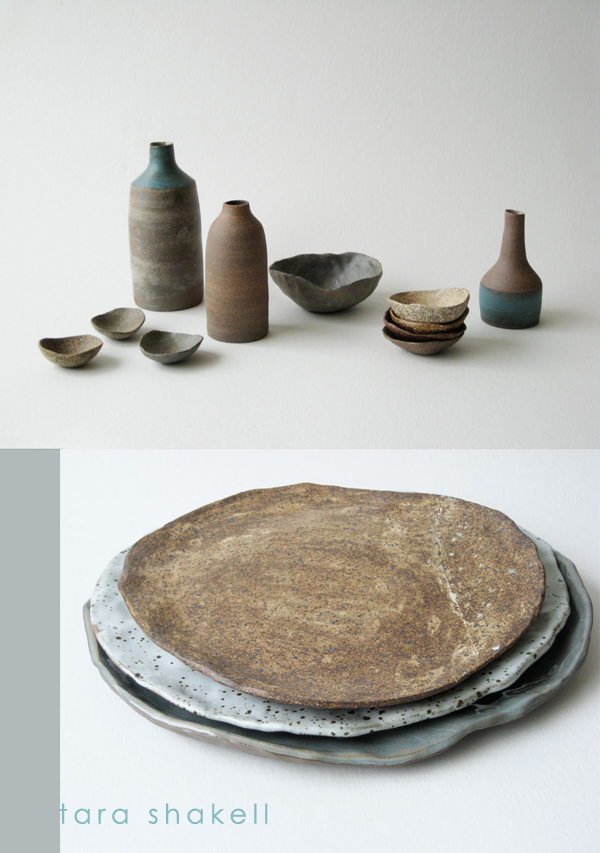 Ceramics by Tara Shackell
Macrame and string art aren't the only crafts harking back to the seventies that have me looking twice. I'm also loving rough and rustic looking ceramics that remind me of the ones we had in my childhood home. The combination of smooth glazes and tactile surfaces in these pieces by Melbourne based artist Tara Shackell is really gorgeous. I'm feeling a bit partial to the organic nature of Tara's work as a reaction to all the smooth whiteness and pops of colour around my home.
What do you think? Organic and rustic or white perfection? I have a foot in both camps at the moment, and happily so.