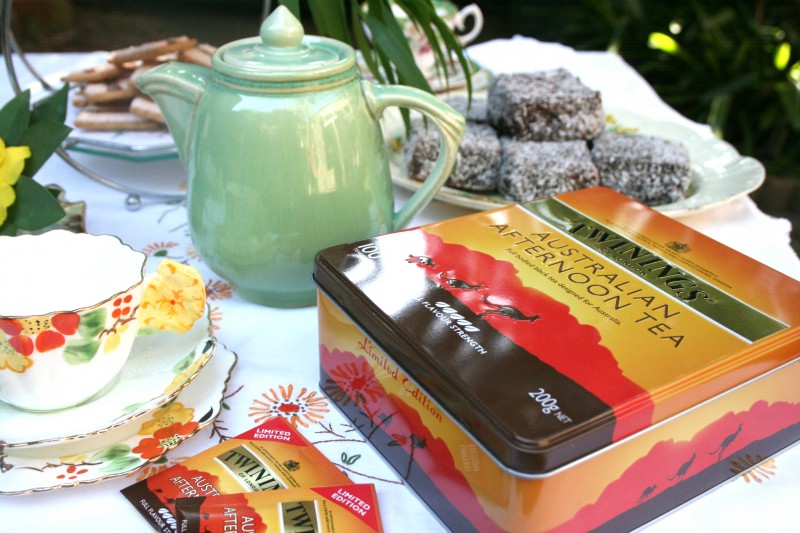 Sponsored post: A Very Aussie Arvo Tea
You should all know by now that I don't need much of an excuse for a good old-fashioned tea party, so when Twinings sent me a box of their limited edition Australian Afternoon Tea it didn't take long before I had (a) cracked open a packet of Iced Vo-Vos; (b) whipped up a batch of wattleseed cupcakes; and (c) dug out some of my choicest vintage Australiana china and linen. Add half a dozen lamingtons, a knitted cockie teapot handle cosy and a pot of Twinings full-bodied Australian Afternoon Tea and I was set: a very Aussie arvo tea. Heaven!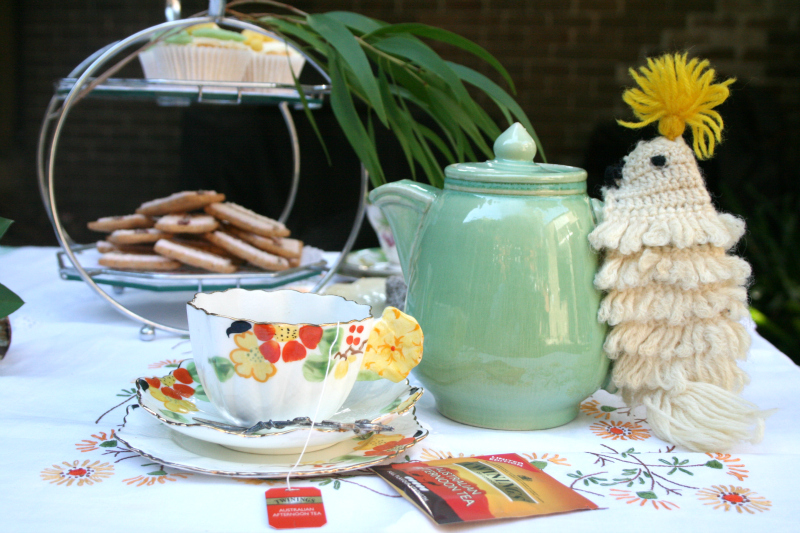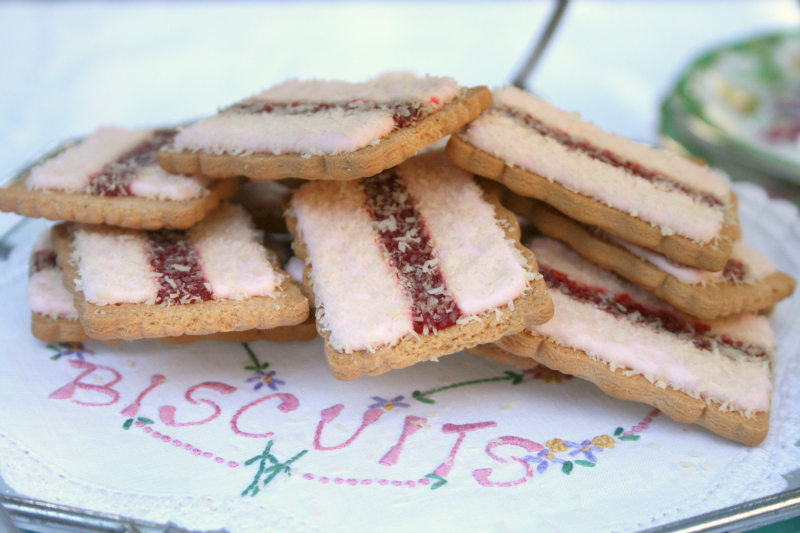 I used this recipe for the Wattleseed cupcakes, and I decorated them with handmade sprigs of marzipan wattle.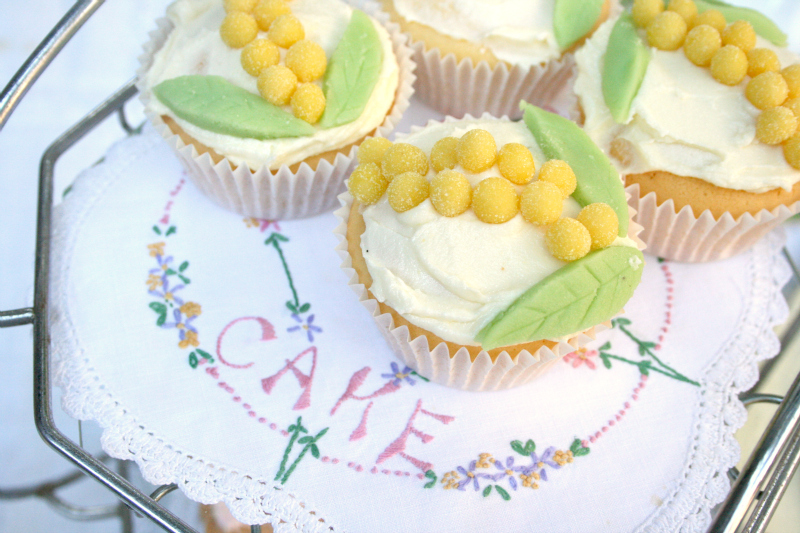 They're dead-easy to make: just grab a packet of marzipan, dye three-quarters of it yellow with food colouring, and roll tiny balls with your hands (about 7mm wide). Then add some yellow food colouring to a bowl of caster sugar, and roll the balls in the sugar for a fluffy wattle-like coating.
For the leaves, add a drop or two of green food colouring to the rest of your marzipan, and roll it out to 2mm thickness. Use a sharp knife to cut out leaves and use a bread and butter knife to imprint veins. Arrange your little wattles on top of your cupcakes and you have a rather sweet tribute to Australia's indigenous national flower.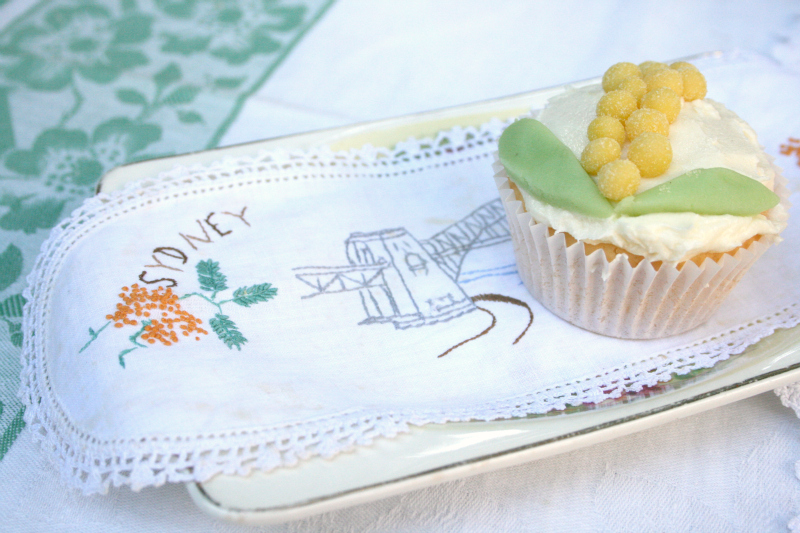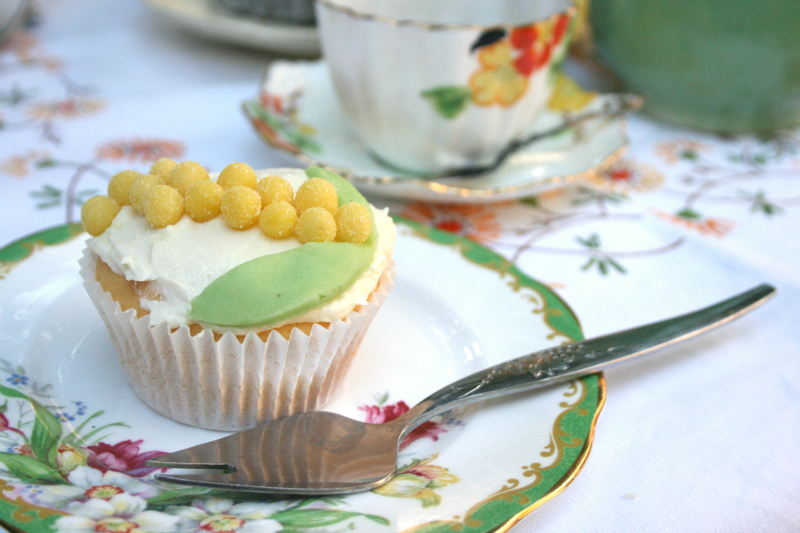 As for the tea itself – well, let's just say it was the little Aussie hero of the party. I like it. I like it a lot – it's a brisk pick-me-up blend created by Kevin Rudd, of all people, and funnily enough it's a feisty little character. Kevin won Twinings' challenge last year to come up with an original brew that best reflected the taste of Australia. The top five blends were put to a public vote and Kevin come up trumps with a blend that stands up against the most languid of Aussie arvos.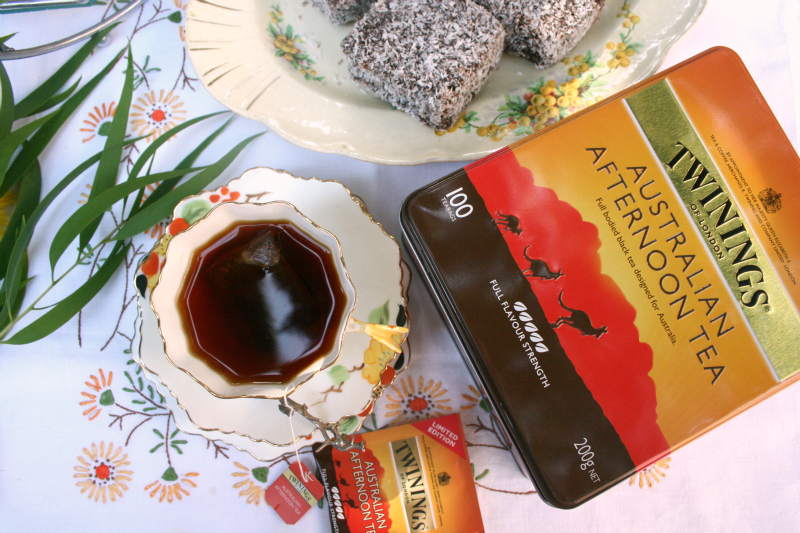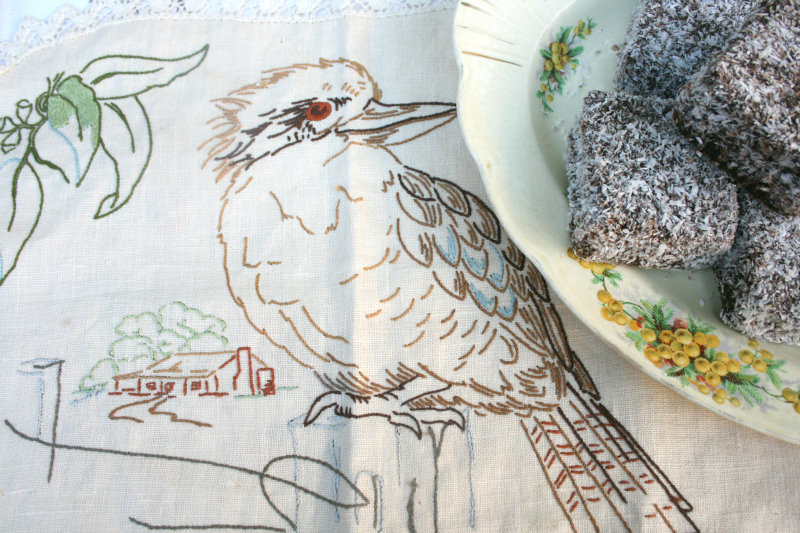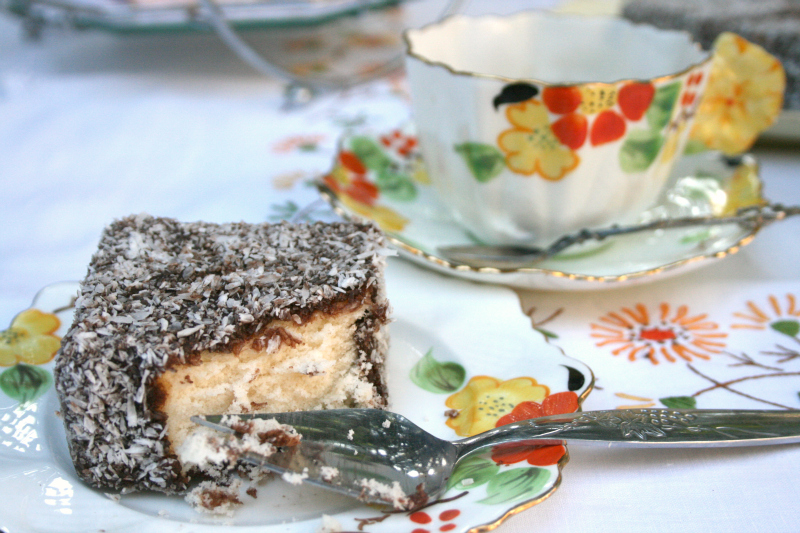 Twinings has raised over $120,000 to date for the former Prime Minister's chosen charity, the RSPCA, through on-pack donations. It's a timely cause as the RSPCA needs extra support at this time of the year with poor wee injured animals from bushfires.
Limited edition Twinings Australian Afternoon Tea is available in Coles stores now, while stocks last. So best be quick! You can purchase it in a splendid keepsake tin (as pictured above), or in a twin pack with either English Breakfast or Early Grey. The lovely Twinings people are also increasing donations to the RSPCA, with 50c from every tin and $1 from every twin-pack going to the charity. Tea-riffic! (sorry, couldn't resist.)
WIN! Twinings Australian Tea
I have five tins of this lovely limited-edition Twinings Australian Afternoon Tea tins to give away. To enter the giveaway, simply leave a comment below telling me in 25 words or less what you would serve with a pot of Australian Afternoon Tea. The giveaway is open to all Australian residents 14 years and older, and it ends at 5pm AEDST on Feburary 1, 2013.
Entries will be judged by Nuffnang and the winners will be the ones deemed most creative. There will be five winners, all of whom will receive a limited-edition tin of Twinings Australian Afternoon Tea. Click here for the full competition terms and conditions. Please don't forget to leave your email address in the space provided in the comments section – it will only be visible to me.