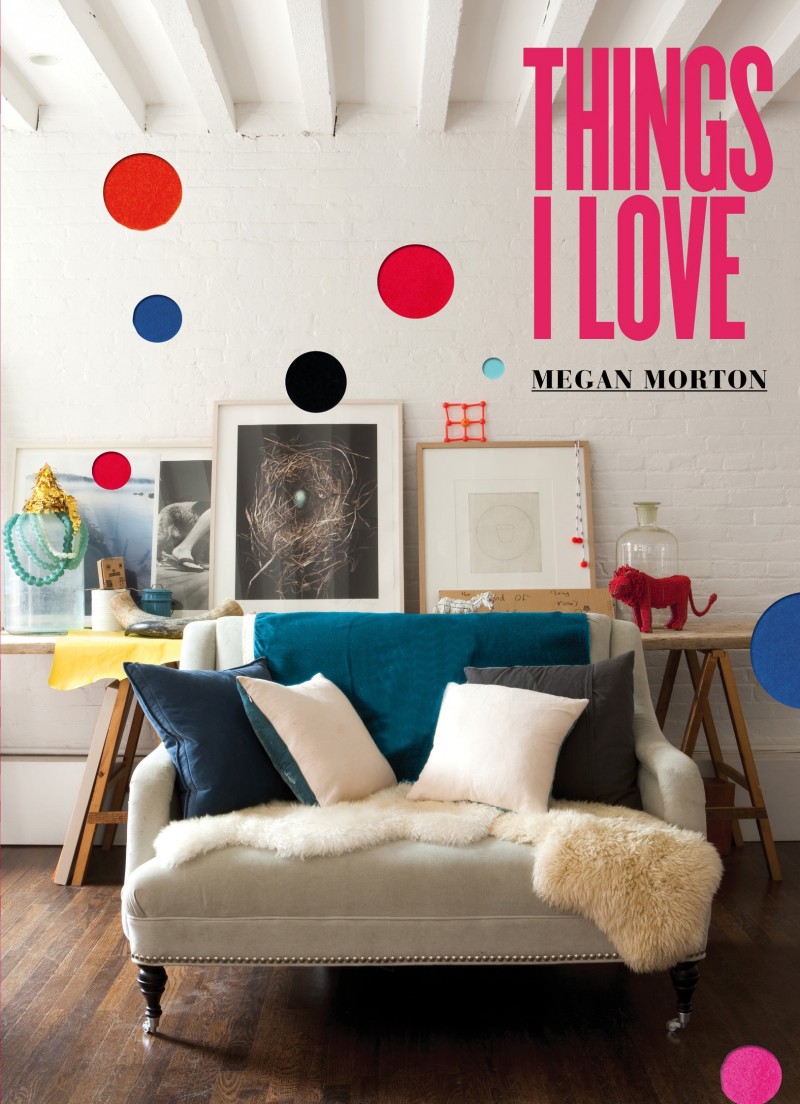 A wee chat with Megan Morton
This is the book that I've been excited about for months. And it's here – at last – and just in time for Christmas. Megan Morton in one of Australia's leading stylists, but really she's much more than that – she's actually pretty amazing. She recently opened The School, offering a super-fresh take on craft workshops (you can learn to make pineapple piñatas, flower bombs and shibori, to name a few) as well as sharing her own creative talents through styling masterclasses.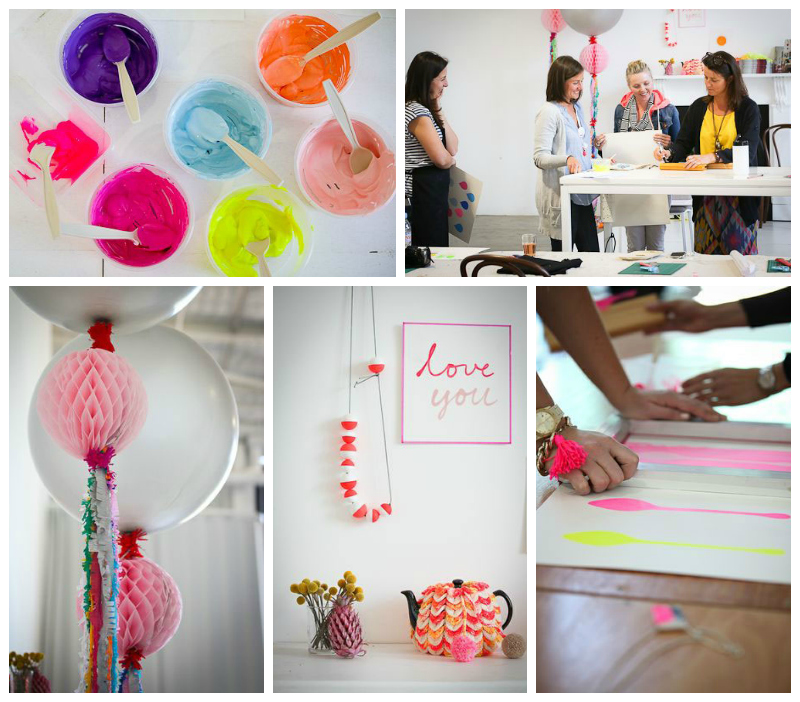 In her new book, Things I Love, Megan has curated a darn exciting and inspirational collection of homes, people and design she loves, as well as offering a raft of tips and advice. It's the only book I know that injects warmth and genuine excitement into sharing practical tips such as how to clean a vintage painting, how to mimic the Kate Spade wall, and – my favourite – how to fold a fitted sheet. Naturally, it's beautifully designed and it's full of cute features like zip-out postcards and fold-out pages.
So I thought I'd have a wee chat with Megan about something we both love – SHOPS – and boy, does she spill the goods…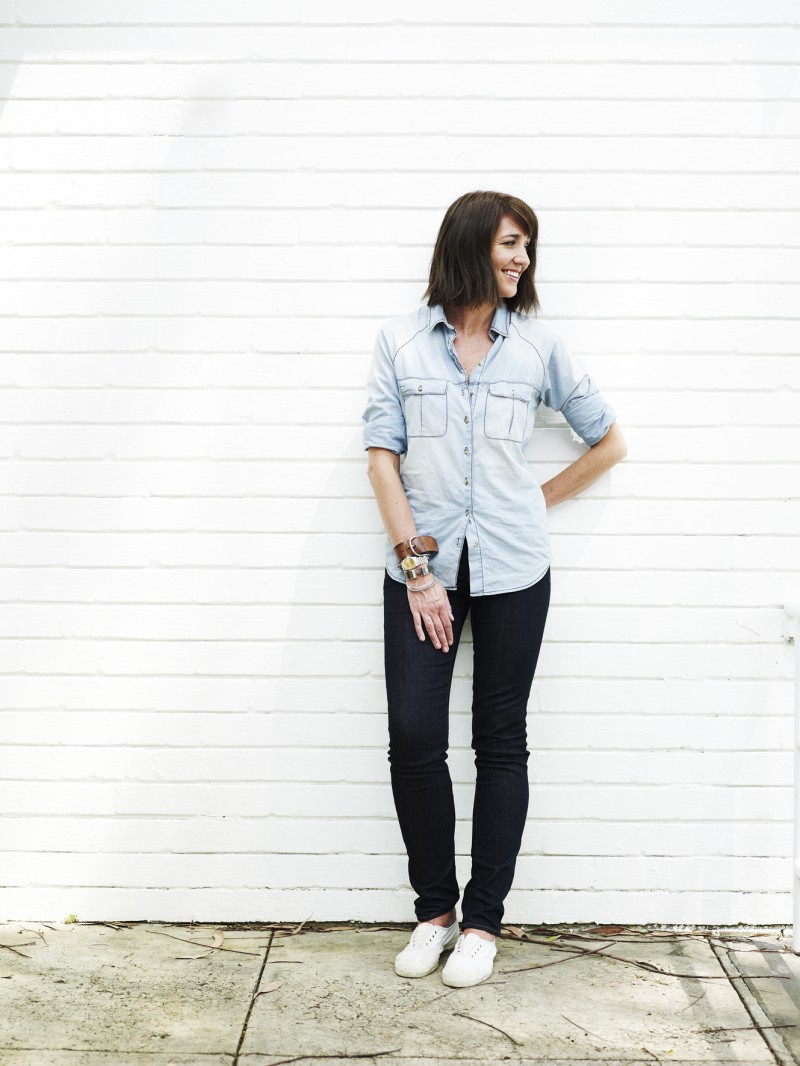 You're a such a creative bird, Megan Morton. If you were a bird, what kind of bird would you be?
A Leila Jeffreys budgie! Have you seen her photographs of Aussie budgies?! Amazing! Standard budgie at first glance but not-so upon further inspection! Her budgies are showing at Tim Olsen gallery at the moment and are hilariously wonderful!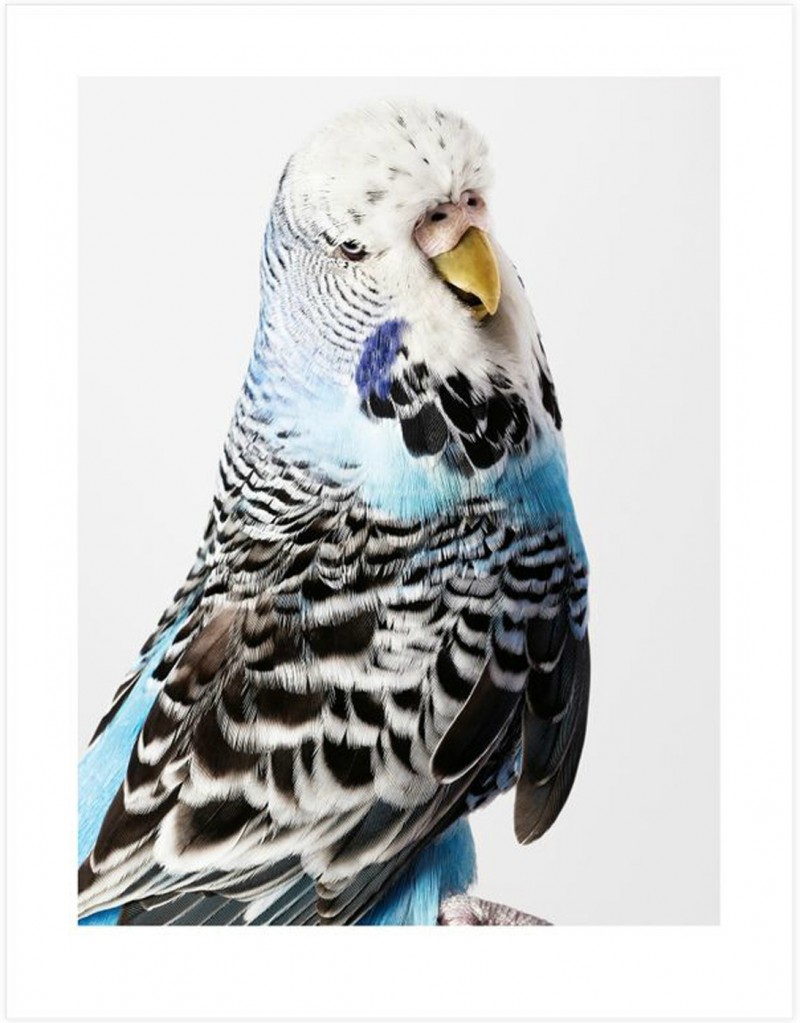 I adore Leila's birds, too! Especially the cheeky parrots. Congratulations on your fabulous new book, Things I Love. What about shops you love? Can you tell us which shops you love in Sydney?
La Croix in Kings Cross is a personal favourite because you can spend $6 or $6000 over a coffee. The grey leather banquette with pompoms is enough of a drawcard for me, let alone the glassware, candles, cups and marble kitchen bits all acquired from a medley of sources and countries [see images below].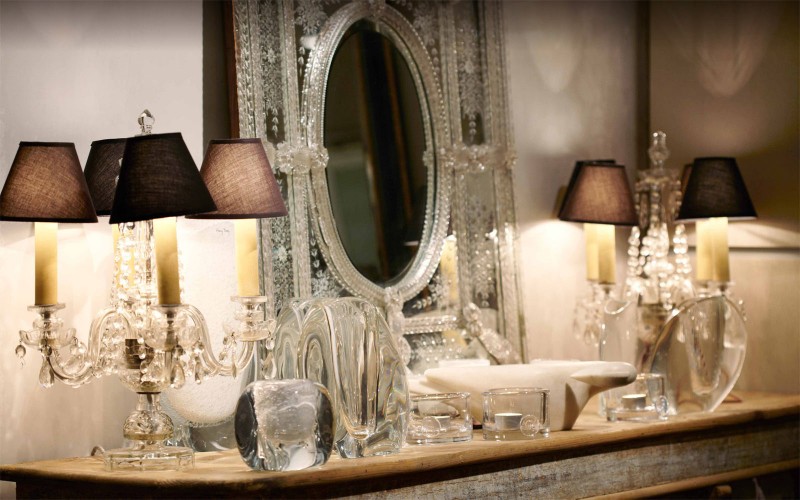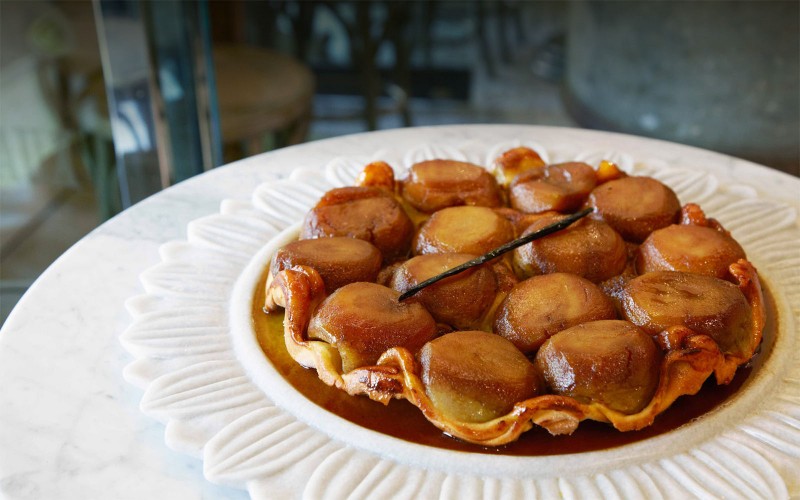 I love Koskela for their commitment to Australian-made and furniture that is so well made and designed with wit [see image below].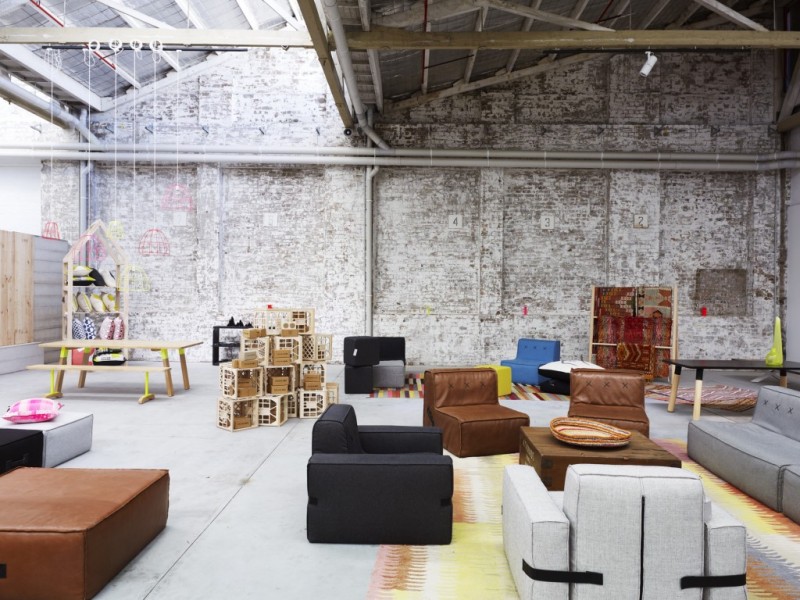 I Love You Beads Warehouse in Leichhardt. There are so many hysterical reasons to love this store. I have taken up a hobby making necklaces. They are actually super nice! I go to this shop as it tickles my sense of humour as well as services all my bead fantasies.
Flour and Stone in  Woolloomooloo for lamingtons and tea served in Beryl ware from classic Brown Betty tea pots [see image below].


Fairfax and Roberts. Such a decadent and wonderful store experience. I adore jewellery and watching its almost theatrical presence at this store is a wonderful way to tyre-kick/window-shop for all budgets. Shopping for me is not just about nothings, it's about observing and getting inspiration.
Dolly Up in Surry Hills is a dangerous place for me to go in the same way Belinda is. I love maxi dresses and Erin at Dolly Up has magnificent ones. I have bought many a vintage Valentino from her. With two daughters I feel like I am doing my bit to give us all some nice vintage options in a shared family closet!
Although I designed it, I do honestly love the Ecoya candle store on Queen Street [see images from the launch night below]. Moody and devastating, with hand-blown glass scent chambers down one wall and tarnished mirror down the other. A sensory experience in the truest sense of the word.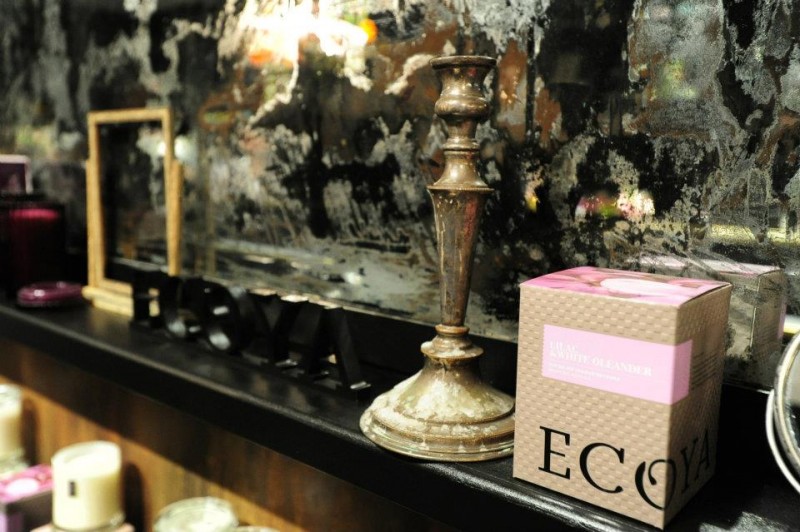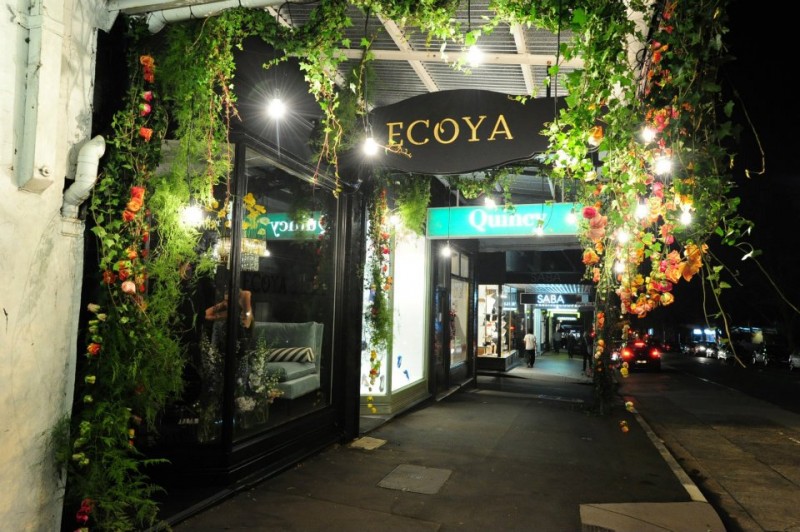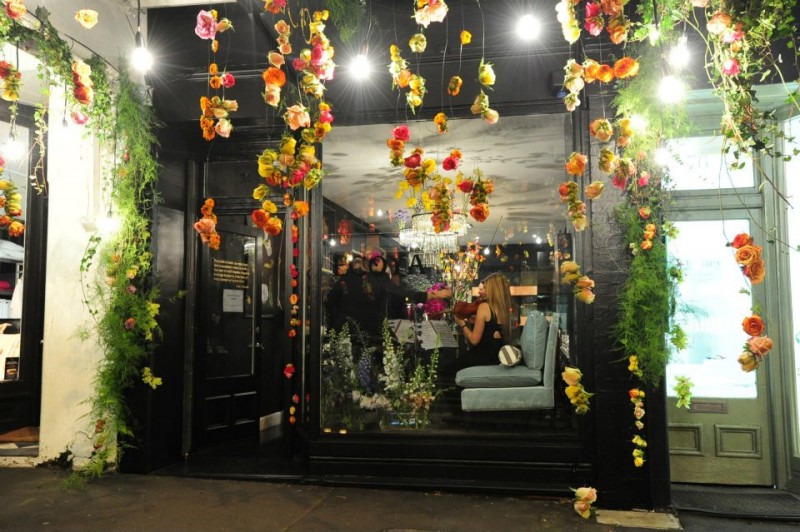 Plus, any suburban Priceline chemists – it's like the JB Hi Fi of chemists! High volume, low decoration with lots of useful stuff!  I also like huge warehouse shops too! I love looking basically for things that aren't expected and challenging myself to find things that are wonderful and not necessarily from predictable places or usual sources.
Which online shops do you love?
Rachel Castle for her sunshiny goodness [see images below]; Strawberrynet for cosmetics; Mecca Cosmetica; JCrew for the kids; and I can't resist looking at the sale section of West Elm. Lu Lu Lucky for her hand-made block-coloured envelopes and other makeables.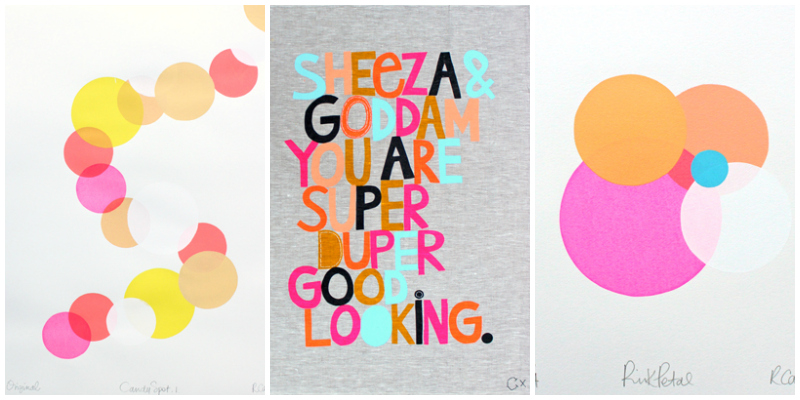 Top five shops in the world?
I can't contain it to five, unfortunately! I love shops and want to share them with as many people as possible so all these clever people can stay trading and thrive as they deserve to!
1. BHV in Paris – the French alternative to Bunnings although without compare.
2. Gravel and Gold in San Francisco [see image below]. Almost an anti-store. I love its jewellery, American camp blankets and the way they wrap plants in foil for unusual window displays. Everything here is so well-made and the store has little fanfare as its quality speaks volumes.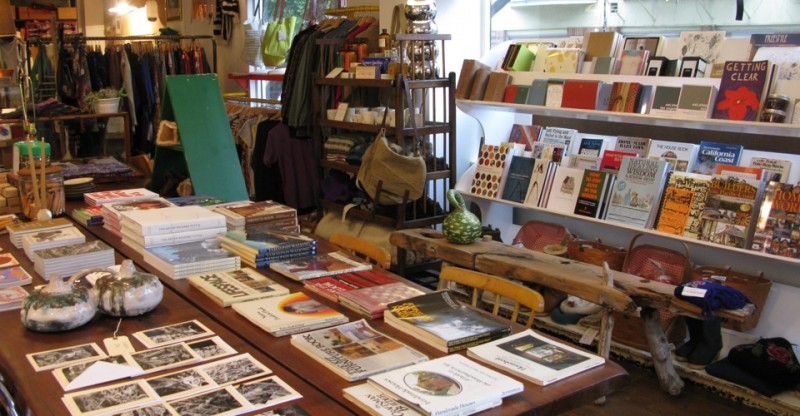 3. Arts & Science in Toyko, Japan. Another store that renders me speechless.
4. Tsé & Tsé Associées in Paris. No words.
5. The Pirate Store in San Francisco – genius. Sheer genius. Again, no words! Retailing at its highest art form here [see images below].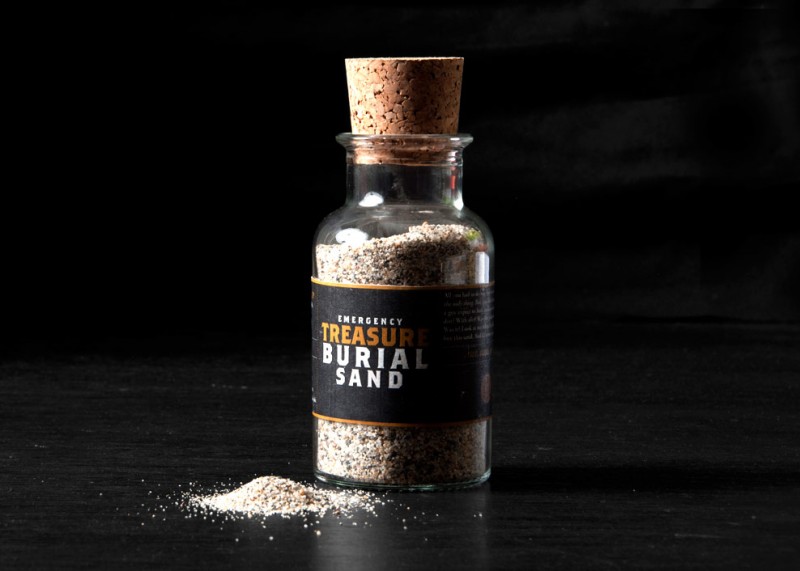 6. Camargue in Brisbane for its Queensland edit of the European clothes I adore, but edited for summer-wearing and set in a classic, neutral and not overly-designed boutique setting. It lets the clothes do the talking.
7. First Dibs – the online interiors auction house. The real store is on Lexington in NYC. Totally incredible and it almost makes you woozy!
8. The Tinsel Trading Co. In New York it's one of my first stops – I could go there every day for a year and find something in there that I had not seen the day before! Expect trinkets, ribbon, garlands – actually expect none of that – as it's that kind of place [see images below]!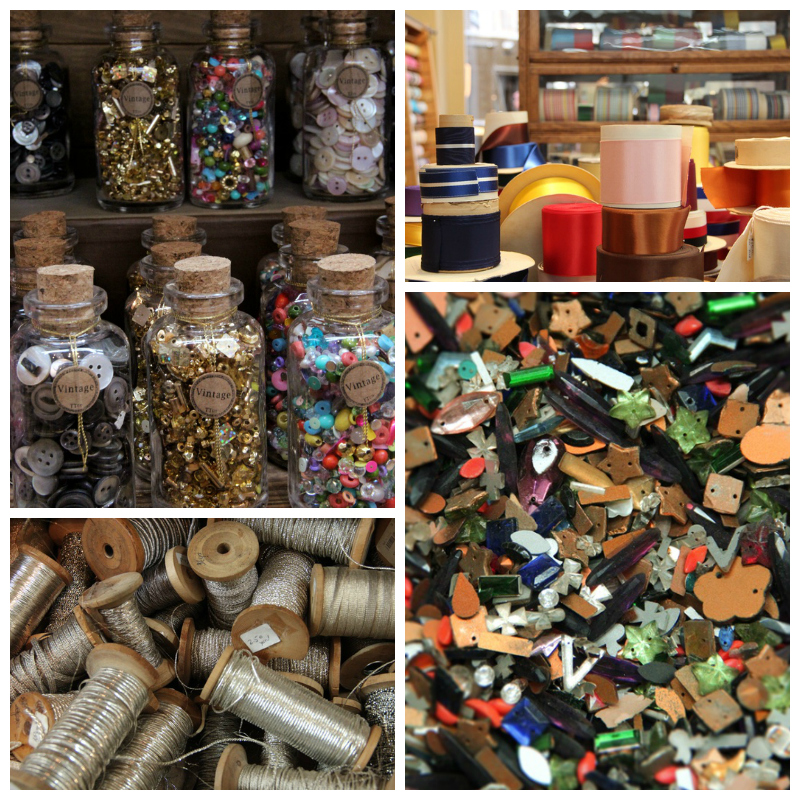 9. March in San Francisco. I don't have words for how perfect this kitchen/gift/lifestyle shop is. I hate the word "lifestyle" but in March's case it really is a life I covet. Everything – and I mean everything here is beyond. Utterly beyond.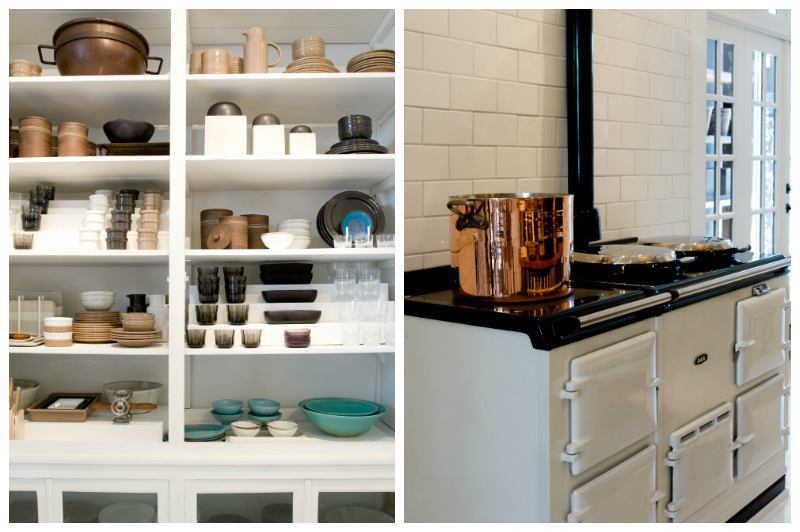 It's almost Christmas and I'm dying to know what you're doing for a Christmas tree this year.
I do a year on and a year off – so this year I am blindfolding my family – seriously – and taking them away on a surprise out-of-town Christmas. Just us. No tree. We are packing the kids' bags without them knowing and I can't wait to see their faces when we get to our destination!
I've sent a small tree and their gifts up to said destination so it's going to be a year of surprises. Last year I did a faux tree but highly doused in mercury and silver and pewter decorations and a lunch with all the trimmings, with a day-before-Christmas party!
Year on/year off works so well for me. It gives you the energy needed to deliver a great Christmas and a rest when you need it! I love all trees and decs – even the bad ones! There is nothing bad about this time of the year, I make no style judgements.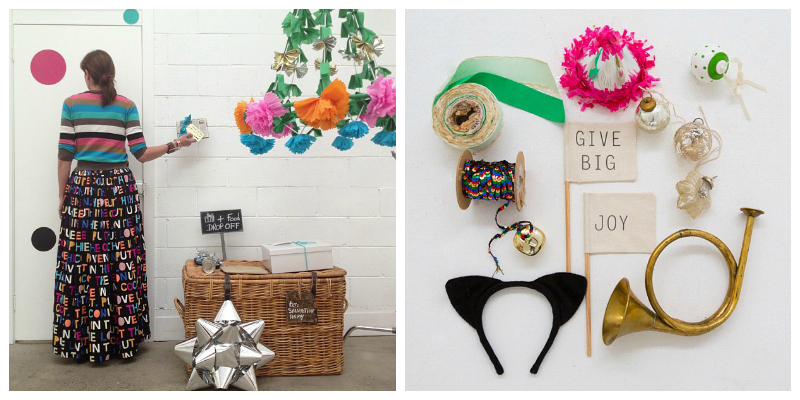 This year at our studio we have erected a paper chandelier by Lu Lu Lucky and we are asking people to place wrapped gifts under it along with tins of food they can spare for The Salvation Army. Christmas for me only works when you can shine a kindness light.
Thank you Megan!
Click here for a Wee Birdy Sydney map, showing Megan's favourite shops.
Things I love by Megan Morton is AU$49.95 and can be found in all nice shops and book stores right now. It would make an amazing Christmas present and you can also buy it online from Booktopia. You can find Megan Morton online right here.