What to order now for Christmas: Little Branch cards
I'm always fascinated by Australian interpretations and portrayals of Christmas. When we're not pretending we're living through a northern hemisphere winter complete with snowflakes, icicles and sleighs, we roll out Aussie Christmas cliches of barbecues on the beach and sunburnt Santa surfing the waves. (Weird, because the only people I know who spend Christmas day at the beach are English backpackers – although I do love a late afternoon swim after everyone has recovered from their post-lunch naps.)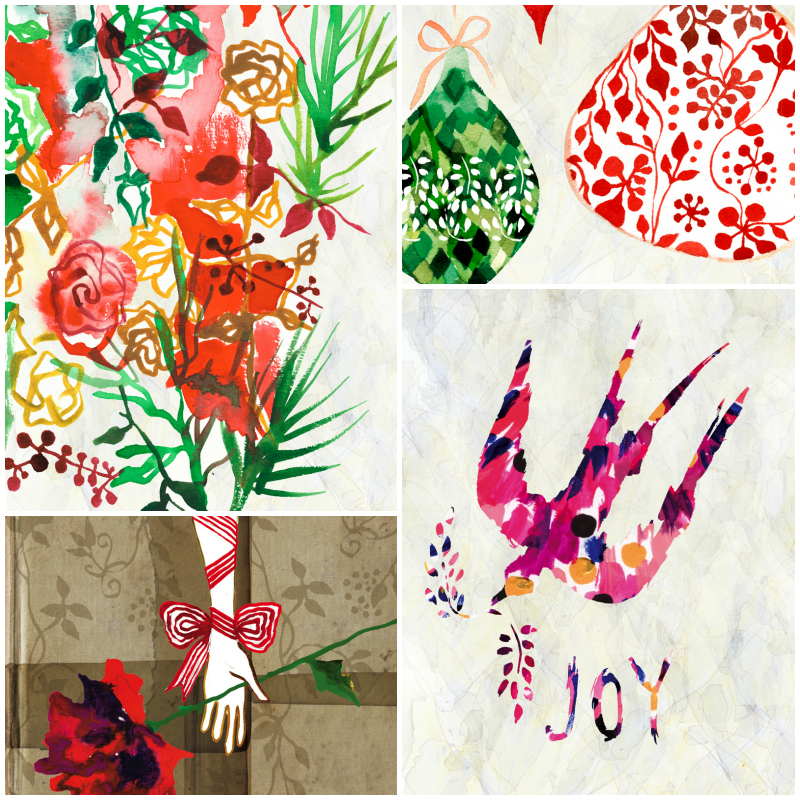 Maree Oaten and Anna Johnson are the creatives behind the Sydney-based art and design studio, Little Branch, and they've called their collection of cards for 2012 'A Mythic Bush Christmas':
"Cicadas are screaming, sunlight is streaming and we're all dressed up with somewhere to go. Lit up like a Christmas tree drinking champagne out of a chipped tea cup, where did the time go and who do you love? It's time to tie a red ribbon round your wrist to forget me not and gift wrap your devotions."
While the colours in Little Branch's designs are big, bold and vibrant, reflecting the brilliance of Australia's summer flora, the illustrations are rather whimsical and romantic, with young lasses in Christmas-tree frocks and candy-striped stockings.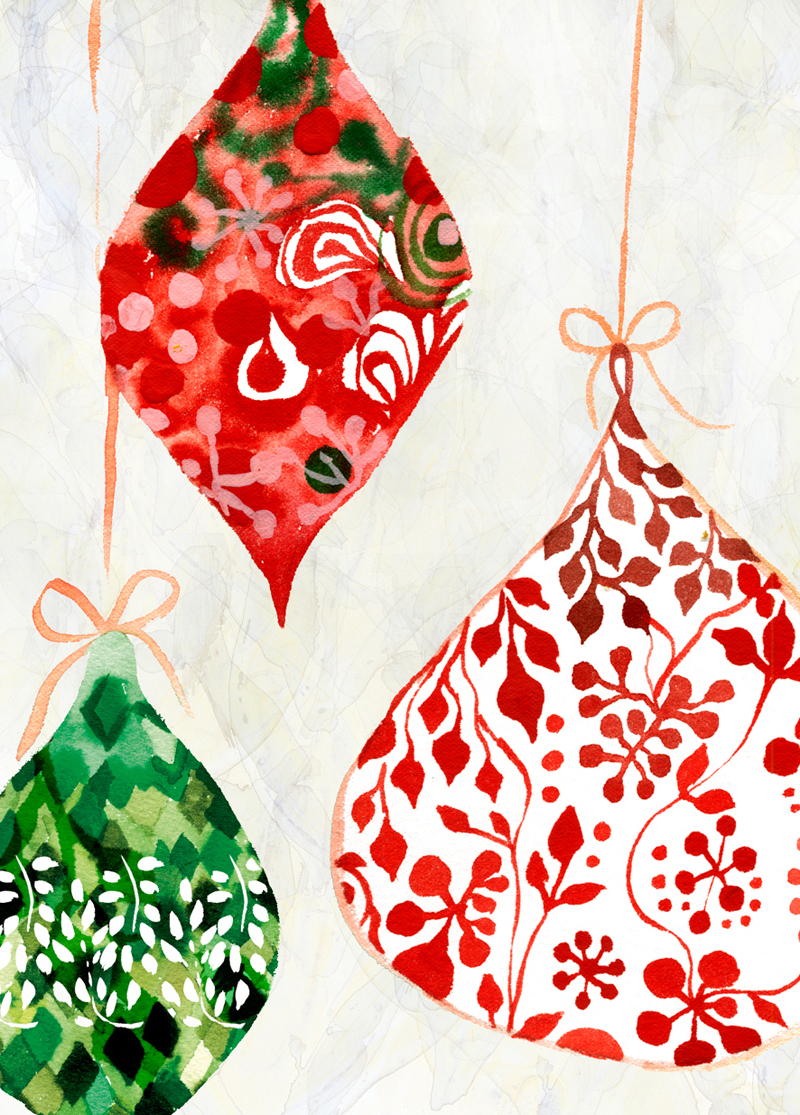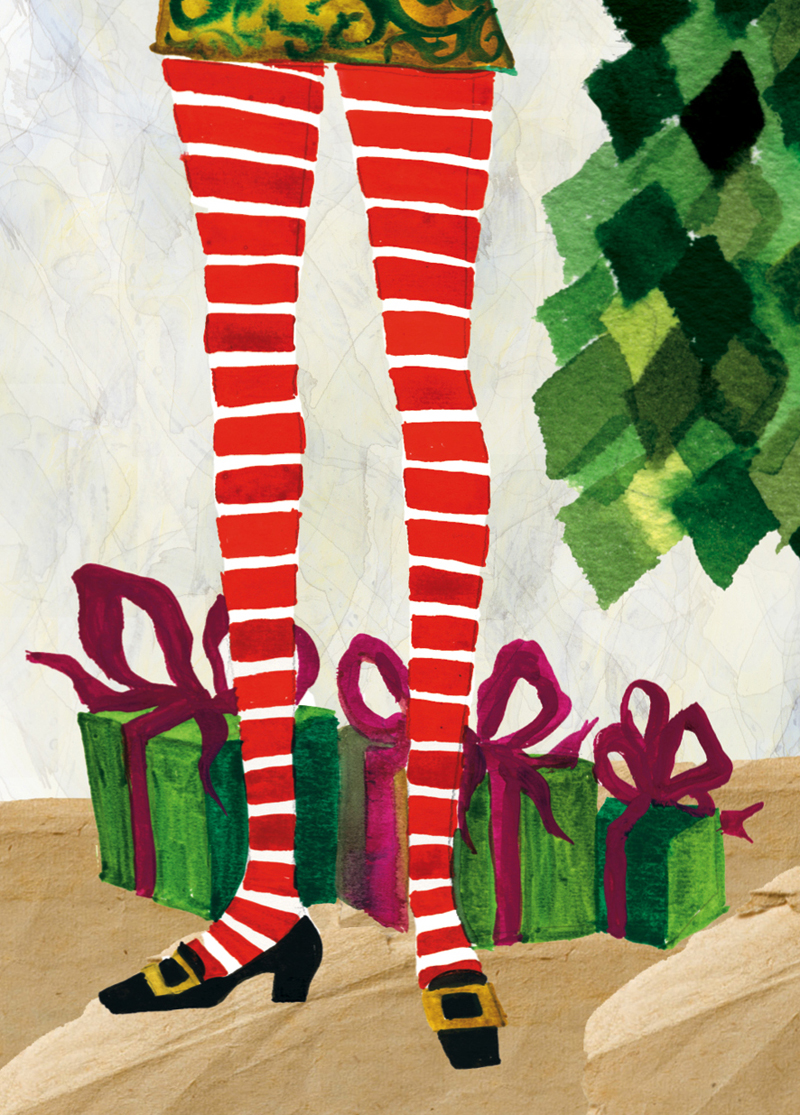 The 'Little Branch Cards', AU$5.50 each, are printed on chlorine free, 100% recycled paper and made entirely in Australia, while the smaller 'Miss Miniature Cards' are priced at AU $3.50 each. They're perfect for sending some a wee bit of Aussie Christmas cheer around the country – and abroad.
Disclaimer: Little Branch is a Wee Birdy sponsor, but this is not a sponsored post. I just happen to dig their work, and hope you will too!