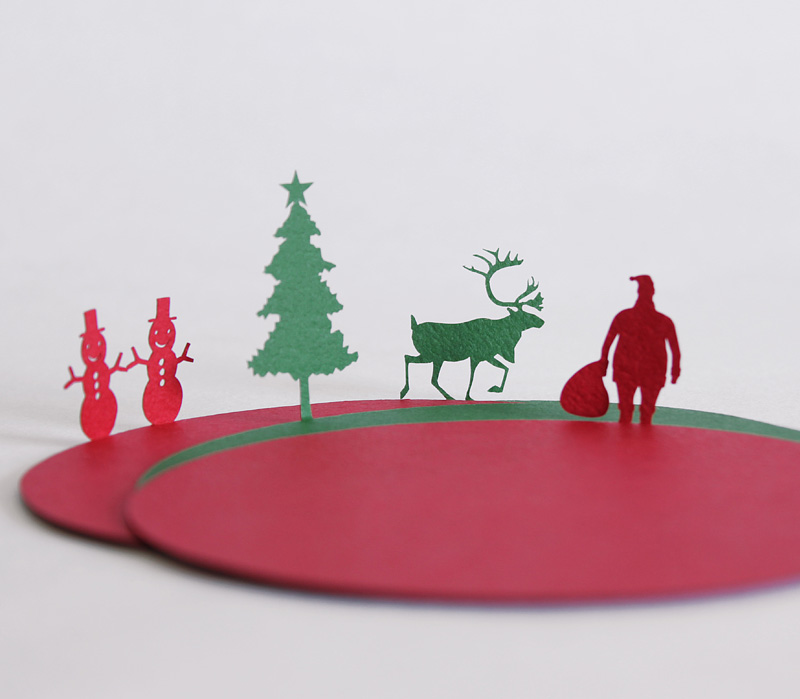 What to order now for Christmas: Cards and goodies from Upon a Fold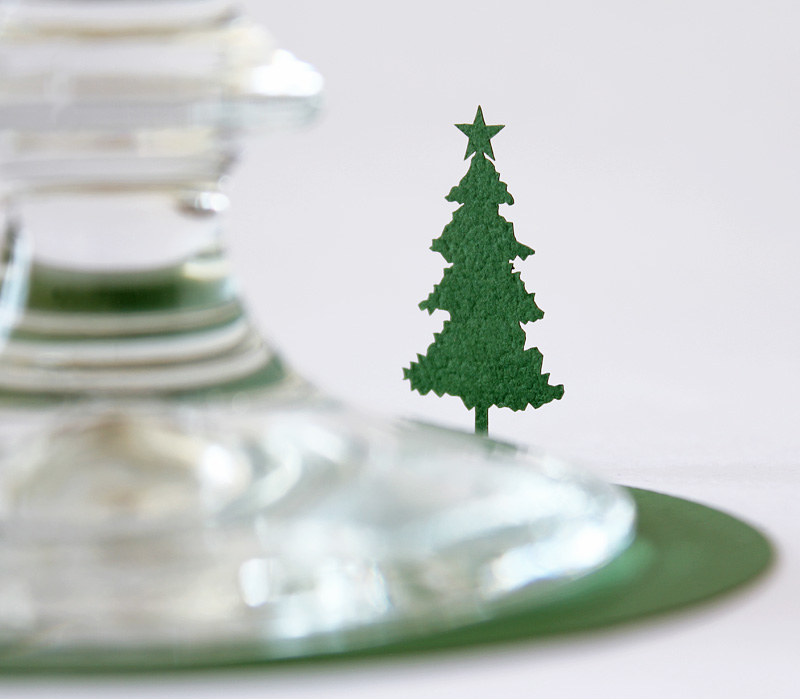 I've blogged about the plethora of paper ephemera and stationery goodness at Sydney-based online shop Upon a Fold before, and at Christmas they really have a knack for tracking down the most unique cards and stunningly beautiful decorations from around the world. Here's my edit of their new Christmas range:
These delicate paper-cut coasters (see above) come in a set of four tiny festive designs. Along with the perfectly-cut Christmas tree, you'll also get a miniature deer, Santa and snowman duo. They are designed by Naoki Terada from Terada Design in Japan, and they're priced at AU$12.95 for a set of four.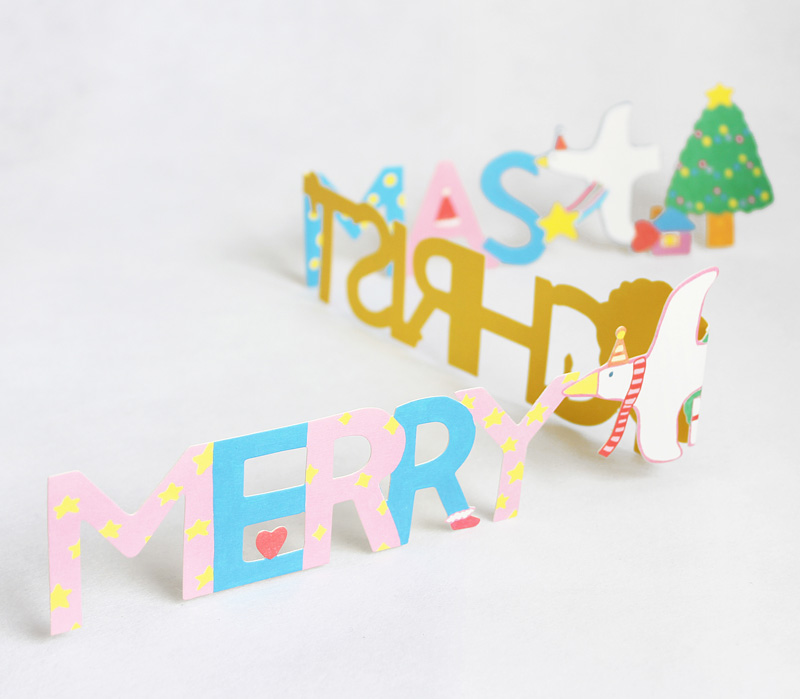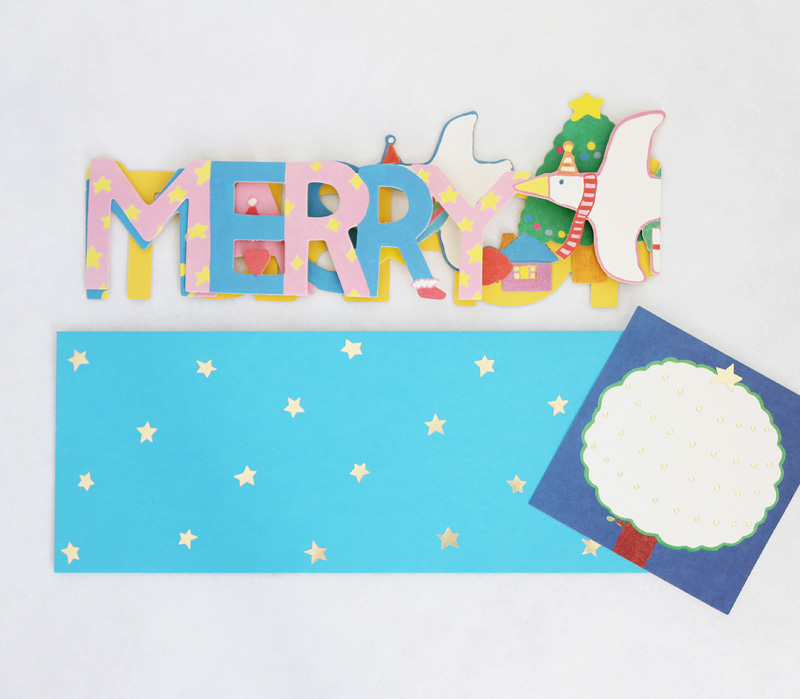 Don't you love a card, gift and decoration folded into one? Perfect for overseas presents! This 'Merry Christmas' card (above) folds out to make a long festive banner, which would look great on a mantle or windowsill. Merry Christmas Decoration and Card, AU$6.95.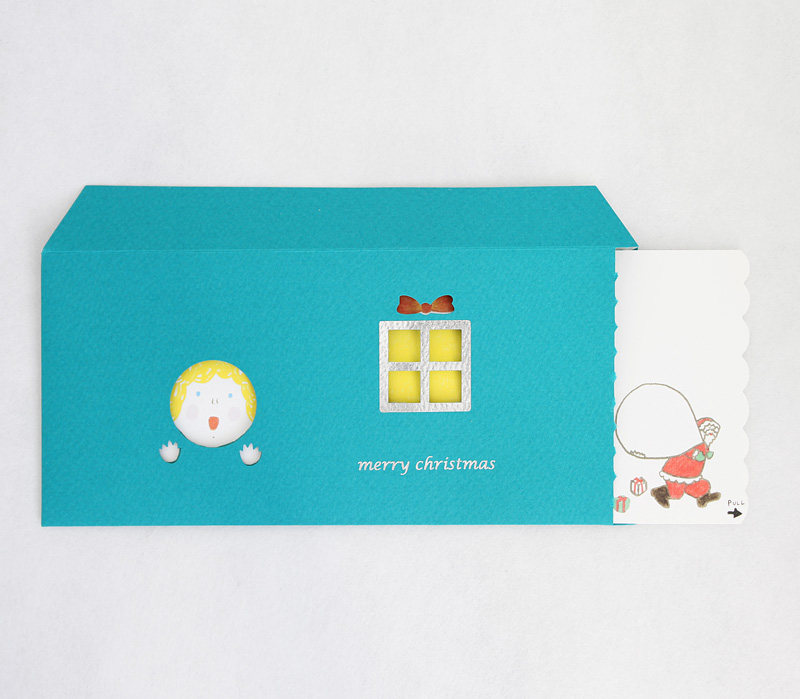 This super-sweet Japanese card (above) has peek-a-boo windows and beautiful details that transform and tell a Christmas story as the envelope is opened and the card is read. Santa's Surprise Card, AU$6.95.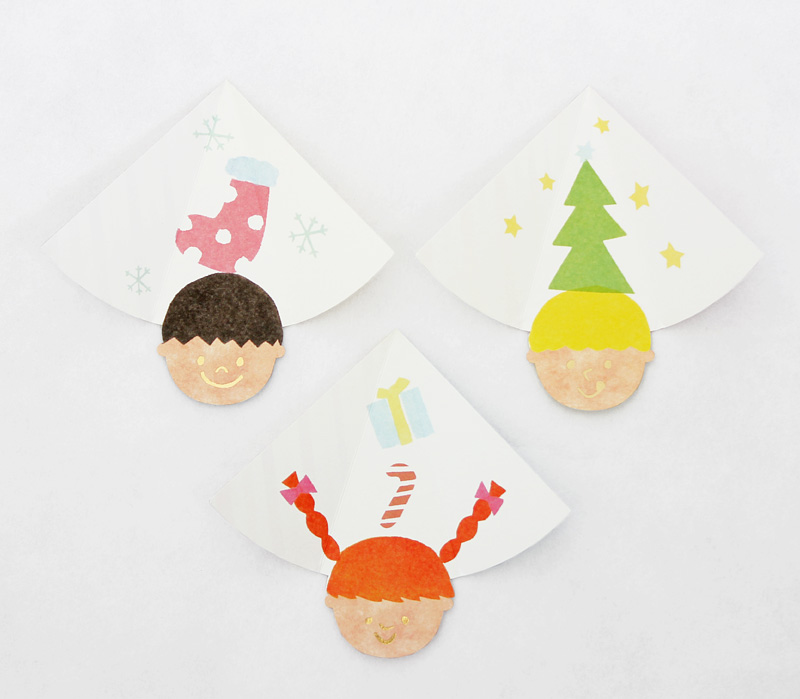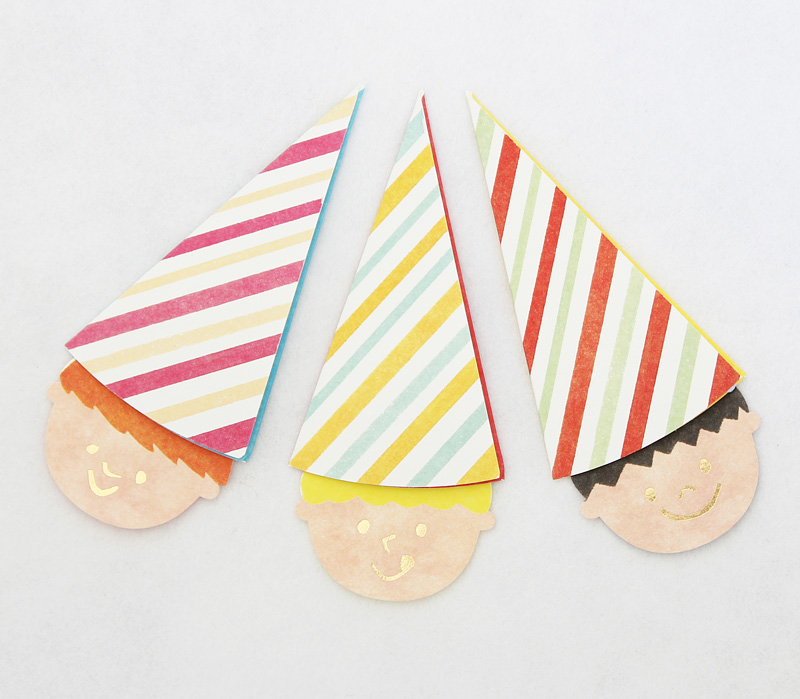 These party hat kids are way too fun, and they can be used as gift tags or Christmas decorations. Let's Party Christmas Cards (Set of 3), AU$8.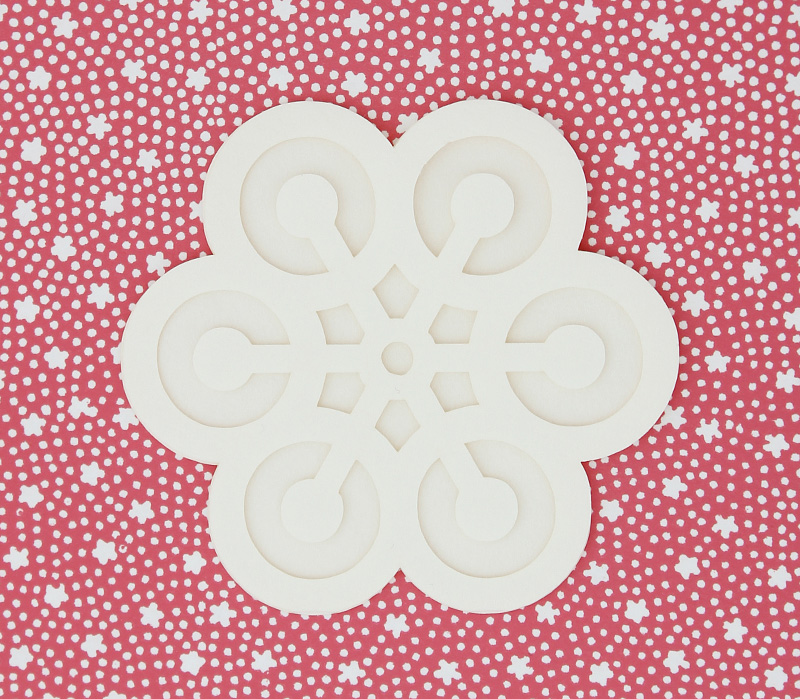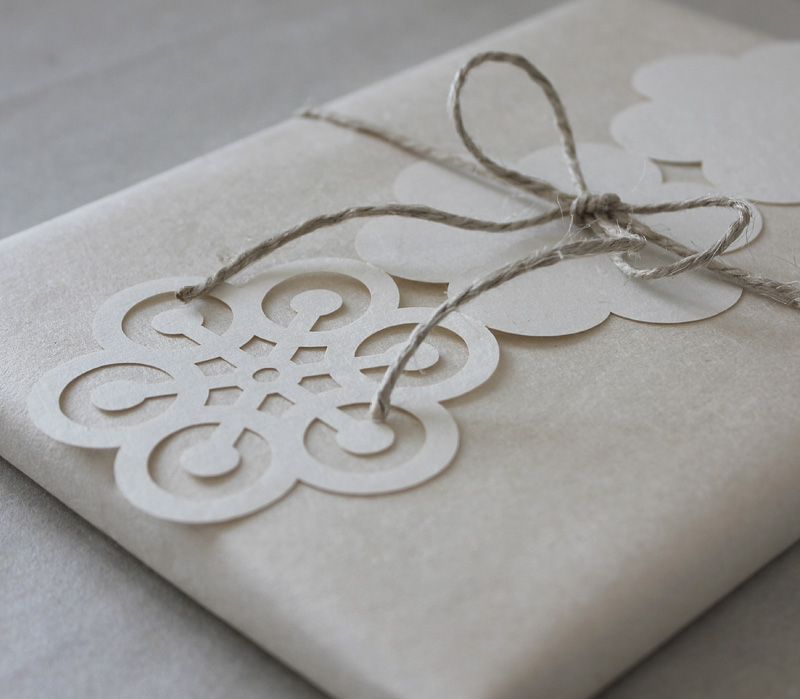 Designed by Miya Suwa and made in Japan, this washi snowflake card (above) can also double as a delicate ornament for the tree. Snowflake Washi Ornament/Card, AU$7.50.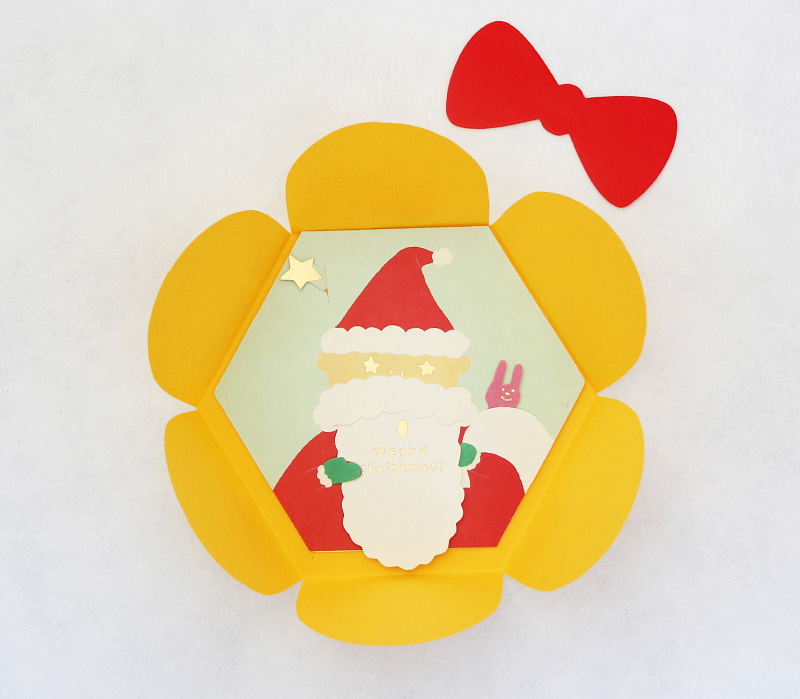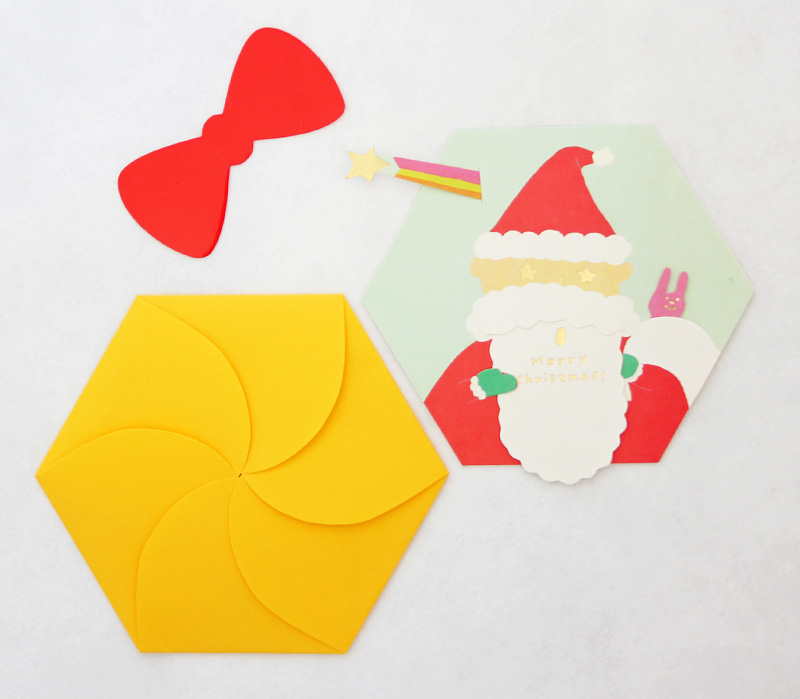 Any card which involves pulling Santa's beard to reveal a secret message (above) is OK by me. Lots of fun interactive features for kids who love little details. Sunshine Santa Card, AU$6.50.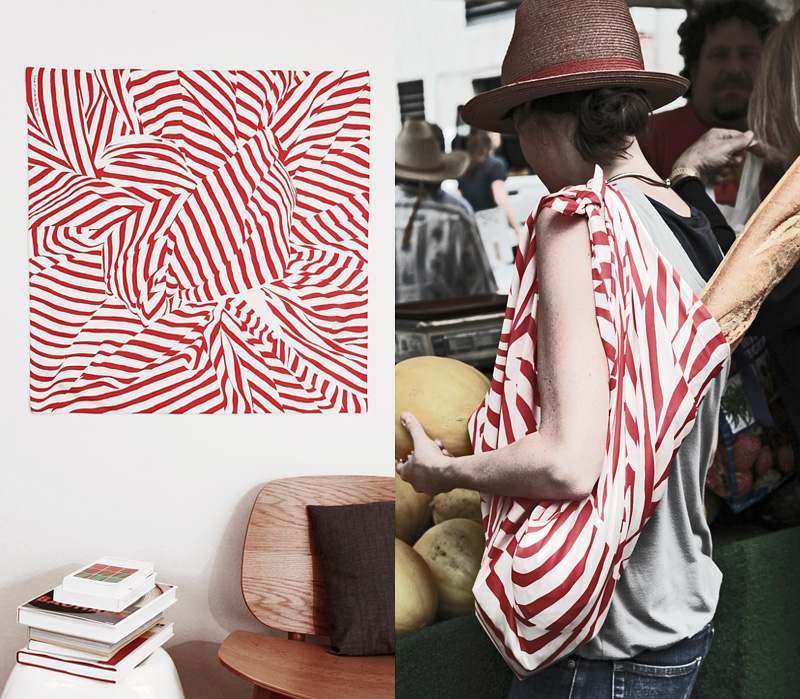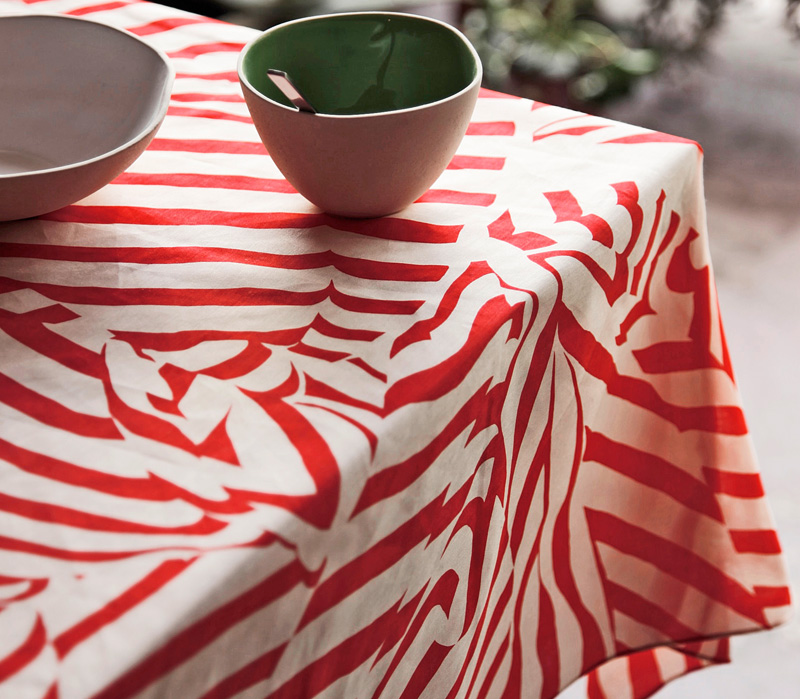 This stunningly beautiful hand-printed furoshiki is a collaboration between Lucinda Newton Dunn and The Link Collective. Furoshiki are a traditional Japanese wrapping cloth and it can be re-used in myriad ways, from a chic scarf to a festive tablecloth, which makes it the ultimate eco-friendly giftwrap, really. Red Stripe Furoshiki, AU$58.