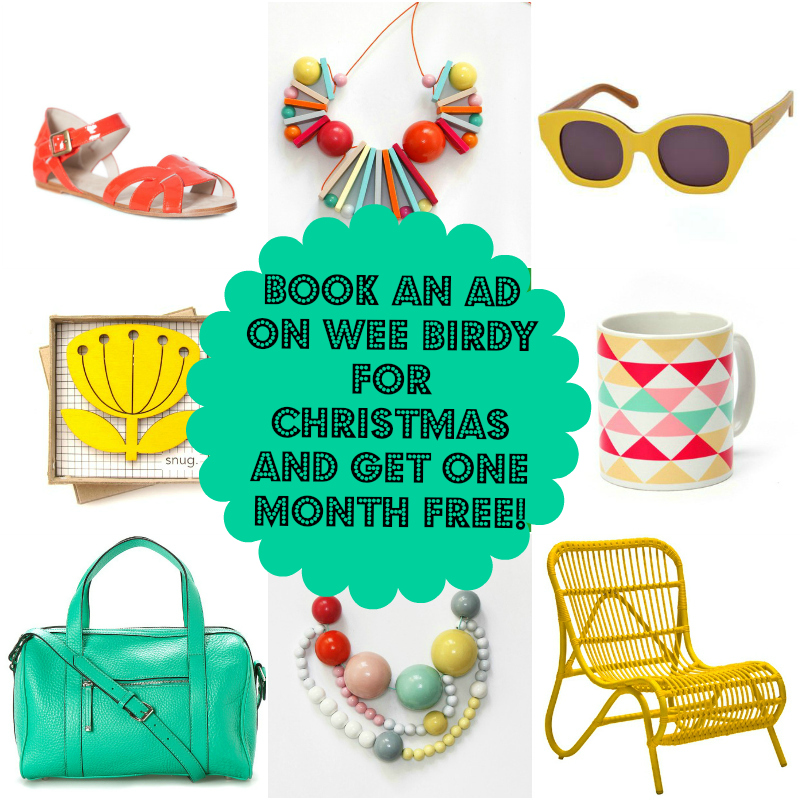 Wee Birdy's Christmas ad bookings are OPEN!
It's been a busy few weeks here at the Wee Birdy nest, with plans for Christmas blogging well and truly underway. I really love curating my Christmas Gift Guides – it's like my annual edit of the best and brightest stuff around. I actually start work on them early in the year – so it really is a labour of love.
And then there is my annual Christmas Cracker round-up (can you believe I missed out on pulling a cracker on Christmas Day last year? Travesty!) as well as my guide to all the prettiest and twinkly-est decorations around. There will also be Christmas crafts, Christmas food, and a peek into my Christmas decorating at home. I'd love you to join in the fun.
Traditionally, Christmas is a VERY BUSY time on Wee Birdy, and I was blown away last year when unique visitors increased by a whopping 78.57% during the period of November 23 to December 23, compared to the previous month (October 23 – November 22)*. And visits increased overall by 81.7%*. Wowzers!
This year, I'm offering a very special deal: book an ad space RIGHT NOW, and your ad will go live until December 31, 2012. So if you book an ad today, you'll effectively get one month of advertising free. Of course, I'll be taking bookings throughout November and December, but it really will pay to get in early.
Interested? I'd love to hear from you. Click here to email me and I'll send you the Wee Birdy media kit and special Christmas rate card. Can't wait!
* Google Analytics. Email me for a screenshot of last year's stats!