A wee birdy week, in pictures
According to Instagram, my week looked like this…
I made a last-minute makeshift Halloween costume for my 20 month-old toddler. We already had a lion's hat from IKEA, so I crafted a matching mane/bib out of three different squares of felt. I traced around a mug to make the neckline, and then I used scissors to cut different lengths of fringing. I layered them on top of each other and fastened it at the back with a safety pin. Too easy and it took all of three minutes. He loved it.
I went to my first ABCD meet-up (Artists + Bloggers + Crafters + Designers) on the weekend, which was held at the lovely Polli design studio in Sydney. It was a 'sweet treat' Pot Luck, which resulted in a table groaning with cakes and slices and biscuits. I ended up leading an informal chat session about privacy on Instagram. Can't wait 'til the next one.
Sydney is in bloom at the moment! Bougainvilleas, hibiscus and jasmine spill over front fences and brick walls, while this year's jacarandas are putting on a magnificent show. So beautiful.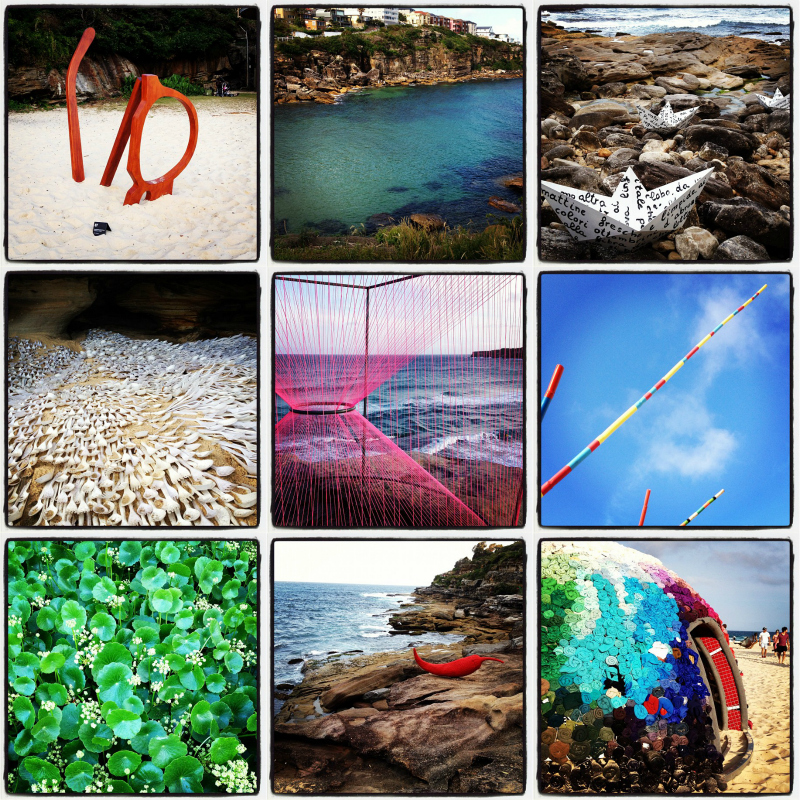 I also tackled the coastal walk from Coogee to Bondi and caught the final day of the incredible Sculpture by the Sea, which is an annual exhibition in Sydney. There was a really fabulous line-up this year, and I also loved hiking along the cliff tops of six magnificent beaches and bays. It's been many years since I've done the walk (with London, pregnancy and bringing up baby being the major distractions) so I immensely enjoyed taking in the spectacular natural beauty of this major Sydney must-do.
Tell me, what have you been up to? Has anyone else seen Sculpture by the Sea?