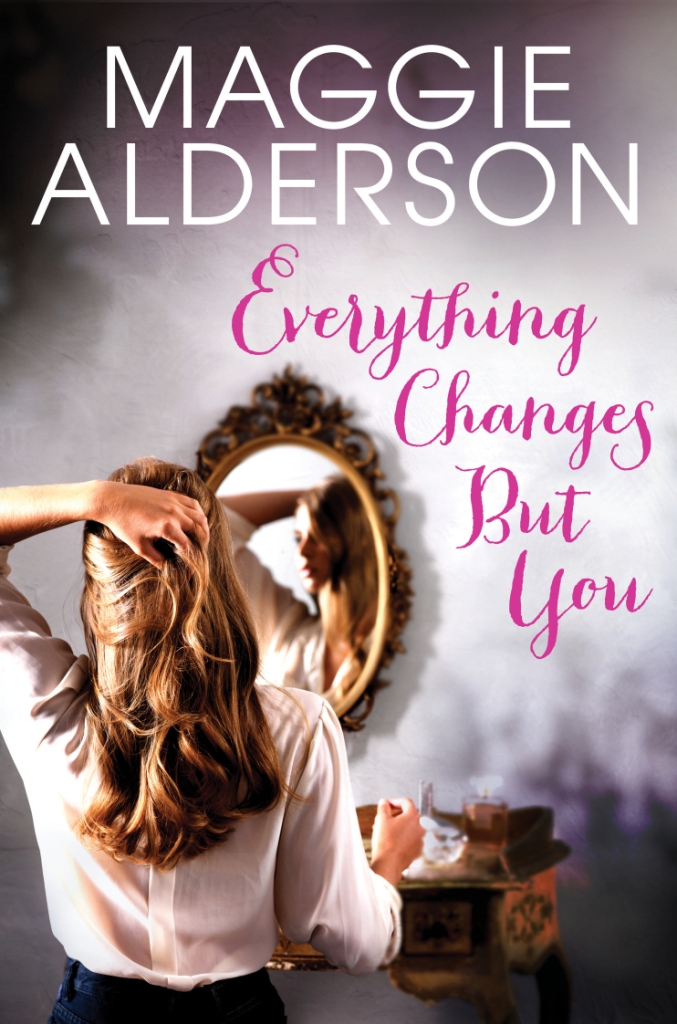 Don't miss: Maggie Alderson

Australians all, let us rejoice, for the marvellous Maggie Alderson is in town. She's here to launch her latest book, Everything Changes But You, which is her seventh novel to date.
Like so many others, the ladies in my family are devoted Maggie fans, and I can recall many conversations over the past decade that have started with, 'did you read Maggie Alderson on the weekend?'
So what's so good about Maggie? For starters, she's an absolute authority on fashion and style, and Maggie brings a wealth of experience, maturity, education and – most importantly – good humour to the topic. This is no small achievement, given that so much of what appears in our fashion mags is either pithy, uninformed commentary that takes itself too seriously, or lacks any sense of expertise or knowledge of fashion history.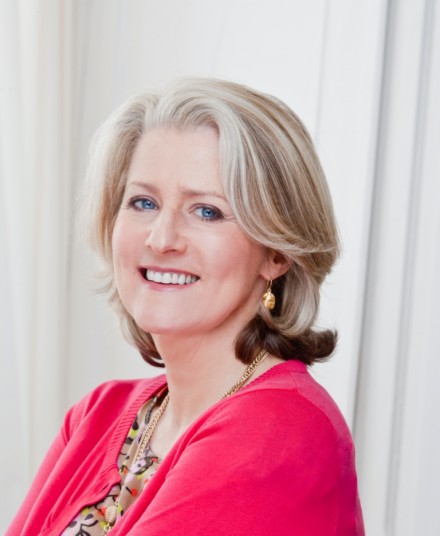 Maggie also knows how to tell a good yarn, the kind of story that's filled with familiar characters and local settings, such as the "high maintenance" women that populate Sydney's Eastern Suburbs who "seemed to get their hair and nails done every day", swim at Nielsen Park and live in "absolute waterfront" properties.
I remember reading Pants on Fire, a story about an English magazine editor living in Sydney's Elizabeth Bay and working at the major publishing house in town at the same time that I was also living in Elizabeth Bay and a magazine editor at a very similar-sounding major publishing house in town. Apart from snorting at the Sydney in-jokes, fashion references and descriptions of local haunts, it was a compelling love story and utterly hilarious.
I also appreciate Maggie's attention to detail, right down to her English decorator's "droopy pastel-coloured Ghost skirts and cardigans" in Mad About the Boy (2002) which were "all spot-on in London" but seemed glaringly out of place in Sydney's glitzy social circles. And I loved the sound of Antonia's motley yellow jug collection, which she imagined "would make a wonderful group on a table, sitting on the old linen tablecloth, hand-embroidered with primroses, that I had found the day before in a charity shop in Bondi Junction." Sounds pretty good to me.
I haven't read her latest novel but it sounds right up my alley. Read the press blurb and you'll now exactly what I mean:
Everything Changes But You tells the story of three women: Hannah, in her thirties, is happily married to Matt and living the cool life in London's East End but struggling to reconcile motherhood and her glamorous job as a beauty editor. Her mother, Marguerite, patiently copes with an alcoholic, abusive husband and wonders if this is all her life has to offer. While Matt's young cousin, Ali, is starting to feel lost looking for love in a strange city.
Things start to unravel when Hannah becomes certain they'd be much better off down in the English countryside with her family – and Matt's mum needs them with her, back in Sydney, 17,000km away. All of them have unsettling secrets and while some are better shared, others might be best left unspoken. The problem is knowing which are which.
In this very modern story of three women's search for a place to call home, Maggie Alderson, in her most sophisticated novel yet, crosses continents and generations to explore how we find happiness – and whether love can survive betrayal.
Can't wait to get my un-manicured hands on it! If you want to catch Maggie on her Australian book tour, you can find her on these following dates:
Brisbane – Thursday 25 October, 6.15pm
Mary Ryan, 40 Park Road, Milton
Ticket $5, includes refreshments.
To book, please call 07 3510 5000
Melbourne – Tuesday 30 October, 7.00pm
Matilda's Books, 15 Hamilton Place, Mount Waverley
Event is free, but bookings essential on 03 9888 1433
Melbourne – Wednesday 31 October, 6.30pm
Readings Hawthorn, 701 Glenferrie Rd, Hawthorn
This event is free, but you must book on 03 9819 1917
Canberra – Thursday 1 November, 6.00pm
Paperchain, 34 Franklin Street, Manuka
This is a free event, but please book on 02 6295 6723
Bowral – Friday 2 November 10.30am
Bookshop at Bowral, at The Gibraltar Hotel, Cnr Centennial Rd & Boronia St, Bowral
$20 per person, includes morning tea. To book, call 02 4862 1634
You can also follow Maggie on Twitter @MaggieA.