What to buy right now: Brights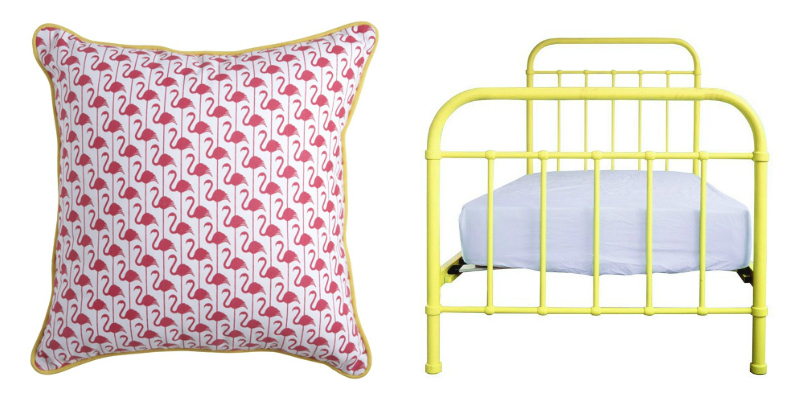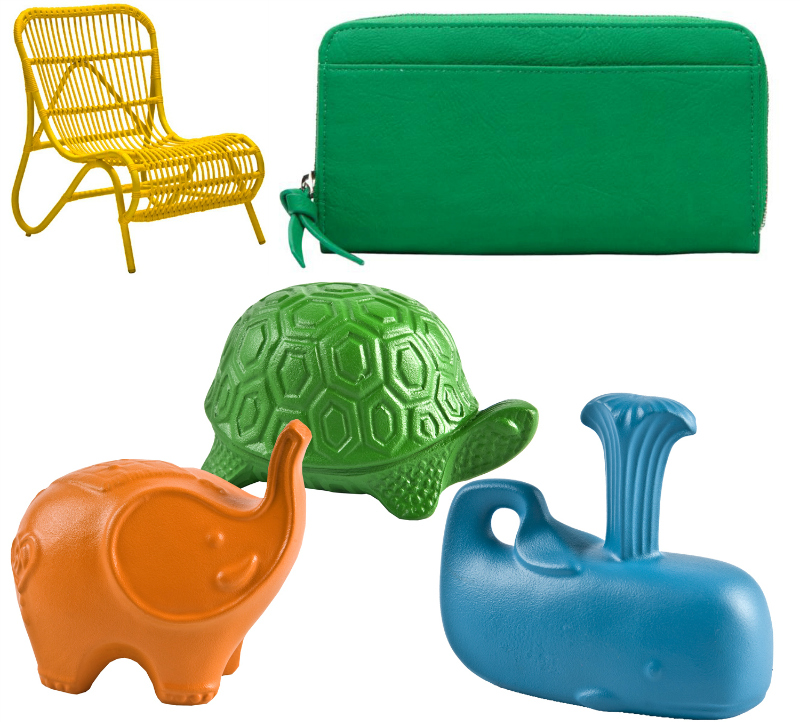 Boring old beige begone: brights are back. And they're easier than ever to work into your wardrobe or home, no matter how safe and neutral they may be. Here are my favourite bits and pieces for clothes, accessories, furniture and home decor, starting at $10.
Clockwise from top left:
Stripe tank dress, AU$129 from Country Road.
IKEA PS 2012 blue stool, AU$49.99 from IKEA.
IKEA PS 2012 green easy chair, AU$199 from IKEA.
Colour-pop metal bed in yellow, AU$620 from Lark.
Emerald bella wallet, AU$34.95 from Sussan.
Jonathan Adler giant erasers, £12 from Heal's.
Pink marcie bag, AU$59.95 from Sussan.
Citrus floral necklace, AU$29.95 from Sussan.
Linen peg leg pant, AU$69.95 from Sussan.
IKEA PS 2012 cushion cover, AU$10 from IKEA.
Weekender occasional chair in yellow, AU$229 from Freedom.
Flamingo all over cushion, AU$29.95 from Freedom.