Frock on Friday
Some of you have asked for some plus-sized options for Frock on Friday, so I've turned to Clements Ribeiro's clever new collection for UK plus-sized label Evans for inspiration. This is the London-based designers' second collection for Evans, after their triumphant Spring/Summer collection earlier this year which sought to slash accepted fashion cliches for plus-sized women. Clearly, they're on to a winner.
Clements Ribeiro's (northern hemisphere) autumn/winter collection for Evans sees a return to their signature prints (traditionally a no-no for curvy shapes) with a line-up of some cracking frocks. If you're after a classic LBD that works between seasons, look no further than this crepe LBD (above). The supremely flattering cut features a v-neckline and a bang-on-trend peplum. It's available in sizes 14 to 32. Swan by Clements Ribeiro Debra dress, £75 from Evans.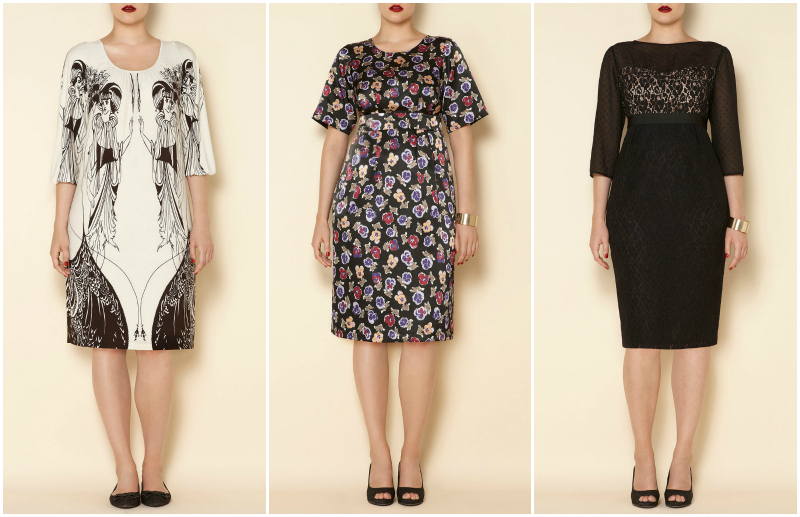 However, it's impossible to ignore the fabulous prints from this collection, including (below, from left to right) Swan By Clements Ribeiro Placement Print Salome Dress, £95; Swan By Clements Ribeiro Pansy Print Betty Dress, £75; and Swan By Clements Ribeiro Lace Grace Dress, £95. Clements Ribeiro for Evans.