2 Comments
Did you watch the Opening Ceremony of the London Olympics? What did you think? I intended to stay up all night so I could watch it live at 5.30am but I accidentally fell asleep and missed the first two hours. Bugger. Nonetheless, we popped the Champagne at 8am, I joined in some live tweeting with my friends in the UK, and watched the re-run later that day. And you know what? I thought it was PERFECTION!
I really loved the opening sequence tracing the origins of the Thames all the way to London (cue shivers – and the opening beats of EastEnders); bucolic England (ducks! sheep! Maypole!), dancing NHS nurses, the tribute to Great Ormond Street Hospital; the Queen's cameo role (what a jolly good sport, eh?); a flock of Mary Poppins' descending on Voldemort; the Britpot music medley (The Jam! The Who! Happy Mondays! Underworld!); dancers in two-tone A-line frocks; and Kenneth Branagh's turn as a Victorian Caliban, complete with top hat (Caliban's speech from The Tempest is Shakespearean GOLD). In short, job well done Mr Danny Boyle – it was utterly brilliant and beautiful and so very British.
For me, the one image that resonated wasn't that of the Queen greeting James Bond (although that was pretty good, too), it was the rather glorious hill that grew a forest of flags from every competing nation. Magnificence!
The hill was apparently modelled on Glastonbury Tor, which is one of those beautifully mythical sites in Britain that has been occupied by humans since Neolithic times.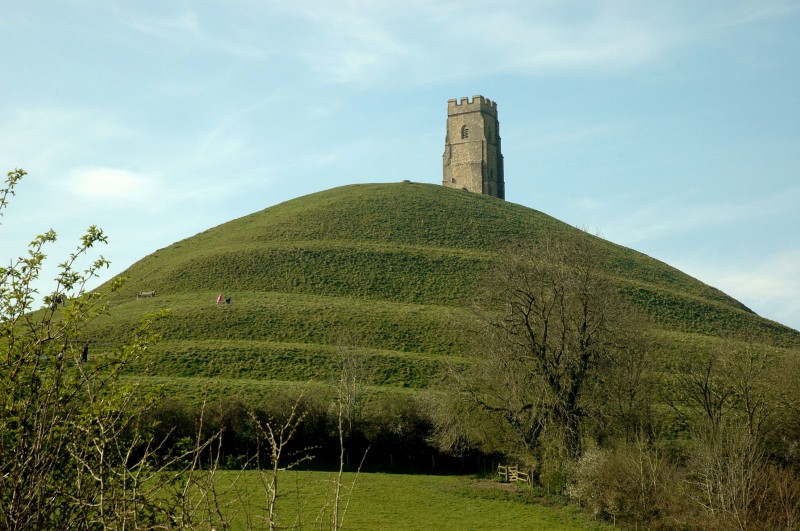 Like many of my favourite places in Britain, it has manifold layers of human history, including Roman occupation, and at various stages throughout history it was a fifth century fort; a medieval church and a 14th century church, as well as the execution site of the last Abbot of Glastonbury Abbey (along with two of his poor monks). It's also associated with Arthurian legend, and may alternately be the site of the Holy Grail or the entrance to Avalon, the land of the FAIRIES.
With that kind of resume, I quickly added it to my ongoing "UK must-visit" list.
What was your favourite moment from the Opening Ceremony?