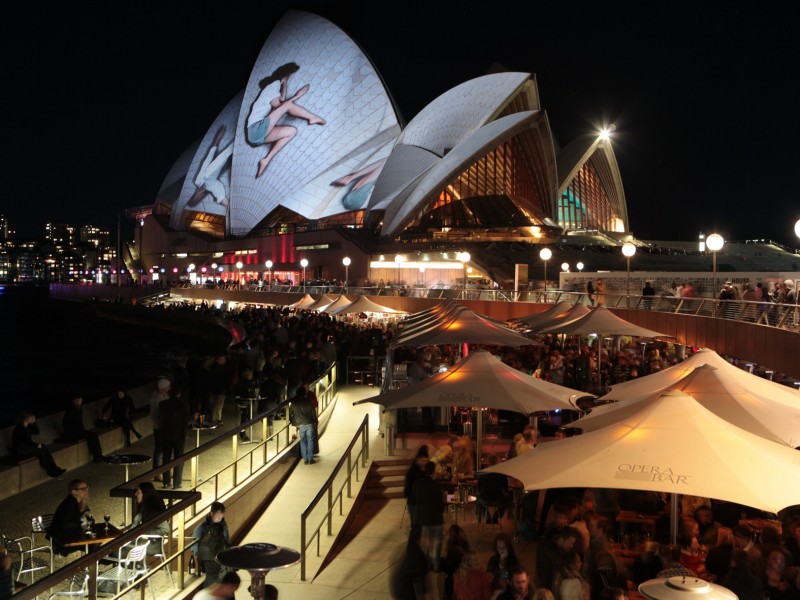 Etsy Success Sydney Competition: Winners announced
I'm delighted to announce that the two winners of the Etsy Success Sydney competition are Claire Wright and Emma Lee. Congratulations – you've each won a double pass to Etsy Success Sydney valued at $200.  I will be in contact with you by email.
p.s. the Sydney Opera House (above) and the Museum of Contemporary Art (below), are just two buildings that have been transformed by incredible light installations for Vivid Sydney 2012. If you're in Sydney at the moment, head down to the Quay before lights out on June 11.