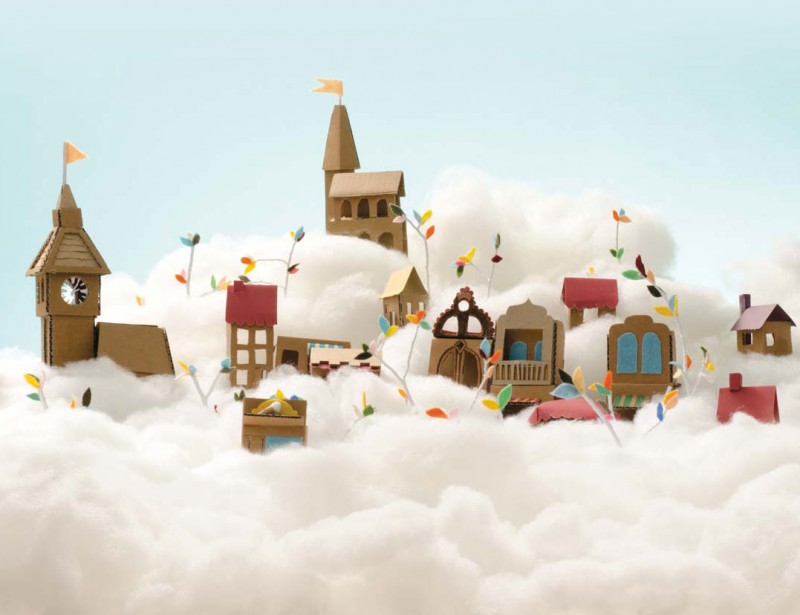 Birdy pick of the week: Owl Know How
Exciting times in Sydney and London this week, birdies. While Jubilee preparations reach fever-pitch in London, Sydney's most iconic buildings are currently ablaze with colour for Vivid, the annual festival of light, music and ideas.
Ranked in the Top Ten global ideas festivals by the Guardian, this year's Vivid Sydney features an excellent line-up of speakers including Cory Doctorow, author and co-founder of Boing Boing; fashion designer Henry Holland; Jake Nickell, founder of Threadless and VICE founder and CEO Shane Smith. There will also be installations and concerts with the likes of Sufjan Stevens and Karen O.
I'm speaking on a panel at Etsy Success Sydney* on Saturday, which is part of the Vivid Ideas program. It's not just for Etsy sellers – anyone with a creative business would benefit from the talks and workshops led by the likes of Frankie editor Jo Walker, PR professional and blogger PottyMouthMama and US Etsy CEO Chad Dickerson.
In celebration of Etsy Success Sydney, I'll be showcasing my favourite Australian Etsy shops this week on Wee Birdy and shining a light on some of our most talented designer-makers.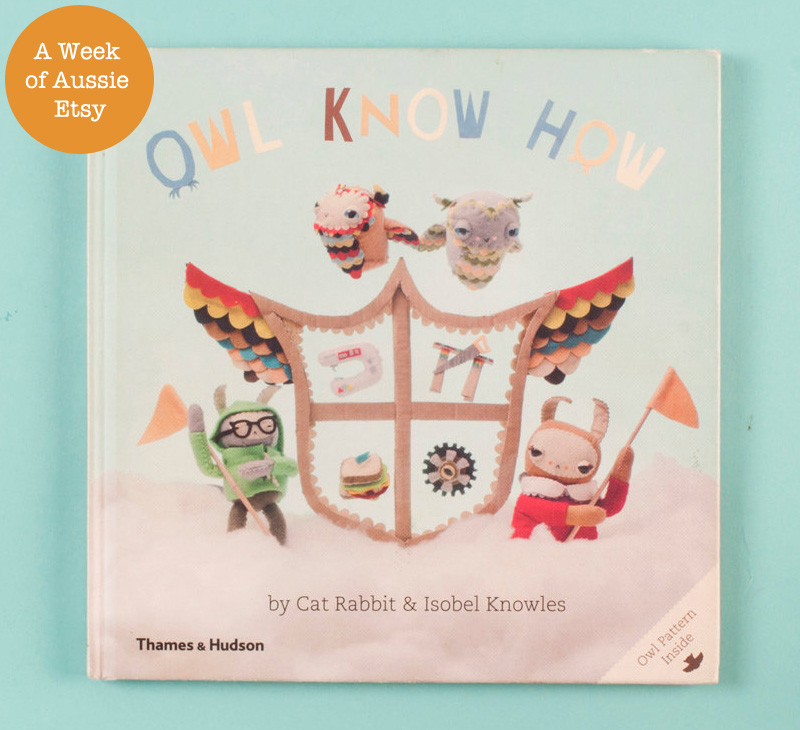 First up is the creative duo Cat Rabbit and Isobel Knowles, who have collaborated to produce this rather crafty and clever children's book, Owl Know How – which is also this week's birdy pick. I've been a long-time fan of Cat Rabbit, whose incredibly imaginative range of felt animals (think hipster rabbits in Jarvis specks and hoodies) and brooches will be featured on Wee Birdy later this week.
In the book, published by Thames & Hudson, Cat Rabbit's felt owls and rabbits come to life with a problem-solving narrative that weaves its way through a whimsical city made of cardboard. The crafty aesthetic is warm and inviting, and the book comes with a pattern and instructions for children to create their own felt owl. You can buy a hand-signed book from Owl Know How's Etsy shop, with a bonus gocco-printed bookplate for AU$26.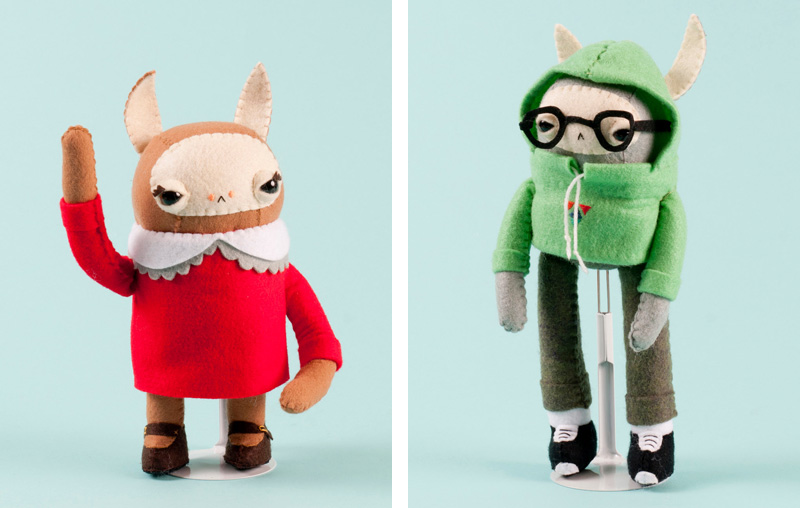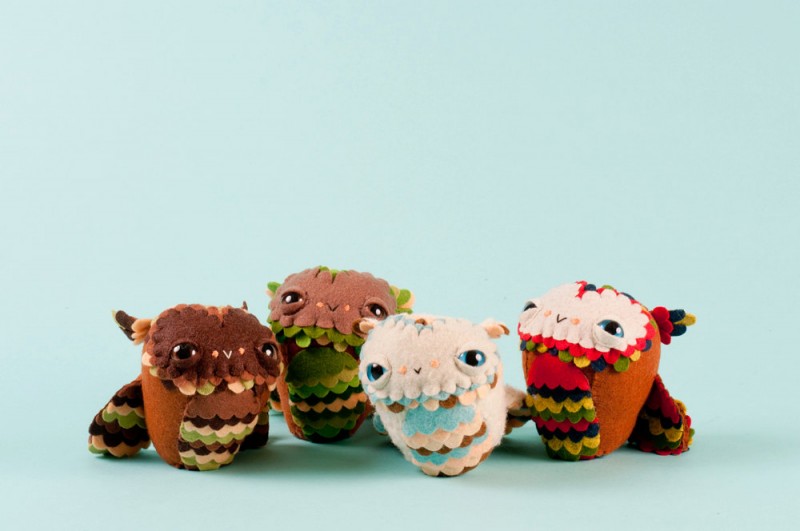 Their Etsy shop also features a very sweet Owl Know How hankie for $15, as well as some very special limited edition hand-made plush characters from the book – Cornelia Rabbit, Orvi and those inimitable owls.
* My competition for two double-passes to Etsy Success Sydney will be announced later today.