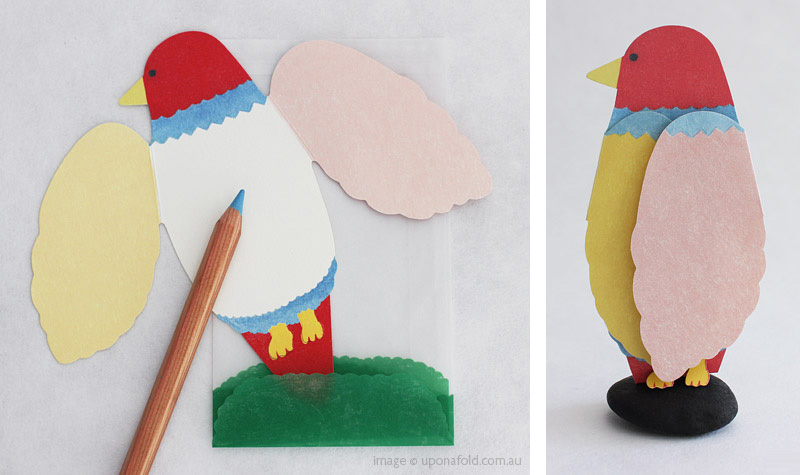 Birdy pick of the week: Upon a Fold cards
For this week's birdy pick I've returned to one of my favourite Sydney-based online shops, Upon a Fold, which showcases an immaculate collection of paper creations from around the world. Stationery nerds will get their geek on over the exquisite range of cards, envelopes and notebooks sourced from Japan and Korea, while design aficionados will appreciate the line-up of architectural paper objects and creations.
I made a bee-line for the beautiful bird-themed cards and envelopes, which are miniature works of art in themselves and can be enjoyed for a long time after they're opened. This colourful little fellow, top (AU$6.95), has die-cut feet so that he stand up alone, or he could be hung as a colourful mobile. And the beautifully-illustrated birds by Japanese designer Ayame Kikuchi, above, would make charming (and relatively inexpensive) decorations perched on a shelf or windowsill.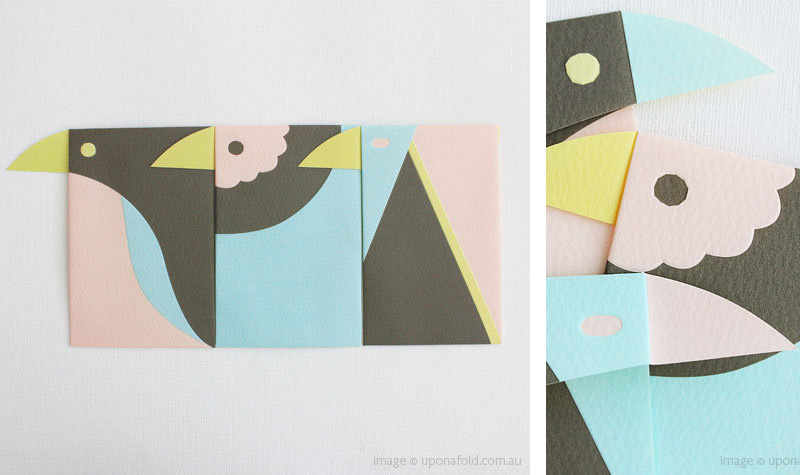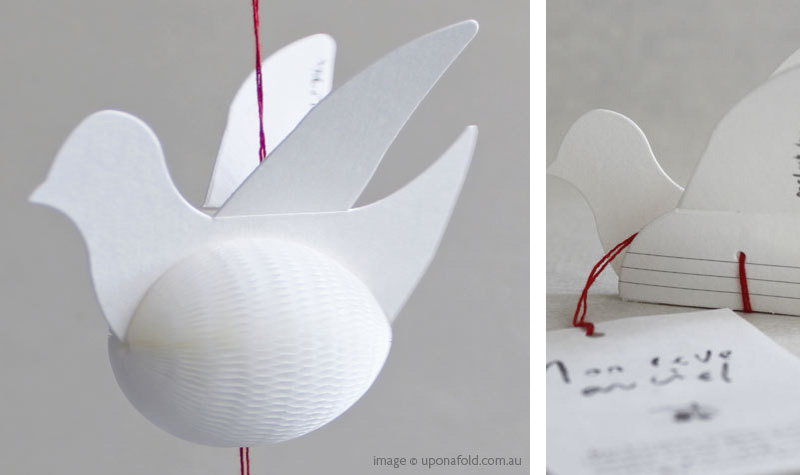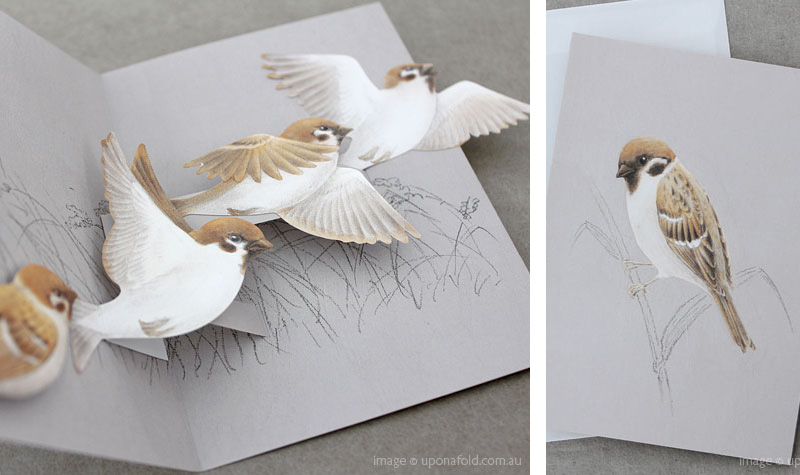 From top to bottom:
Bird card, AU$6.95
Birds card – Java sparrow (2 pack), AU$24.95;
Tori Pochi – Jiro envelope set of 3, AU$9;
Dove card, AU$9.95; and
Tobidustry tree sparrow pop-up card, AU$9.90, all from Upon a Fold.