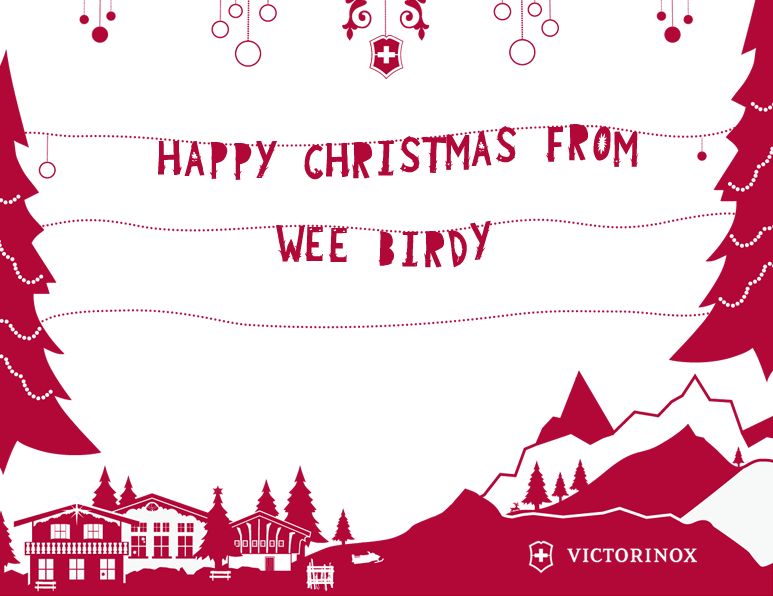 Wee Christmas find: Rob Ryan and Victorinox bunting
Now here's another clever collaboration: British paper-cut artist (and Wee Birdy favourite) Rob Ryan and Victorinox. Have a look at the Vitorinox Tomo website: there are some cool interactive things to play with, including free downloadable Rob Ryan stencils (for beginners and advanced) and a lovely interview with the fabulous beardy-one himself:
They're also running a special Twitter Christmas campaign at the moment. Just tweet someone with a message and #alphabunting and wait a few seconds. Your message will be turned into Rob-Ryan-esque Christmas bunting. Such good fun – have a go now!