Out and about in Sydney: Christmas lights
I really wish I lived on a street that went nuts with their Christmas lights. In fact, that just might have to be my number one criteria for future homes. We drove over to Second Street in Ashbury on Saturday night to watch them switch on the lights. Look at the amazing scenes that greeted us there. Twinkle twinkle!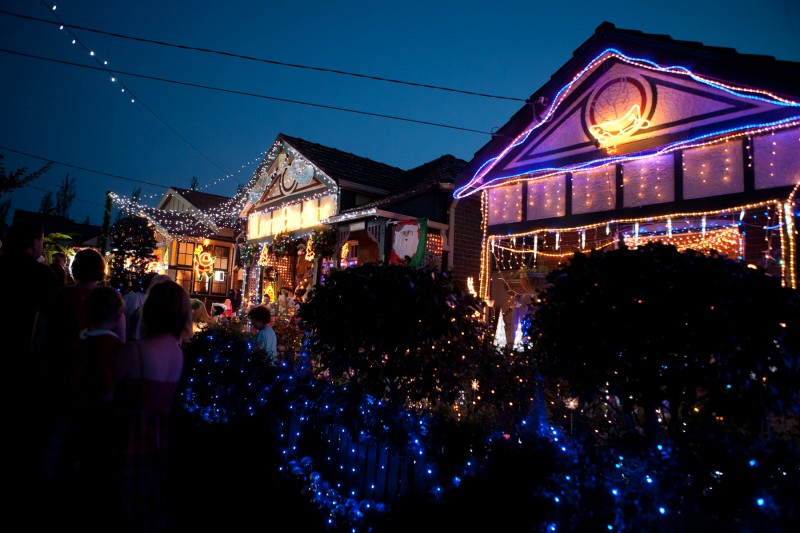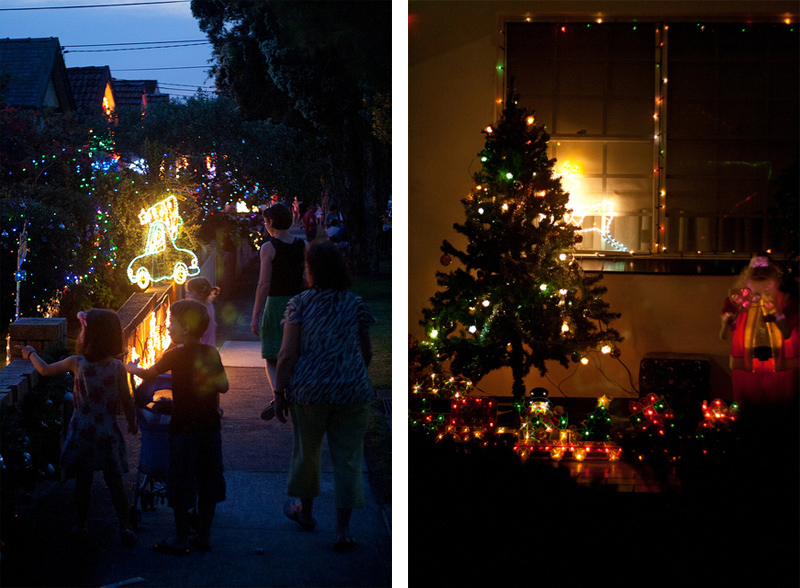 It was being filmed for the Lifestyle Channel, so there were loads of people out on the street enjoying the beautiful balmy night and festive atmosphere. It was one of those Sydney nights that just begs to be spent outdoors, and the air was heavy with the scent of jasmine and some kind of lemony, peppery eucalyptus. Most of the owners had set up tables on the footpaths and were getting stuck into the chardy and chip 'n' dip. Loved it! Enjoy the photos by my awesome brother-in-law, Lucas Boyd (and me)!