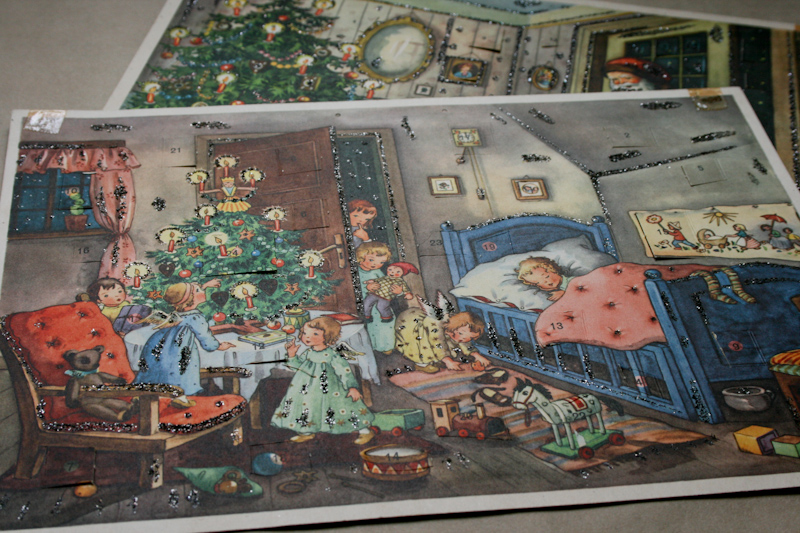 Christmas wee finds: Advent calendars
Today's November 30, which means come morning I'll be digging out the Christmas boxes and opening up the first window on the Advent Calendar. It will also be the first day of summer (here in the southern hemisphere), and it looks like we'll be welcoming it with sub-tropical Sydney showers.
I have such strong memories of Advent calendars from my childhood. My mum did Christmas in a big way, and she built up an incredible collection of European calendars from her travels. A lot of them were fairly traditional with a nativity scene, a scattering of vintage-y silver glitter, and teeny-tiny windows that opened up to reveal a darling Christmas-themed illustration. How I anticipated opening up each window every morning! There were no such things as chocolates waiting to be popped open, although I do remember having one in the late '80s.


1. Eric Carle's Dream Snow Pop-Up Advent Calendar, $8.79.
We also had a wreath of Advent candles on our dining table, which was filled with walnuts or summer's first cherries. And flowers! Just-cut Australian Christmassy flowers, which were always a variation of blue agapanthus, crimson Christmas Bush and – if we were lucky – red and golden Christmas bells. Aaah. It's been a long time since I've spied some Christmas bells. I'll have to keep an eye out for some this season.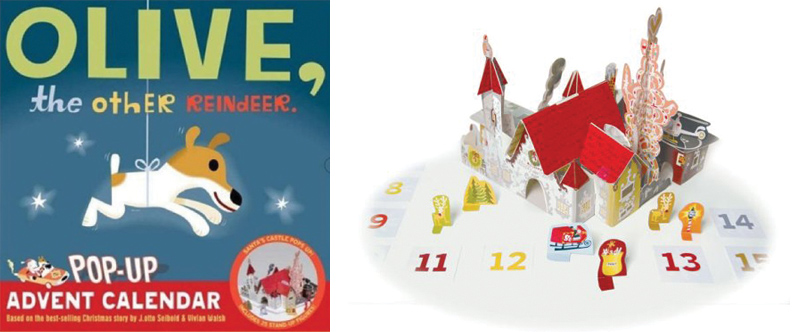 2. Olive, the Other Reindeer Pop-Up Advent Calendar, $9.95.
I wanted Harry to have an Advent calendar to open each morning this year, so Mum was obviously my go-to lady. I've borrowed one of her vintage European calendars with a Christmas nursery theme (see top).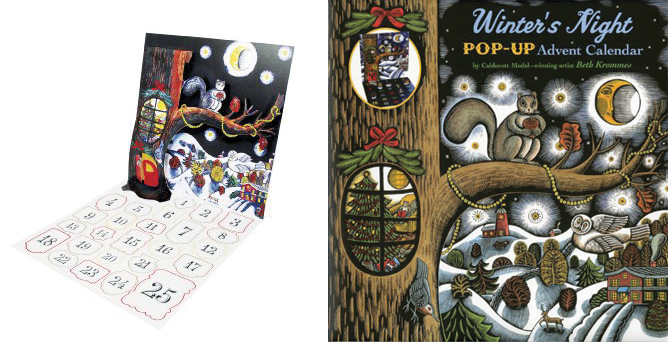 3. Winter's Night Pop-Up Advent Calendar, $8.79 or £5.77 from my UK Amazon shop.
If you've left it til the last minute, there's still time to get your Advent calendar. I've picked out three great Advent calendars from my US Amazon shop (see above) inspired by children's book characters with a pop-up twist (weirdly, only the Winter's Night calendar is available from my UK Amazon shop).
Otherwise, make your own Advent calendar right now with a clever downloadable and printable design. I'm a wee bit in love with Australian designer Draw Pilgrim's Vintage-style Matchbox Advent Calendar, AUD$3.50.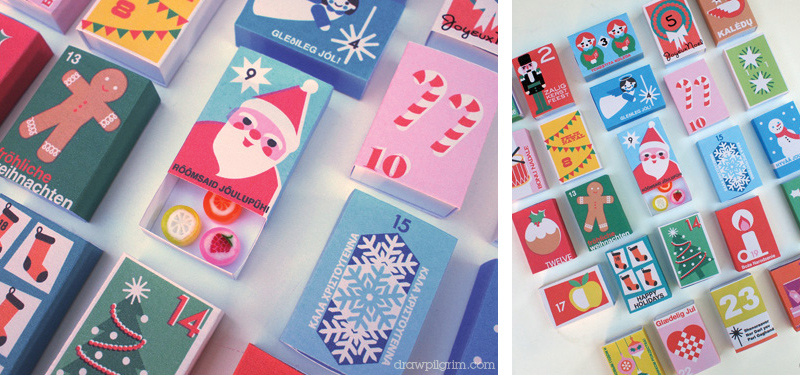 Each downloadable kit contains 24 individually-designed matchbox labels by Draw!Pilgrim, which are all vintage-style with an aged colour tint, fake 'off-register' colour overlaps and a variety of European Christmas Greetings. You also get 24 templates to fold up the matchbox bases as well as a template for slips of paper to write notes for treats or activites. Fun, right?
Check back on December 1 on Wee Birdy for my festive makeover.