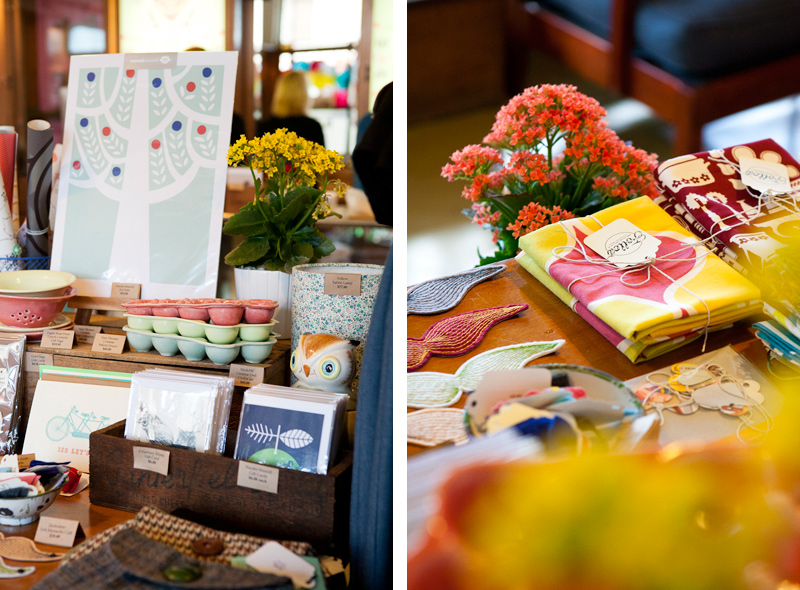 Shopping in Sydney: Follow Store
Does this look familiar? While Follow Store is the relatively new addition to the Cleveland Street independent retailscape, the charming heritage-listed shopfront is actually the former home of Bird Textile, the first (and ahem, only) Sydney store I reviewed last year before The Pregnancy of Terror commenced.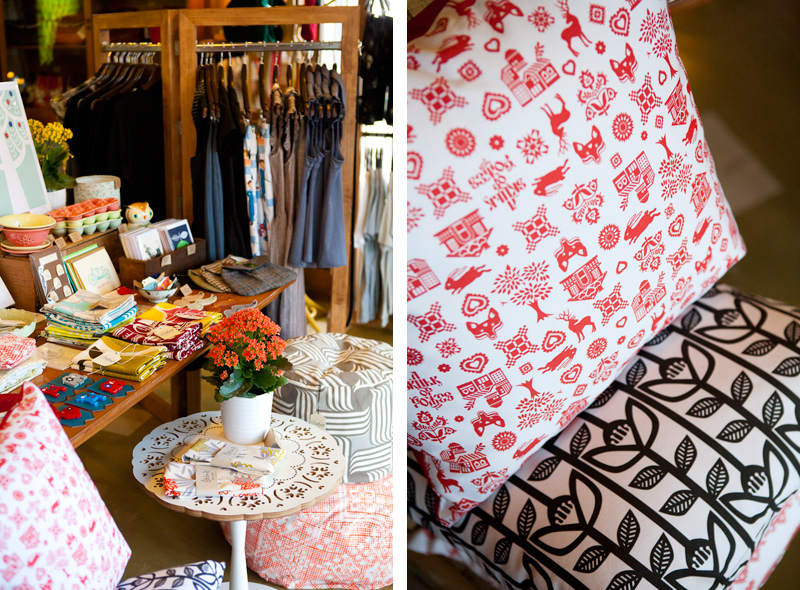 When Bird moved on to fresh (online) pastures earlier this year, the former 1890s chemist was snapped up by Brooke Johnston and Sarah Thornton, the clever ladies behind the hugely successful Finders Keepers Markets (read my review of the Sydney market here).
A big part of Finders Keepers' success is down to Brooke and Sarah's artful skills as curators. So many craft and design markets are a bit 'samey' and become ho-hum with the usual suspects and copycat products. But Brooke and Sarah keep the line-up fresh, original and clever – and Follow Store is the exciting (and permanent!) new home to some of Australia's best design and handmade goodness.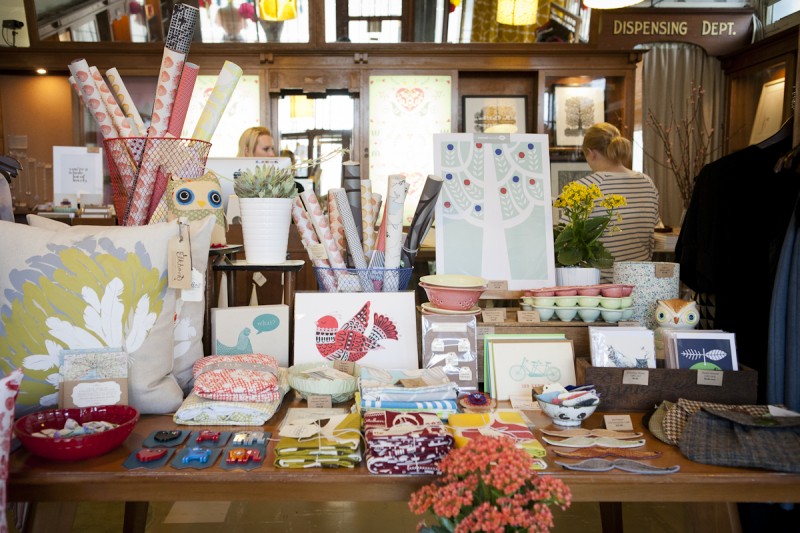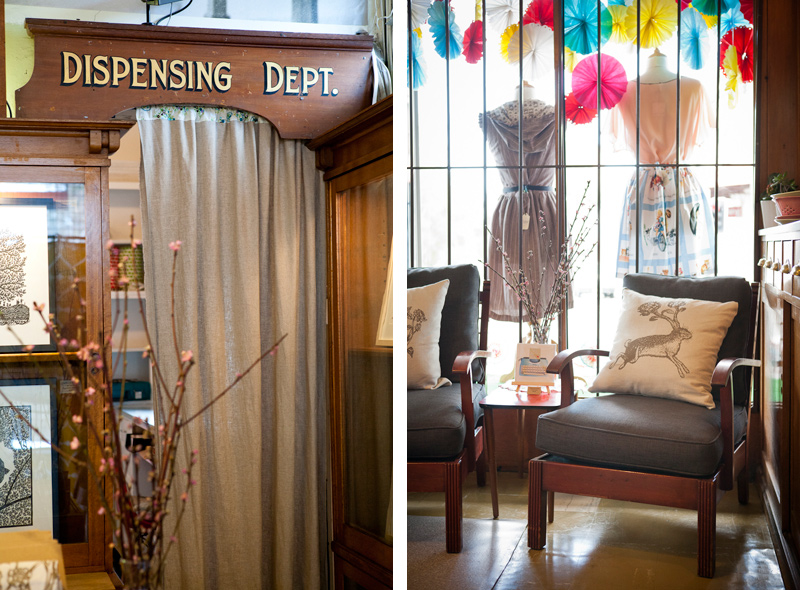 Highlights include the rather special line-up of jewellery, including the genius pencil shaving necklace by Victoria Mason, vitreous enamel hexagon necklaces and brooches by Megan Perkins and animal rings and earrings by Momoko Hatano. There is also an excellent range of art prints by Naomi Murrell and Gretchen Mist starting at $33, and original watercolours by Emma Leonard.
Other stand-outs include intricate papercut artwork by Hardwick and Cesco and beautifully made leather bags by Oktoberdee. Add to that an array of homewares, stationery and a small range of clothes, as well as an in-house collection of lamp shades and jewellery (with more on the way).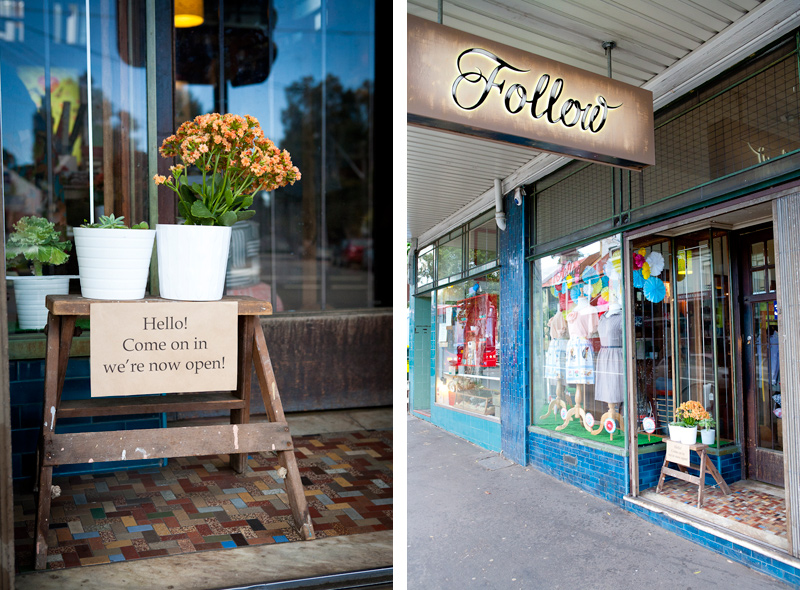 It's all a wee bit exciting – like the markets have come to town and set up permanent residence in Surry Hills. And with neighbours such as Garden Life, David Met Nicole and the Sydney Morning Herald Good Food Guide's best new restaurant, Porteño, this wee stretch of unlovely Cleveland Street is fast becoming Sydney's hottest little spot.
My top five picks: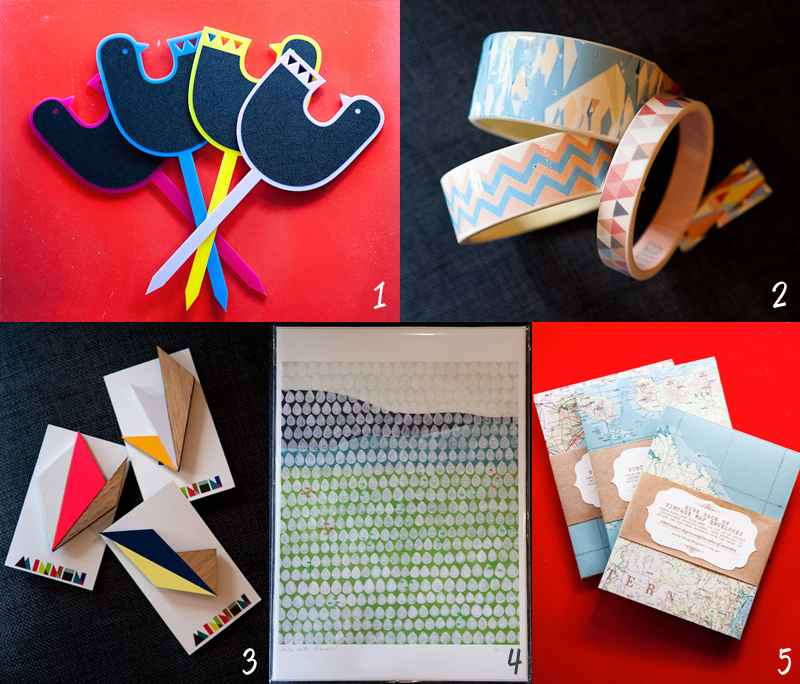 1. Candy Stripe Cloud garden chalkboard bird stakes, $24.95 for a set of four.
2. Erin Lightfoot porcelain bangles, starting at $55.
3. Minnen geometric timber brooch, $40.
4. Gretchen Mist art print, $33.
5. Bespoke Press vintage map envelopes, $14 for a pack of five.
Click here to look at the full set of pics.
Follow Store (The equally terrific online shop is now live)
380 Cleveland Street
Surry Hills, Sydney
Tel. 02 8068 2813
Click here for a Wee Birdy map.
Opening hours:
Wednesday to Friday: 11am-6pm
Saturday and Sunday: 10am-4pm
Follow Store are also on Facebook and Twitter.
And they have a good blog, too!
Refuel at Twig Café (inside Garden Life) for coffee, Mint for breakfast and lunch, and at the Norfolk for drinks (and their delicious tacos).
{Photography by Lucas Boyd}