Birdy pick of the week: Mini Moderns wallpaper
I've only been back a week and I'm already blogging about Rob Ryan. But do you blame me? Take a look at his latest collaboration – this time with wallpaper makers, Mini Moderns.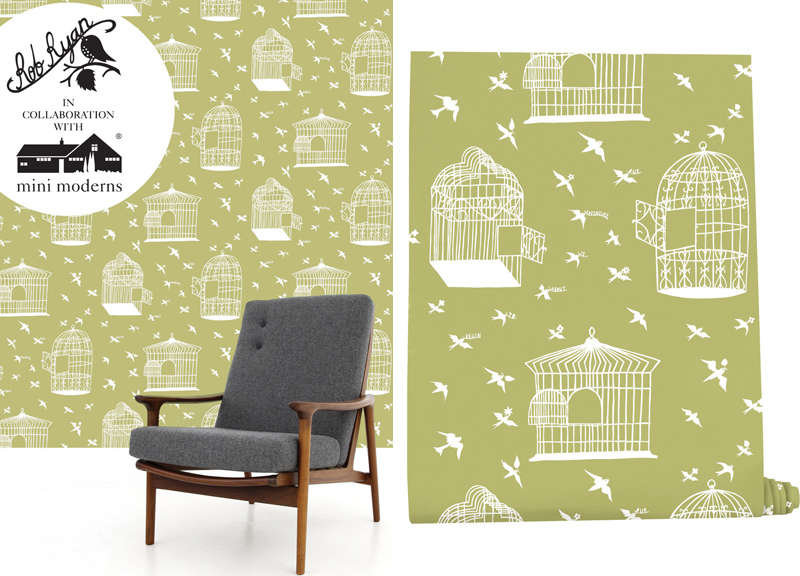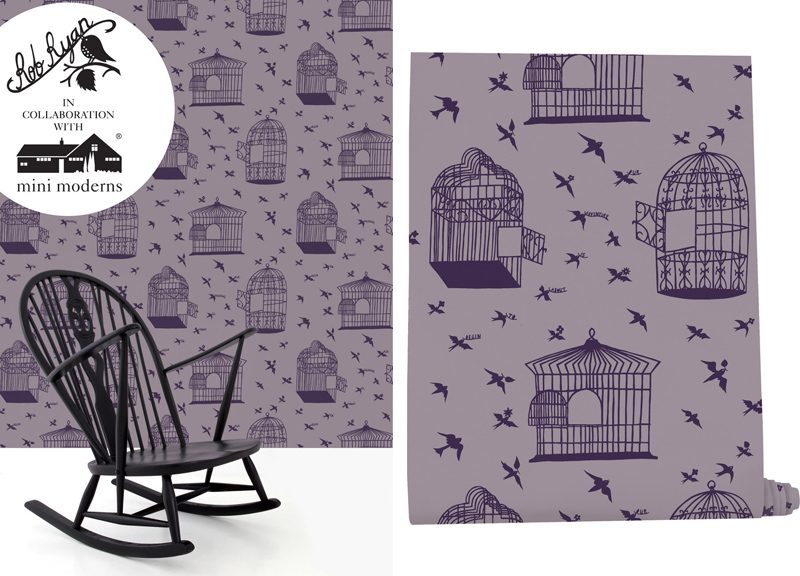 Featuring his trademark birds carrying 'Our adventure is about to begin' messages in their beaks, the wallpaper, which is printed in the UK using water-based inks on sustainably-sourced paper, will bring a touch of charm and whimsy to any room. It's £50 per 52cm x 10m roll, from Mini Moderns.
I also quite fancy the mid-century furniture they've used to style the shots.
Here's  another beaut design by Mini Moderns from their 'Day Tripper' collection, which is in collaboration with the truly fabulous London Transport Museum.