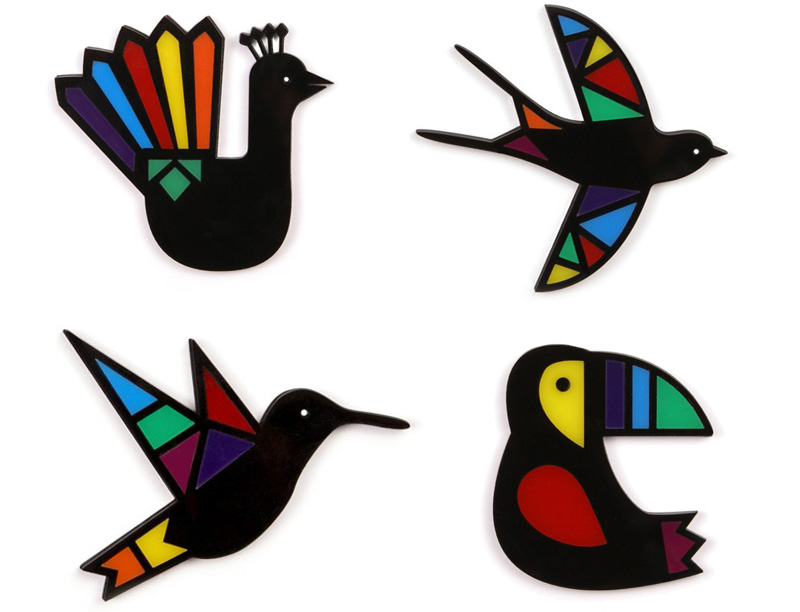 Birdy pick of the week: Candy Stripe Cloud brooches
I see a lot of copycats in laser-cut acrylic jewellery (the worst offenders are high-street fashion chains who shall go unnamed but should know better), so my birdy's eye is always on the look-out for a fresh new take.
I first stumbled upon Sydney designer Candy Stripe Cloud's collection of chalkboard garden stakes at Follow Store, and their stained-glass inspired bird brooches and necklaces, featuring graphic black-outlined shapes and bold colours are also super-adorable. These pieces are currently on sale at Candy Stripe Cloud's online shop for $38, and the peacock (my favourite), hummingbird and swallow brooches are also available from UK-based Howkapow's excellent online shop for £25.